A CIO guide to data protection resources
Data is a top priority for a CIO. How can an organization align data protection, disaster recovery, cloud adoption, scale-out storage and other data priorities?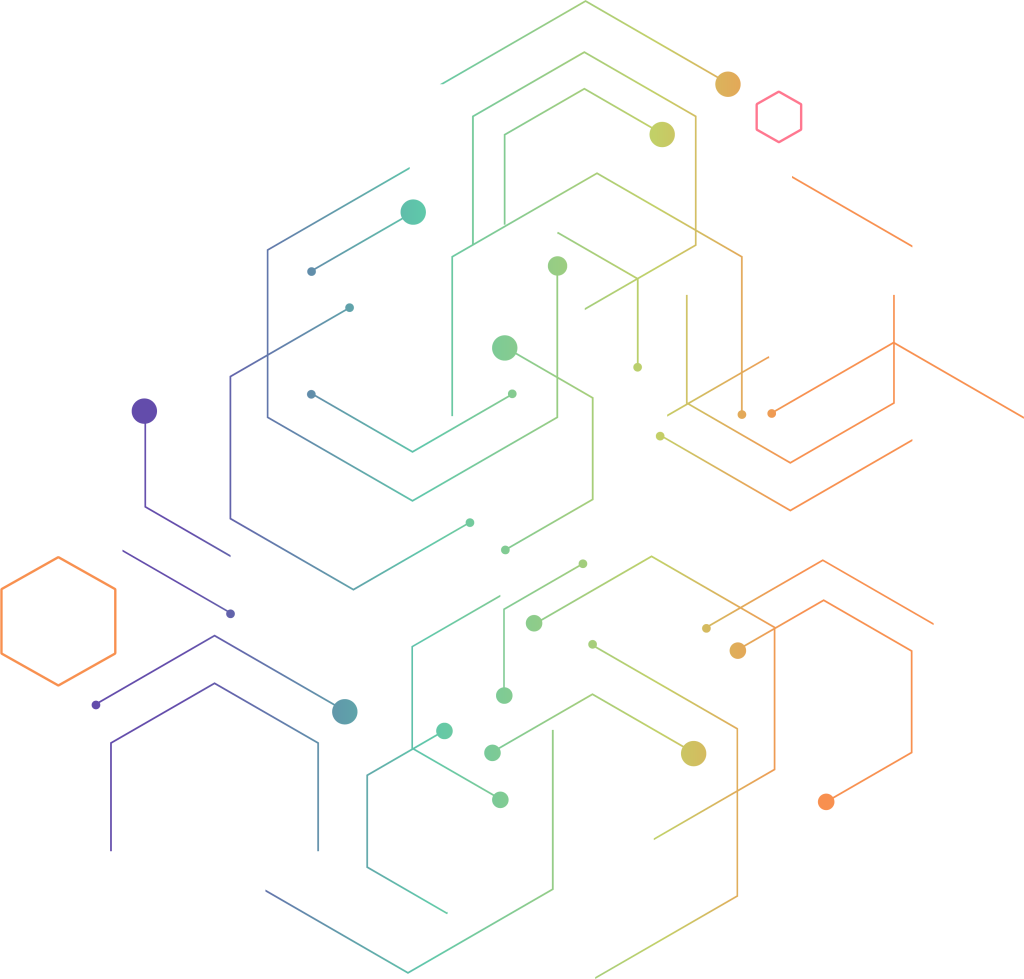 A CIO guide to data
protection resources
Data protection is a top priority for a CIO. Today's organizations need to align data protection, disaster recovery, cloud adoption, scale out storage, and other data priorities while also reducing costs.

CIO priorities change fast. Ransomware attacks, remote work, and supply chain disruptions all impact how IT teams work to meet business demands. Modern, comprehensive data protection can help you navigate these challenges.
Commvault is your partner for data protection resources, insight, and innovative technology. Support your strategic goals and everyday challenges with modern, comprehensive data protection.
80%
of customers say that Commvault solutions enabled their organizations to be more agile in adapting to the market conditions of the past year. 1
From AS/400 to Kubernetes, Commvault supports the applications, databases, cloud services, and technologies that power your business. Always innovating, Commvault supports your productivity products like Microsoft 365 and the latest cloud infrastructure technology, like AWS Graviton. Choose complete data protection that supports more efficient cloud data protection with less cost.

Learn more about Commvault supported technologies
Explore data protection
resources for CIOs
87%
of customers would recommend Commvault to a peer. 1
Explore theses data protection resources. Find ways to
consolidate costly extra backup and recovery products
lower cloud and on-premises storage costs
reduce the staff time spent on data management
streamline your overall data protection
The past years have been full of challenges. CIO leaders need to continue to deliver, even through multiple disruptions. Savvy CIOs have a strategic advantage in data protection.
CIOs are tasked with implementing technology that helps improve customer service, drives product innovation, and delivers a better financial result. Highly available data – and well protected data – supports these strategic priorities.

CIOs are focused on preventing risk, securing the organization's data, and keeping the IT stack modern, effective, and secure.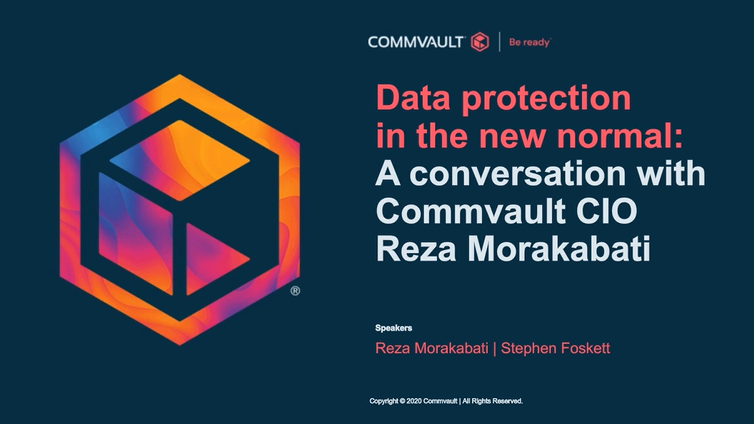 Data protection in the new normal: A conversation with Commvault CIO Reza Morakabati
Why CIOs Rely on Data Protection
Today's enterprises want and need faster, more efficient data protection across a growing number of cloud, edge, and on-premises storage locations. Data sprawl and data fragmentation disrupt the business.
Learn the latest trends in data protection across cloud and on-premises environments. Plus, discover how three large organizations use data protection to save cost, reduce work, and support new technologies and services.
Learn Data Protection Priorities
from a CIO
For many CIOs data protection is top of mind during the global pandemic. Properly managed data can help drive essential services for the "new normal" of every organization. Even as the risk of ransomware is increasing, organizations can stay protected.
Learn from a CIO who is actively protecting data and planning for a strategic future. Join an engaging CIO webinar with Commvault CIO Reza Morakabati, along with Stephen Foskett, industry analyst and founder of the Tech Field Day event series.
Discover how essential data protection is during this pandemic recovery period – short term and long term. Proper data protection can save time, unearth cost savings and help keep your organization running smoothly through this unprecedented global event

C-level leaders find data
protection success
Improve efficiency
People need access to the data – and quickly. Shikun and Binui, the leading real estate and construction firm in Israel, uses Commvault to track data and ensure data backups are available.


Help the business
Each cloud offers different business advantages. CITIC Technology Development Company,  an industry Internet service provider, reduces the complexity of managing cloud data with Commvault.

Plan for future growth
The amount of data under management will just keep increasing Laing O'Rourke, a large-scale construction firm, planned for future data growth. Commvault offers scalability, yet a clear approach to data management.
The need to move and protect workloads across our hybrid systems, and to introduce data cost management processes meant a data management platform, rather than point products, made sense to manage our large and geographically dispersed data landscape.
It was essential that our enterprise cloud strategy included plans for protecting, securing and managing cloud data as well as our on-premises datasets as they are moved, managed and used for business gain.

– Gareth Burton, CIO Europe, Laing O'Rourke
Most of the risks today are cyberattacks, or cybersecurity. We need to ensure that if there is a failure, we can move to disaster recovery.

– Eran Gutman, CIO, Shikun and Binui
In the era of the digital economy, data serves as the core asset of all enterprises and plays an increasingly important role in business optimization and decision-making. This requires us to pay more attention to data protection.

-Xiang Song, Chief Technology Officer, CITIC Technology Development Company
Industry Leadership for CIO Data Protection Demands
With rigorous evaluations, dozens of customer references, and detailed questionnaires, industry analyst evaluations help CIOs make the right data protection decisions. Access the industry analyst research you need to make strong data protection choices.
Learn why Commvault has been named a leader 10x in a row. Access the Gartner Magic Quadrant for Data Center Backup and Recovery Solutions.
References
1. IDC, The Business Value of Commvault, Phil Goodwin, Randy Perry, October 2021