Data Protection
5 big ideas for cloud data protection in the 'new normal'
Cloud is a huge topic at this year's NetApp Insight, not the least of which is due to the accelerated changes that have taken place this year.
By Nigel Tozer
Cloud is a huge topic at this year's NetApp Insight, not the least of which is due to the accelerated changes that have taken place this year. So before we get to fast changing topics like BCDR* or cloud backup, it's worth noting just how much the COVID-19 pandemic has left its mark on our lives.
Apparently, with the pandemic we cook, walk and cycle more and fewer of us travel to work in an office – at least for now. We're not buying so many luxury items, going out is very different and how and who we communicate with has changed significantly. Even the fabric of our relationships has been altered. Studies1 are showing some deep societal changes, depending very much on your age and personal situation.
Other things have most definitely changed too, with one of the biggest being our need for, and consumption of, DATA. We're creating, collecting and using more data. We are collaborating with data, analysing data and increasingly leveraging the cloud for data related initiatives.
Threats to our data from hackers and ransomware have also risen, with remote work increasing the attack surface of nearly every organisation. The extended period of business continuance protocols, combined with the widespread adoption of collaboration platforms like Office 365 and other SaaS technologies, has strained IT teams. These changes during the COVID-19 pandemic have led to many organisations reviewing how they protect data.
For this reason, I recently got two leading cloud experts together to see if I could tease out of them some BIG IDEAS to make the transition to the "new normal" easier and less risky than it might otherwise be.
Our cloud industry experts:
Our industry cloud experts: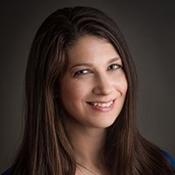 Penny Gralewski
Solutions Marketing
Commvault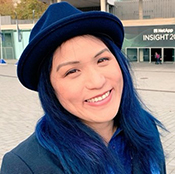 Phoebe Goh
Principal Architect
Worldwide Technical Team Enablement Office
NetApp
We focused on cloud and data protection, and asked these questions:
Where to find cost savings in cloud projects?
When to make the move to cloud disaster recovery as part of your BCDR plan?
Why is backup critical for legacy application migration to the cloud?
What steps to take to best manage the performance & availability of cloud data?
How to plan data protection for on-premises databases and cloud-native databases?
Data sets the scene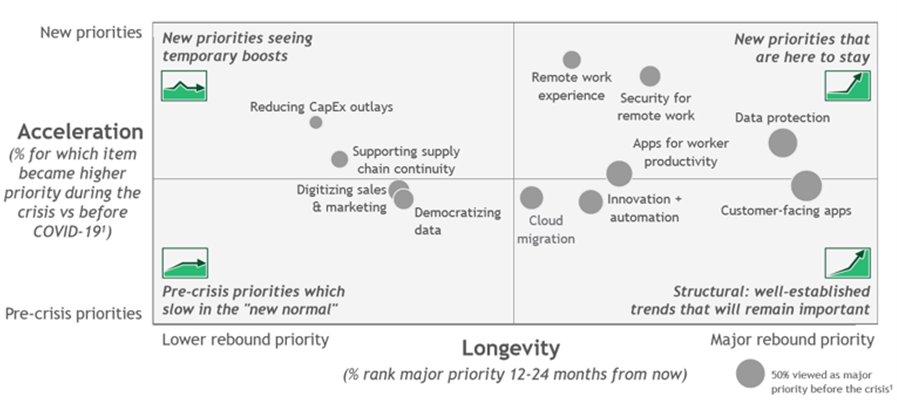 Our cloud data protection webinar discussion began with data from the Boston Consulting Group2. This IT buyer sentiment nicely framed the discussion. It also showed the importance of the cloud and data protection in well-established trends, and also priorities that aren't going away.
Additional stats from the report are telling too. Of those polled, 34% were accelerating cloud migrations in response to COVID-19, and 46% expect cloud migration to be a major priority over the next 12-24 months. This makes a discussion on the cost of cloud very important, and very relative, and we got some great advice here from Phoebe and Penny on the importance of good cloud data management with regard to the class of cloud storage you're using.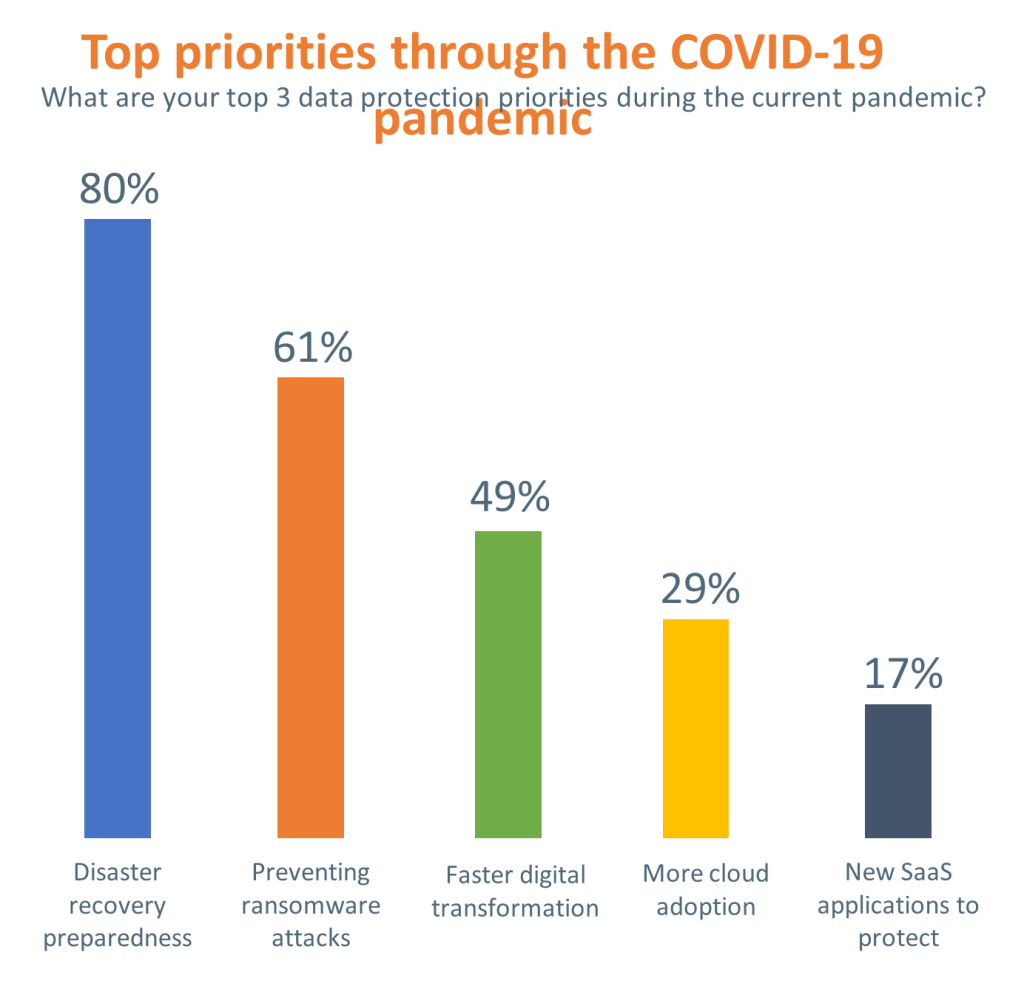 BCDR is another important pandemic topic, related to both the cloud and data protection. We see its relevance to the current global situation demonstrated by a Commvault customer poll3, which placed two risk topics above that of digital transformation.
The concept of "protect first, change later" is again driven by necessity at the moment. We received interesting views here from both panellists, citing innovations they have knowledge of from real customer conversations. From there we discussed cloud performance and availability, legacy system migrations and how to protect on-premises and cloud-native databases. All super-hot topics right now.
And the big five…?
Did we get five big cloud data protection ideas? I believe we got more than that by the end of the session. This is great news because whatever your situation, if you're reviewing cloud use and data protection and management, there's practical advice in this webinar that can help you. On top of that, it was an engaging a fun webinar that's well worth a watch even if you're not yet a Commvault or NetApp customer.
This webinar is available on demand on NetApp Insight, and Penny wrote about data protection priority changes during the pandemic, based on a Commvault customer survey. In either case, there's just too much good stuff to miss. Check them out!
References
* Business Continuance and Disaster Recovery
1: Lockdown 'funneling': how the pandemic has changed our relationships, The Conversation, July 2020
2: BCG COVID-19 IT Buyers Sentiment Survey, April 24-May 5, 2020
3: TechValidate, Commvault survey, May 2020, N=45