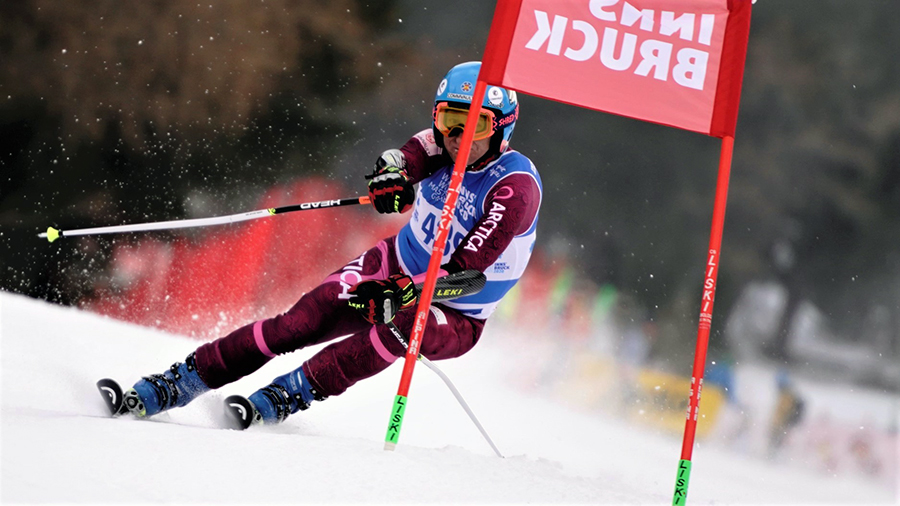 By Commvault
As Vice President, Worldwide Technology Ecosystem Alliances, Wences Lada maneuvers the twists and turns of developing strong connections with key technology partners, such as Service Now and VMWare. He does this in order to create integration with Commvault solutions. But out of the office, Lada is a master skier who recently competed in the Winter World Master Games in Innsbruck, Austria, on Jan. 11-19.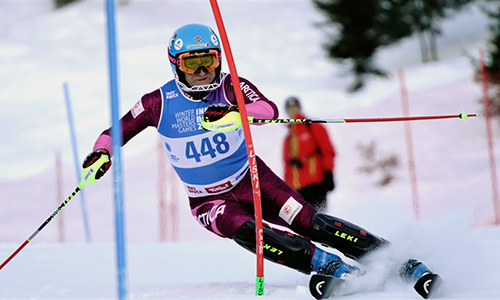 When he was a child in Spain, Lada started skiing at the age of 6. At 10, he began racing, and two years later he joined Spain's national ski team. It required him to be on the slopes 200 days a year. He stayed on the national team for 12 years while also racing on his college team.
Lada put his competitive racing on hiatus in his 30s, as he concentrated on building his career and family. In fact, he met his wife on a ski slope during a corporate retreat when she wiped out on a run, literally falling at his feet.
When Lada turned 40, he returned to competitive skiing. Two years ago, he started on the Masters circuit.
At the Winter World Masters Games, considered to be the Winter Olympics for participants 30 and older, he was one of more than 3,000 athletes who competed in 12 different categories: Alpine Skiing, Biathlon, Cross-Country Skiing, Curling, Ice Hockey, Figure Skating, Nordic Combined, Short Track, Ski Jumping, Ski Mountaineering, Ski Orienteering and Speed Skating.
Lada, in his mid-50s, competed in Alpine Skiing (Giant Slalom and the Slalom) against 80 participants in the 55-60 age category, which was viewed as the most competitive bracket. By the end, he finished a respectful 15th in the Giant Slalom and 20th in the Slalom. While admitting to setting a top-10 goal going in, he also acknowledged that he was probably the best attired skier.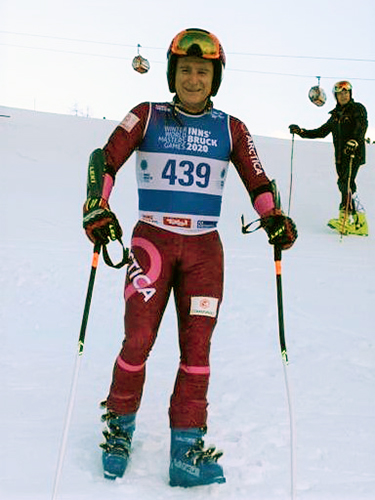 Why? That's because it was hard to miss Lada's bright Commvault raspberry-colored uniform against the slope's white background. The Commvault sponsorship came by happenstance, borne out of a conversation he had a year ago with Commvault CEO Sanjay Mirchandani.
When Lada casually mentioned his passion for skiing, Mirchandani declared he needed to be sponsored. At first, only his helmet had been branded. Then when Lada announced his intention to participate in the World Master Games, Commvault Marketing created his unmistakable ski gear.
According to Lada, not only did the raspberry suite stand out, but it also allowed him to recover faster on the turns (just as Commvault recovers data faster). Even on his skis, Lada can't escape the data. Throughout his career, he has constantly memorized and analyzed the data he has needed to navigate courses and adjust to a race's changing rhythms. Moreover, he has shared international racing data knowledge with his teammates.
After the Winter World Master Games, Lada placed fourth in the slalom and sixth in the giant slalom in international races held in Northstar, Calif., during February's first week.
As Lada continues to compete, while using data to fuel his runs, keep an eye open for the Commvault raspberry-colored skier streaking down a slope, maybe near you.