Data Protection
All Intelligent Data Services, All the Time
I'm excited to share some highlights from the first quarter of our fiscal year 2022, today, as we report our quarterly results.
I'm excited to share some highlights from the first quarter of our fiscal year 2022, today, as we report our quarterly results. In addition to welcoming many new customers to the Commvault family, we continued to celebrate our 25th anniversary, deliver future proof solutions to our customers with our Intelligent Data Services and saw strong adoption of our Metallic offerings, quarter over quarter. In fact, 50% of the customers who purchased Metallic in Q1 were new to Commvault.
In addition to customer traction, I'm proud of the recognition that we have earned for our industry-leading Intelligent Data Services platform. GigaOm recently named Commvault as a "leader" and an "outperformer" in its "GigaOm Radar for Hybrid Cloud Data Protection (Enterprise)" and "GigaOm Radar for Hybrid Cloud Data Protection (SMB)" reports. And we were a top-rated vendor in all key criteria and evaluation categories across both reports. That is really something to be proud of. I believe it's a testament to how we continue to deliver the best solutions to our customers, with ultimate choice and flexibility by offering them as software, an appliance, a managed service, or SaaS — all managed through a seamless, secure, and easy-to-use interface And, just last week, Commvault was also named a Leader in Gartner's 2021 Magic Quadrant for Enterprise Backup and Recovery Software Solutions for the 10th straight time.
With this differentiation in mind, let's take a look at some of this quarter's customer stories that span several use cases, showcasing this flexibility and how we solve key challenges across public cloud, unstructured data, and Microsoft Azure. As you will see, we've been driving continued competitive success and expanding deployments of our Metallic SaaS solution.
Tower Research Capital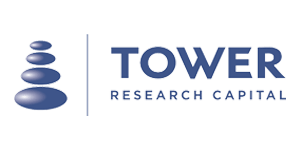 Tower Research Capital was looking for the right provider for its multiple petabytes of unstructured data. With unstructured data growing at a rate of 55%-65% each year, it was critical that Tower Research Capital find a way to protect all of this data. Their solution was Commvault's Intelligent Data Services platform.
"There's a lot of noise in the data protection market—but Commvault cut through all the chatter with its intelligent data services. Winning out over Rubrik, Commvault is protecting many petabytes of data across DellEMC Isilon and NetApp. Most of our data is unstructured, and our previous on-premises solution was becoming very costly. Today, Commvault is in place to lower TCO and operational costs, provide a standardized data management platform and simplify our environment," said Cedric Leboul, Co-CTO of Tower Research Capital.
Harel Group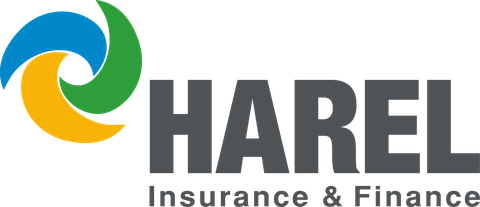 Harel Group, one of Israel's largest insurance and financial services providers, uses Commvault software to protect over 1.5PB of data in its on-premises environment. Over the past two years, the company moved part of its infrastructure to Microsoft Azure, including Microsoft 365, and needed to ensure the data in the cloud could be protected and rapidly recovered as easily and reliably as their on-premises data. The adoption of Metallic's Microsoft 365 Backup and Metallic Cloud Storage Service (MCSS) was a logical move. Within weeks, Harel was protecting thousands of mailboxes and driving on-premises storage to the cloud, which helped minimize infrastructure costs and reduce the risk of ransomware attacks.
Harel is a great example of "The Power of And"—the combination of Commvault with its Metallic BaaS solution.
"Commvault has good products, development, and services. When they launched a fully managed BaaS solution with Microsoft Azure, it was attractive to our business model," said David Ben-Eli, System IT Infrastructure Manager, Harel Insurance. "After evaluating various products, only Commvault and Metallic gave us a total solution to fulfill our business demands and compliance rules."
Navisite

Last quarter, Commvault launched our new MSP program. We further evolved our industry-leading Partner Advantage Program to offer MSPs and Aggregators the critical elements they seek to be successful – multiple ways to partner and earn incentives that drive profitability, deep ecosystem relationships centered around joint selling, and tools like in-region support, expansive training, and marketing resources to drive partner growth and win more deals.
Commvault's Intelligent Data Services platform helped Navisite, a managed cloud service provider, expand its own offerings. Staying at the head of the pack on cloud capabilities is critical in this space, and Commvault delivered the platform and functionality to help Navisite to service its customers.
"We were looking for a trusted company to help us expand our public cloud data protection offerings, and we found that partner in Commvault. As a modern managed cloud service provider, we need to stay ahead of the curve on cloud support and protection while ensuring that our customers can back up and recover their data. This is why we went with Commvault's broad suite of offerings, including Commvault Complete Data Protection and Commvault Disaster Recovery, to protect our customers," said Gina Murphy, President and COO of Navisite.
Thanks for taking the time to catch up on our wide range of deployed use cases, and learn how Commvault delivers Intelligent Data Services across unstructured data, public cloud, and Microsoft Azure.
If you haven't seen today's earnings announcement, please check it out.