And the award goes to …… Commvault
By
One is good but two is better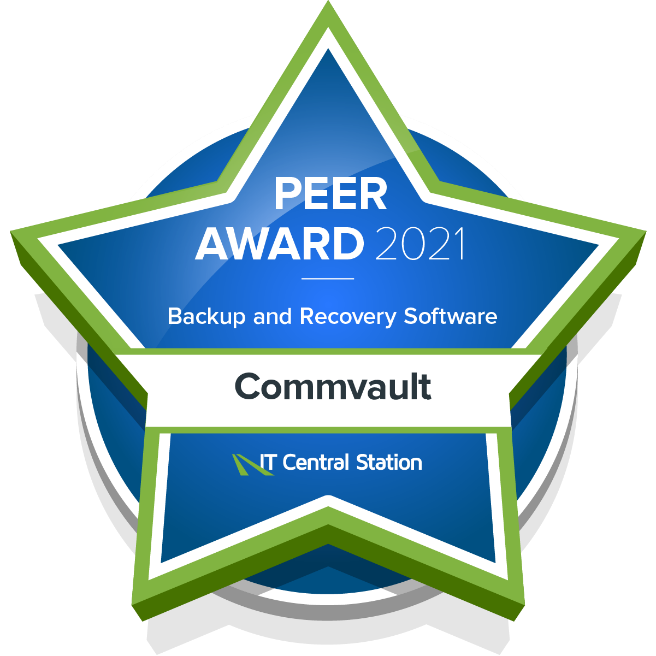 Whether it's Wimbledon or a small "thank you" for completing a project, everybody likes to be recognized for their hard work. It's even better when that recognition comes unsolicited from your industry peers – something we can certainly attest to with our two most recent award wins!
First up is IT Central Station's Peer Award for 2021 , where Commvault has been recognized in the Best Enterprise Backup & Recovery Software Solutions. As we were just celebrating winning such a prestigious award, we won another – being named one of the "Top 20 Coolest Cloud Storage Companies of 2021" by the CRN editorial team
The peer review model is unique and authentic
Ever since its inception, IT Central Station has given innovators a platform to read honest product reviews by industry peers in Cybersecurity, DevOps and IT. It is a platform where entrants are subjected to the scrutiny of other experts in the field, checking their validity and evaluating their suitability for smart business decision-making. It also offers a space to compare similar products from a range of vendors, helping customers make the best decision that will bring value to their companies.
To further bring awareness to these reviews and recognize industry leaders, IT Central Station hosts an annual award ceremony highlighting the best products and software based on these peer reviews. Among many other direct competitors, Commvault ranked #1 in the eDiscovery category for our innovative Backup and Recovery Software.
So, how did Commvault make it into the top rankings for IT Central Station's Peer Award for 2021? Here's what some users and industry peers had to say:
"It provides us a good holistic view of everything that we have backed up so far. It also provides us all the recovery points. If we look at an object that has been backed up, we can tell how many retention copies it has, how far we can go, and recover any data, if needed."

– Senior Architect, Cloud Infrastructure at a tech vendor with 501-1000 employees
"We went from Veritas NetBackup to Commvault. We switched due to upfront licensing and costs. We have more visibility into what we're actually purchasing. It seemed like, overall, the cost of Commvault was cheaper."

– Sr. Network Analyst at a government with 5,001-10,000 employees
"The most valuable feature is sharing data sets like they're in a private cloud. We call it our "private cloud" because we can share anything that is inside our backup set with our colleagues or with other people, and yet, everything is still in Belgrade, in Serbia. It's not somewhere else on cloud servers. Everything is in our environment."

– Head of Information Technology at a government agency
"The data is well-protected. It doesn't age off until it's copied. That's a big feature right there. When you reach the end of your retention, it does not expire until the secondary copy is completed. That allows you to hold onto data that otherwise would have aged off by retention. I like that feature. It's hard to just delete or lose data using the Commvault platform."

– Systems Engineer at one of the largest clinical research organization in the USA
The Coolest Cloud Storage Company of 2021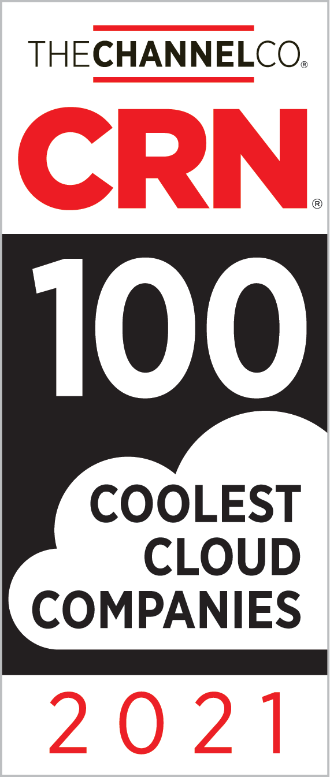 Every year, CRN, a brand of The Channel Company, recognizes the leading cloud technology providers based on their demonstrated commitment toward working with channel partners and innovation in product and service development.
I am happy to share that once again, Commvault has been recognized as one of the Top 20 Coolest Cloud Storage Companies of 2021.
Commvault is committed to delivering data readiness to our customers by intelligently managing, storing, protecting, and using data to accelerate their digital transformation journey. Our focus is to help organizations gain invaluable insights for their businesses by unifying and automating their data services across the hybrid cloud model.
These awards further validate Commvault's smart, powerful, and trusted solutions that help customers build a secure hybrid cloud infrastructure. Along with our world-class partner ecosystem, we are excited to win more and help our customers achieve their strategic business goals with our complete end-to-end solutions.