Announcing The Top Data Protection Webinars
By Penny Gralewski
The top data protection webinars from 2019 covered a range of hot topics. From multi-cloud data protection to Office 365 backup and restore, consolidating legacy backups to preparing for ransomware, the top Commvault webinars of the year covered the issues in today's headlines.
The top webinars from Commvault and our special guests shared practical tips that you can apply right away. We covered the data security topics on the minds of you, your manager and your C-level leaders.
Let's count down the top four Commvault webinars of 2019. Discover opportunities you may have missed in the past year. Don't worry – all of the webinars are on-demand.
4. "Managing Multi-Cloud Data Protection" – A single cloud service seems manageable, but how do you protect your data across multiple clouds and services?
Microsoft MVP, author, podcaster and IT juggernaut Ned Bellavance joins us to share how data regulation and changing SLAs influence your multi-cloud data protection plans.
Learn about common misconceptions, mistakes and real-world implications. Join the "Managing Multi-Cloud Data Protection" webinar to understand the requirements of a modern, consolidated data management solution.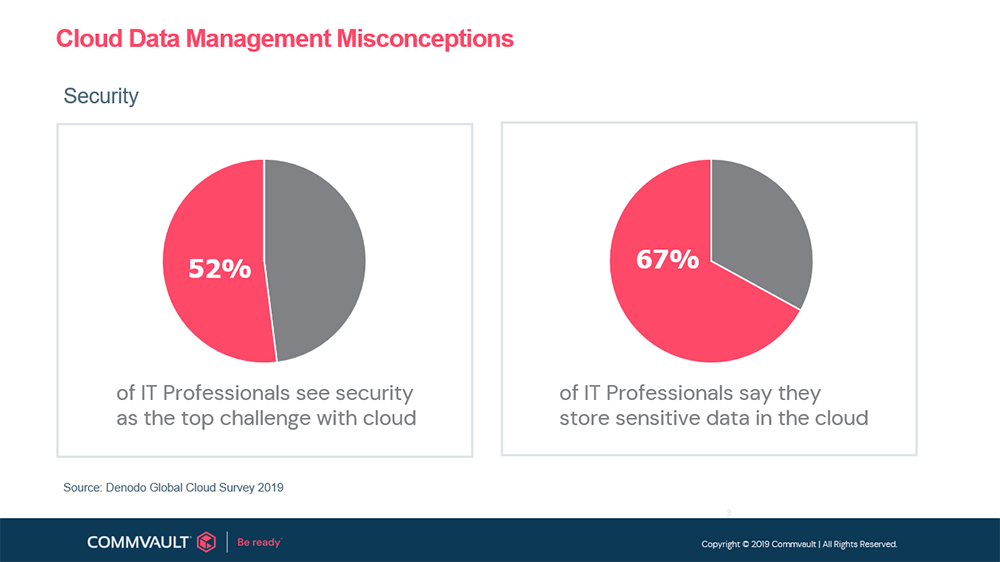 3. "Data protection's role in cloud migration and IT modernization" – Are you surprised to learn data protection plays a significant role in IT modernization and cloud migration initiatives?
Nemertes Research President Robin Gareiss joined me to share how to create a cloud data migration plan. She outlines how to consider the opportunity cost that may be missing in your current IT modernization plan.
Learn why consolidating multiple data protection products can mean risk reduction in terms of downtime, data loss, recovery speed and litigation support. Register for the on-demand webinar to learn the role of data protection in these initiatives.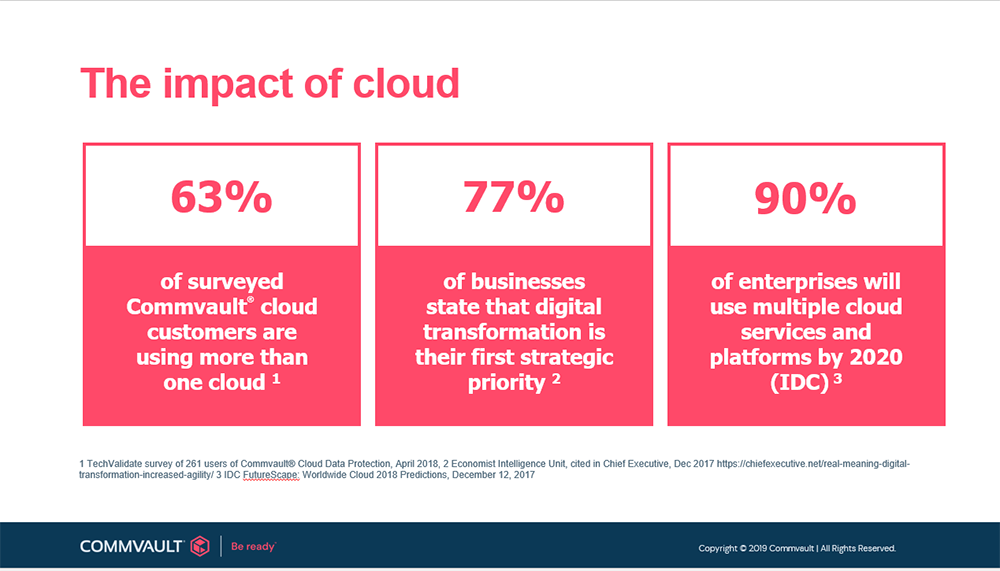 2. "How to Migrate Legacy Backups to the Cloud with Commvault" – It's a common problem. You want to migrate off of old backup products, but what do you do with those legacy backups and archives? Commvault software can actually help you migrate those legacy backups directly to cloud storage.
Learn how to move legacy backups from products like Veritas, IBM TSM, Dell EMC, Microsoft DPM or Microfocus Data Protector.
Commvault technical teams explain how to preserve the important metadata such as the original retention date stamps and times while moving legacy backups to less expensive cloud storage. Register for the on-demand webinar to learn how to migrate these old backups straight to cloud storage.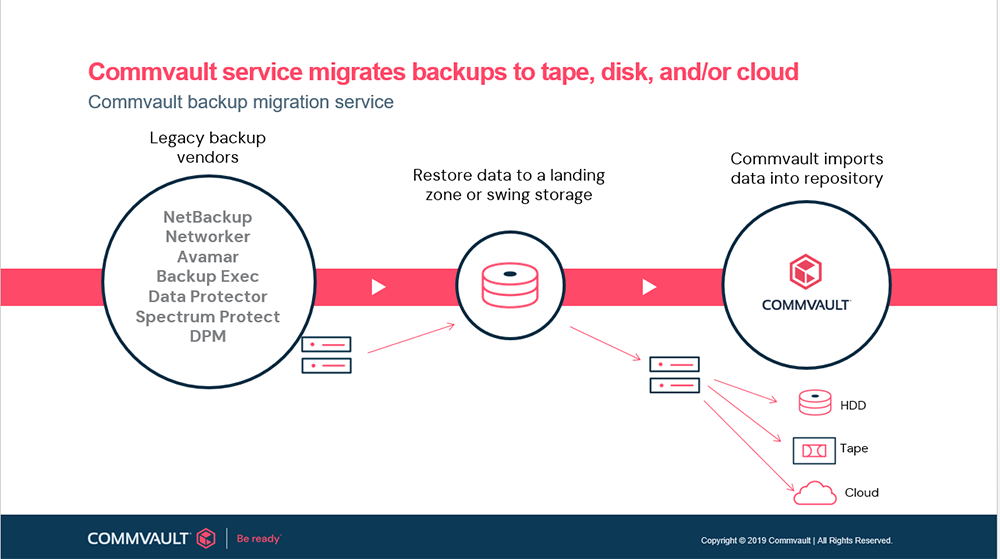 1. "The 5 Ws of Office 365 Backup and Recovery" – Do I need Office 365 backup and restore? Yes, yes you do.
Finally, the most attended webinar of the year! Buckle up for a 20-minute deep dive into Office 365 data protection. Our most popular webinar helps you understand the difference between Microsoft resiliency commitments and your data protection responsibilities.
We cover the who, what, where, when, why and how of Office 365 data protection. Learn backup and restore for Exchange Online, SharePoint Online backup, OneDrive for Business, plus a bit on Project and Teams recovery.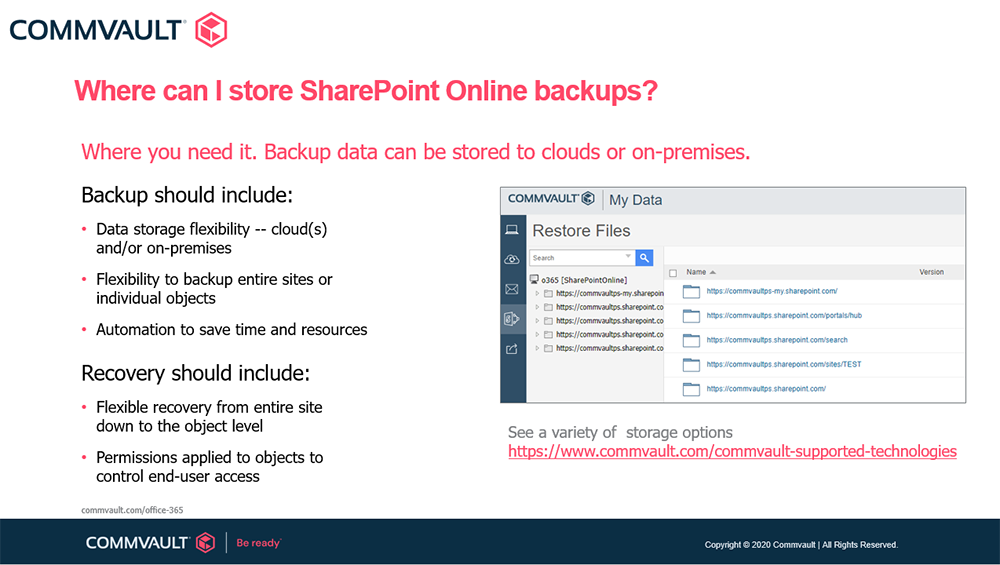 Join Commvault Data Protection Webinars in 2020
Last year wrapped up with new Commvault data protection webinars on hot topics like ransomware in federal agencies, search across data sources for legal and compliance use, and cross cloud data persistence for your container deployments.
New technical demos just debuted, showing multi-cloud data protection and Office 365 backup and restore.
The 2020 webinar calendar has exciting technical demos, useful webinars with industry experts and a simulated ransomware attack and data recovery.
Check out any 2019 webinars that you missed and reserve your spot for the Commvault 2020 data protection webinars. I look forward to your questions, ideas and feedback as Commvault webinars explore more data protection topics in 2020.
Visit Commvault data protection webinars for replays and new webinar registration.