Employee Resource Groups
Celebrating our VALOR ERG this Memorial Day and beyond! 
Our VALOR ERG is focused on recognizing and honoring our global veteran community.
I am so proud of the ongoing commitment and support I've seen across our Employee Resource Groups (ERGs) at Commvault, and it's been a privilege for me to serve as the Executive Sponsor of the VALOR ERG.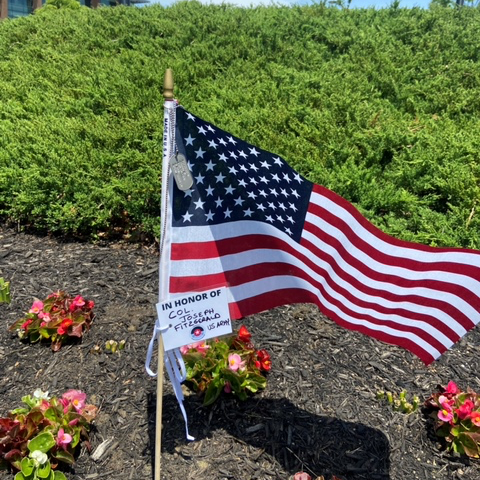 Our VALOR ERG is focused on recognizing and honoring our global veteran community, those who served and their families, to help raise awareness of the extended community and to help veterans transition into the business world. A large part of our effort is also giving back to our veteran communities outside Commvault, as we partner with a variety of charitable organizations whose missions are to help support veterans and their families. We can each serve in our own ways to help make a difference.
We are fortunate to have many veterans within our Commvault community. As a U.S. Navy veteran myself, I know that our shared experiences in service place a high value on teamwork, trust, camaraderie and respect. Our veteran community continues to draw on these values as we share traditions and memories and build new relationships. At Commvault, we've seen that our values – we connect, we inspire, we care, and we deliver – incorporate the same core themes of the disciplines we acquired during our time in service. We are guided by collaboration, innovation, and a drive to always go-the-extra mile as we deliver for our customers. And most importantly, all our efforts are rooted in integrity and respect.
For those in the U.S., we are looking forward to Memorial Day weekend – a three-day weekend that traditionally kicks off summer with Memorial Day, a federal holiday, on Monday. Memorial Day was created to honor and remember those who have fallen serving our country. As we reflect on the current state of world affairs, I would ask each of us to take a moment to broaden our perspective and consider those who have served on the front lines of the ongoing pandemic or in one of the many active conflicts filling the nightly news. Memorials aren't always carved in stone; kind thoughts, acts of gratitude, and words of appreciation matter.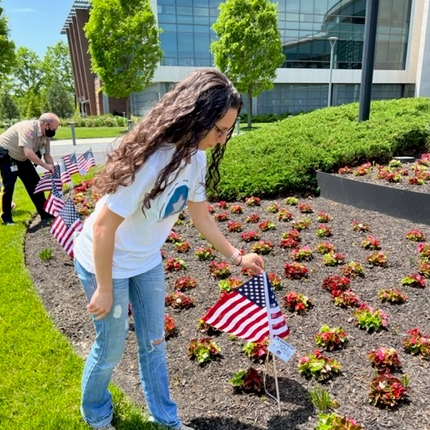 Earlier this week, our Vaulters marked Memorial Day at our headquarters by placing 100 U.S. flags, each with the name of a fallen hero close to one of our Vaulters, around our Commvault flag pole circle drive. The flags will remain in place through Memorial Day in commemoration of those who have fallen during their time of service. So, in honor of this year's Memorial Day, I encourage you to take a moment to remember those who have courageously sacrificed their lives to serve their country.
Our VALOR ERG allows us to proudly show our support for those who have served, as well as the extended Commvault veteran community. I am honored to be a part of this ERG as we continue to spread awareness and support each other, not just on Memorial Day, but every day here at Commvault.
Find out more about our Commvault Employee Resource Groups here https://www.commvault.com/inclusion-and-diversity