Collaborating To Enhance Azure PaaS Database Long-Term Retention
By Randy De Meno
Microsoft And Commvault Continue A 20-Year Trend
What started 20 years ago in an effort to solve critical customer challenges continues today, adding to the Commvault portfolio of solutions for Exchange, SharePoint, SQL, Active Directory and more – helping organizations gain more value from their ever-growing volume of data.
Solving the long-term retention needs for open source databases on Microsoft PaaS
Commvault, again partnering with Microsoft, is adding to our application data management solutions with support for Azure PaaS open source database services including MySQL, PostgreSQL and Maria. Thanks to the Microsoft team, led by Sudhakar Sannakkayala (GM Open-Source Databases and Migrations for Azure), our collaboration is allowing Commvault to add significant value for PaaS open source customers that are looking for long-term retention (LTR), auto-detection of these databases for protection and migration to PaaS for these object relational databases.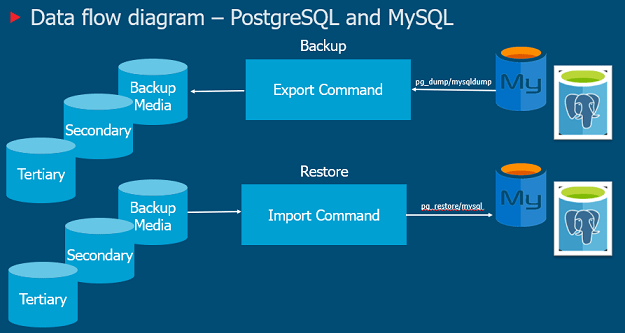 Sudhakar sums up the momentum and need very well: "We have seen huge adoption for managed OSS databases in Azure in short time as we completed our first anniversary last month. Our customers range from banking, healthcare, governments undergoing digital transformation to industry disrupters born in cloud. Long-term retention of backups to meet the regulatory compliance requirements and seamless hybrid experience is one of the common ask from the customers. Commvault's seamless support – be it running on-premise[s] or in Azure – enables our customers consistent experience to meet their compliance requirements and allows easy migration to our Azure PaaS databases."
Critical challenge is solved for large vertical markets
With these open source databases frequently utilized in retail, oil and gas, financial services and other vertical markets, the availability of long-term retention enables significant business benefits, including historical data mining and improving regulatory and compliance adherence. Customers can take advantage of similar Commvault support for SQL, SQL/Azure and open source databases that run on-premises or in Azure IaaS.
See long-term retention for PaaS databases in action at Microsoft BUILD
Several Commvault folks and I will be at Microsoft BUILD May 6 – 8. Once you find us, let's talk about PaaS LTR and our overall partnership with Microsoft. I know we will have a lot to talk about.