Commvault cares about the right to vote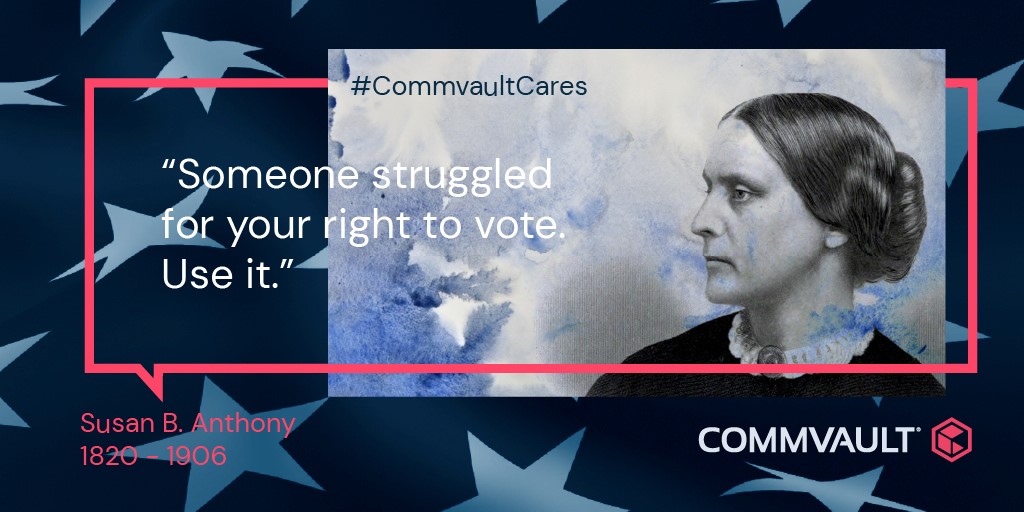 We've all grappled with how to navigate the challenges of the COVID 19 pandemic. For me, it has been inspiring to see the many ways people have rallied around their families and communities to make sure basic needs are being met while continuing to support our customers.
In the United States, the right to vote is essential. In recent years, the call to make Election Day a national holiday to allow people sufficient time to get to the polls has intensified. And with COVID 19 still surging in the U.S., adding flexibility and reducing congestion at polling places is not only a matter of public health, but it helps address disparities to enable those eligible to vote.
In this spirit, Commvault is making Election Day – Tuesday, Nov. 3 – an official day off for our U.S.-based employees. Not only are we encouraging employees to use this day to vote, but we are encouraging them to use the rest of the day to give back to their communities. This could include helping others get to the polls; volunteering during the day with a local organization or church that is trying to help people vote; or even babysit for a neighbor who needs to get out without their children.
This Nov. 3, we are taking the words of Susan B. Anthony to heart: "Someone struggled for your right to vote. Use it."
#CommvaultCares
Martha Delehanty is Commvault's Chief People Officer.