Metallic
Commvault + SoftwareONE – World-class Partner and Customer Experience with SaaS-delivered Managed Data Services
Commvault is committed to providing our intelligent data services with flexible delivery models - whether as self-managed software, appliance, SaaS, or managed service offerings through our partners.

There are some indisputable truths when it comes to data services: first, customers can't afford to settle for less than the best technology for managing their data. With rising risk from siloed data, the threat of ransomware, and compliance demands – the stakes are simply too high. And secondly, customer preferences deserve to be honored. This is why Commvault is committed to providing our intelligent data services with flexible delivery models – whether as self-managed software, appliance, SaaS, or managed service offerings through our partners. In June, we announced Commvault's new Managed Service Provider Program, with Metallic for MSPs coming later this year, and today we are thrilled to announce our global design partnership with SoftwareONE to deliver world-class managed services based on Metallic SaaS: BackupSimple powered by Metallic. This is an exciting next step to help customers seeking high-touch and personalized daily management – with SoftwareONE experts handling everything from provisioning to monitoring, support, backup and restore of customer data.
The gold standard in Managed Data Services
SoftwareONE has already helped more than 10M users migrate to cloud solutions with their experts, and is the #1 largest Azure partner globally. Now, our partnership is enabling SoftwareONE to harness the industry's leading SaaS-delivered intelligent data services from Commvault.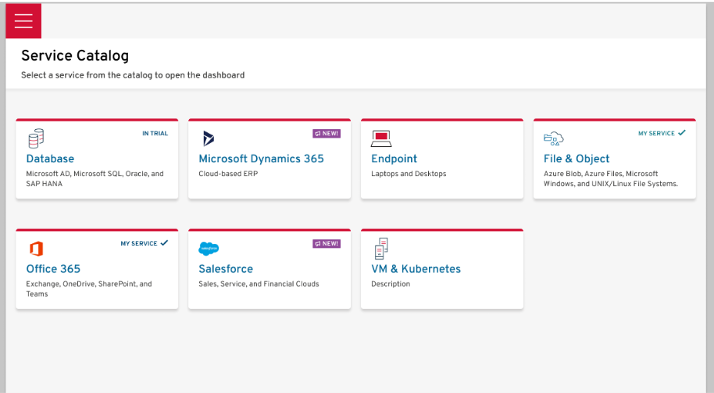 For a number of months, our companies have been collaborating closely to design, build and now launch BackupSimple powered by Metallic, along with the Metallic MSP portal for streamlined customer provisioning and ongoing management. The combo of world-class managed services from SoftwareONE leveraging award-winning SaaS data protection and data security from Metallic means companies can keep their data safe and recoverable in the face of ransomware and other threats. They can solve for resource constraints and simplify their management of data anywhere – from hybrid cloud datacenter workloads like SAP HANA, to SaaS apps like Office 365 or Dynamics 365, to endpoints. Customers can then use their internal resources to drive their own business and IT priorities, without needing to manage their backup infrastructure, or getting in the weeds of day-to-day data operations and data backup and restore. They just know – it's taken care of.
BackupSimple powered by Metallic is a forward-looking solution designed with customers' future business requirements in mind, delivering:
All Metallic capabilities – including the full range of workloads, flexible storage, trusted security and continuous compliance based on Commvault technology and Microsoft Azure
One-stop-shop self-service portal, with proactive reporting of success rates, cloud usage, billing and detailed customer use by product
SoftwareONE hands-on management to maintain each customer's unique backup schedule, providing 24 x 7 x 365 monitoring and support by a team of backup experts
Utility pricing pay as you go model for flexibility in controlling cloud operating costs
Commitment to helping our partners transform their business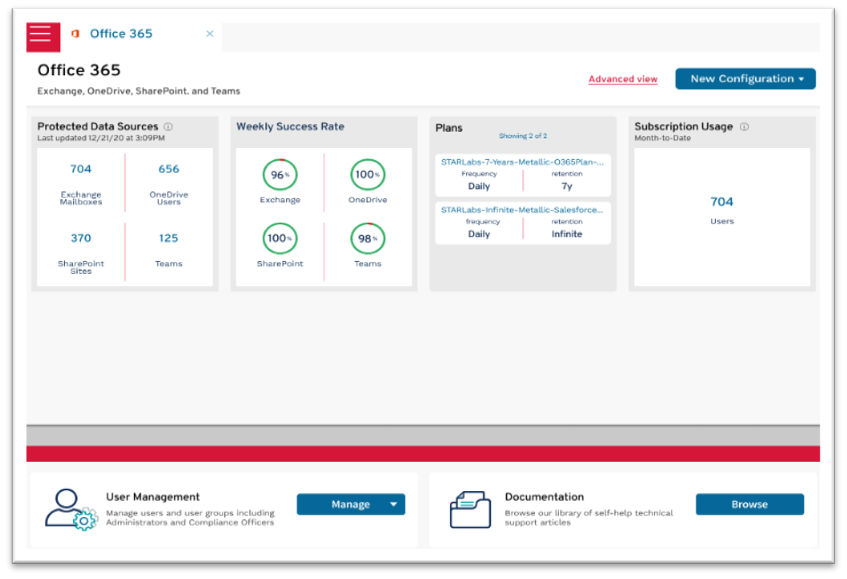 In addition to the value we're driving for customers, we're proud of how our technology is helping drive a world-class partner experience. With Metallic SaaS and the Metallic MSP portal, we make it simple for SoftwareONE to get fast time to value, reduce infrastructure footprint, simplify management, and get automatic updates. And, as we have shown, the innovations from Metallic keep coming.
As our initial design partner, SoftwareONE helped to define the model for a new Metallic MSP portal for MSPs to use to handle all end-user management needs, while MSPs will also have the option to create a custom interface using an API.
We're thrilled with today's announcement, and excited with the transformational change Commvault and SoftwareONE are bringing not only to our joint customers, but also to the industry at large.
Learn more about BackupSimple powered by Metallic, register today for the upcoming webinar.