Data
Data Readiness Requires No Workload Left Behind
You can't holistically and completely cover all your workloads with disparate tools. Commvault is here to help you unify your solutions and make sure no workload is left behind
What is the worst thing to discover when you are in "IT" (yes pun intended) working on important projects to support the business? Caveats. Great technology for X and Y… just not so much for Z. Whenever this happens, it always seems like Z is exactly what you need this great technology for. As frustrating as that is, usually there is another option that can fill that gap for your overall solution. It's just another interface, just another silo, and just a small amount of new infrastructure. What's the big deal?
Here's the rub: the past couple of decades of augmenting solutions and customizing technology to fit the needs of the business has your IT environment exponentially fragmented and siloed. I am sure many of you sense the anxiety in the business for what really happens in the case of a disaster recovery event.
No workload left behind is a simple concept, but one that's important to identify.
Great technology that only covers a percentage of your IT workload landscape actually adds to the problem. Providing coverage to all workloads is paramount especially in today's multi-generational workload and data sprawl world. The more workloads you can cover with great technology, the more relevance that solution and strategy has in your innovation and multi-cloud journey—helping you harness the sprawl.
To be truly data ready, organizations would be supporting multi-cloud workloads, Kubernetes, and new SaaS apps with the ease of on-premises files and virtual machines. After all, that's ultimately what the business thinks is happening. Unfortunately, we know the reality.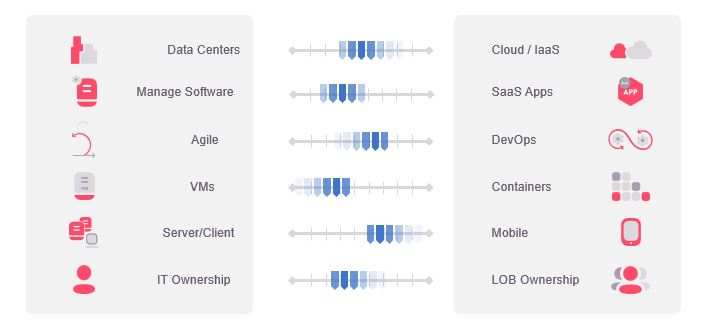 And this is where the Business Integrity Gap—the gap between the pace of innovation and the risks of trying to transform without the right tools and strategies—becomes real. Closing this business integrity gaps requires a set of relevant solutions that are built off an integrated platform of Intelligent data services that provides the industry's broadest coverage—or shall we say, ensure no workload is left behind.
This concept of leave no workload behind is not just a simple checkbox need. Each of the workloads, applications, data types, and infrastructures we all use today offer the ability to provide smart and intuitive integration to ensure the most simplified and efficient management and execution on our systems (which is very important in controlling cloud costs). Brute force is not an option in today's world as data sets have become too large and distributed for this to be scalable any longer—both in infrastructure and people.
This is where we can help with the Business Integrity Gap and help our customer meet the Business Integrity Mandate:
With Commvault and our portfolio of intelligent data services, we provide the industry's broadest workload protection that spans your traditional workloads to the most bleeding edge cloud native workloads.
Our underlying data platform ensures each workload, each VM, file, App, DB, platform, etc. is protected in a sophisticated yet elegant way, so that your infrastructure and operations teams won't need to take on another burden.
Defining SLAs and achieving them is simple regardless of the data location and you can rest assured that your data is protected and secure. With more than 1000 active patents, our focus on delivering innovation that supports you and your most critical workloads is clear.
The bottom line: you can't holistically and completely cover all your workloads with disparate tools. Commvault is here to help you unify your solutions and make sure no workload is left behind—visit www.commvault.com for more information.