Efficiently managing data in the new year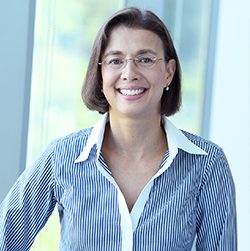 It's that time of year again when we reflect on our accomplishments and plan for the year ahead. And while continuing to adjust to the immense change endured over the past few years, IT professionals also have a significant opportunity in the new year.
During our recent Connections conference, Commvault CEO Sanjay Mirchandani discussed what we call the business integrity gap – the distance between where an organization is today and where it needs to be in the future. It is no small feat, but I believe closing this gap could be the defining difference for your organization and even for your career as CIO or IT professional.
In fact, I recently had the pleasure of discussing this with some of our customers, and we found that there were a few near-term priorities as they work to close this gap:
First, according to IDG's 2021 State of the CIO report, 59 percent of those surveyed said their budgets were flat or falling. In essence, IT professionals are being asked to do more with less, so you must weigh your options when managing the cost of your relentless data growth. Moving to the cloud is not always the cheapest option. For organizations that have a short time horizon and value OPEX over CAPEX, moving the cloud may offer some cost savings, but if your refresh cycle is longer and depreciation has a significant impact on your balance sheet, it might be more cost-effective to remain on premises for the time being.
That said, a multi-cloud strategy also offers you more agility and helps you keep up with the relentless data growth. According to Gartner's recent Forecast: Public Cloud Services, Worldwide, 2018-2024, 3Q20 Update, 70 percent of organizations planned to increase their cloud spending in 2021. In fact, some customers agreed cloud was the best option right now, given the current supply chain challenges we're seeing for the hardware needed to manage data on-premises.
Which brings us to our third priority – our team. In the same IDG study above, 69 percent of CIOs surveyed said they are re-evaluating IT skill sets due to the impact of the pandemic. Indeed, implementing a data management solution in the cloud requires a different skill set than implementing one on-premises. As a result, in addition to weighing the OPEX and CAPEX considerations, CIOs and IT leaders must also factor in the cost and time needed to retrain or reskill your teams for this new data-driven multi-cloud world – especially in the face of the "great resignation." It is unavoidable but must be timed and scoped strategically.
All of which adds pressure for you to reduce costs, unlock agility, and transform for the future. Choosing the right data management strategy and platform can make all the difference in the world. One platform to support the broadest ecosystem of apps, workloads, databases, containers, VMs, or on-premises or cloud storage; with the ability to turn on multiple data services as needed and the flexibility to purchase it as software or as a service. This enables you to evolve for the future and earn a significant return on investment along the way.
See how you can save IT budget while improving data availability and increasing IT resiliency with Commvault. Cut IT Costs with Efficient Data Protection