Embracing Our 'New Normal'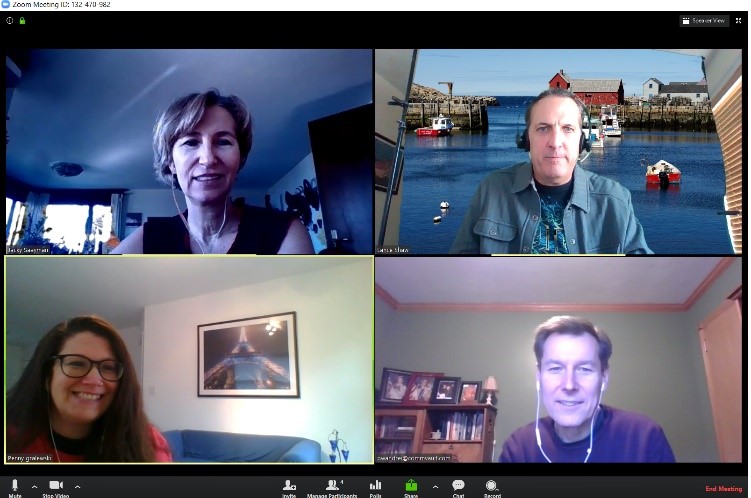 By Martha Delehanty
When I joined Commvault just a few weeks ago, I had the opportunity to visit our Tinton Falls, N.J., headquarters, speak to employees and get a sense of the family-like culture. I knew it was something special.
However, over the last few weeks, I've seen an incredible company, built on incredible people, rise up in the midst of a global crisis. All businesses, and their employees across the globe, are feeling the effects of COVID-19. I've seen so many communications from companies reinforcing that their top priority is to protect the health of their teams, communities, customers and partners. This is precisely our stance.
While our colleagues in APJ have been working virtually for more than a month now, last week we made the tough but necessary decision to adopt a work-from-home strategy across our facilities globally, using guidance from the World Health Organization and Centers for Disease Control and Prevention. This rapid transition could have been challenging, but I've seen our people rapidly embrace this new virtual operating model, support each other, serve our customers and partners and keep business operations running. It has been truly amazing. I am proud to be the new Chief People Officer at Commvault and know we can achieve great things.
However, these uncertain times have challenged what "normal" day-to-day life looks like. For a lot of us, this is not our first time working remotely. However, many employees in the industry thrive on working onsite, hand in hand with customers—and in turn, customers require our services to keep their businesses running. At Commvault, the professional services team is a good example of this. As Sandra Hamilton wrote yesterday, even those folks have moved to a virtual model, and they're making it work, internally, and for our customers.
We've also been prioritizing the morale of our people and have been sharing best practices with each other. I thought it would be productive to publish some key working-from-home tips that our employees are using to manage through our "new normal." After all, we're all going through this together, and it is always good to check in with how other businesses and leaders are navigating challenging times.
In my opinion, social distancing doesn't mean disconnecting and isolating, it means embracing new ways to engage with people. At Commvault, we are blessed to have great technology to check in with each other, and we're doing our best to use it. But we're still learning (at least I am), so here are a few helpful things we're doing:
Set aside your work from home space – mine is the closet right now!
Relax. These are extraordinary circumstances and everyone will understand about unexpected visitors—kids, dogs, parents—in your meetings.
Check out hints from Harvard Business Review about how to run a great virtual meeting.
Schedule regular stretch breaks between your meetings – good for the mind as well as the body.
Get familiar with your chosen online meeting tool. They all have tips and tricks to allow you add some character to your interactions – especially when it comes to backgrounds!
Smile – you are on camera! Turning on your webcam brings a whole new level of engagement to the meeting. Trust me – you will get used to it!
Get up, get dressed and create a regular schedule.
Take care of your physical and mental health. Schedule time on your calendar for a coffee break, fresh air and lunch.
If you enjoy background noise, put on a podcast or listen to some music as you complete your work.
This is our new normal, but we can't lose sight on the importance of teamwork, and building an empathetic, and productive, culture. We will be stronger as we move through this.