Ensure seamless disaster recovery with Commvault application validation
By Sagar Thakkar
No one can predict when and where disasters strike, from fires to earthquakes to tsunamis. Each can cause devastating damage and cripple infrastructure, costing millions to repair. The same can be said for ransomware, malware, or other related cyber-attacks. These can also cripple your organization, costing you millions of dollars to restore your services, and statistics show that such attacks are exponentially increasing every year. An outage of a few minutes to an enterprise organization could cost millions of dollars in potential revenue. According to Gartner, the average cost of downtime is around $5,600 per minute, which works out at approximately $300,000 per hour.
Being ready for disasters is a choice
Like preparing for natural disasters, you can also prepare for unexpected downtime of your business-critical systems. Using Commvault's application validation, you can test the integrity of your backed-up VM data to ensure your critical applications start correctly after a disaster recovery – giving you peace of mind that your downtime will be kept to a minimum.
This application validation feature is fully automated, easily configurable, and can be scheduled to run at your convenience. It also does not impact production systems, giving you the freedom to test the integrity of your backed-up data during your business hours.
Less is more
To validate the integrity of your backed-up VM data, there is no need to restore the entire VM. Using Live Mount technology, Commvault intelligently and efficiently restores only the data required and validates the applications within – saving you time, storage, and system resources.
Simplicity is the key
Application validation is as simple as four steps – enable, configure, run, and verify.
Enable application validation
With a single click, VM backup jobs will now scan all applications contained within your VMs.

Configure application validation
Application validation verifies the integrity of your backed up VM data, including validating applications such as Microsoft SQL Server or Microsoft Visual Studio. Custom scripts can also be added to perform additional data integrity checks.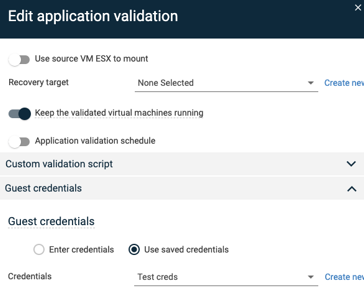 Run application validation
Application validation jobs can be run ad-hoc when you need it or scheduled to ensure a constant validation of your protected VM data.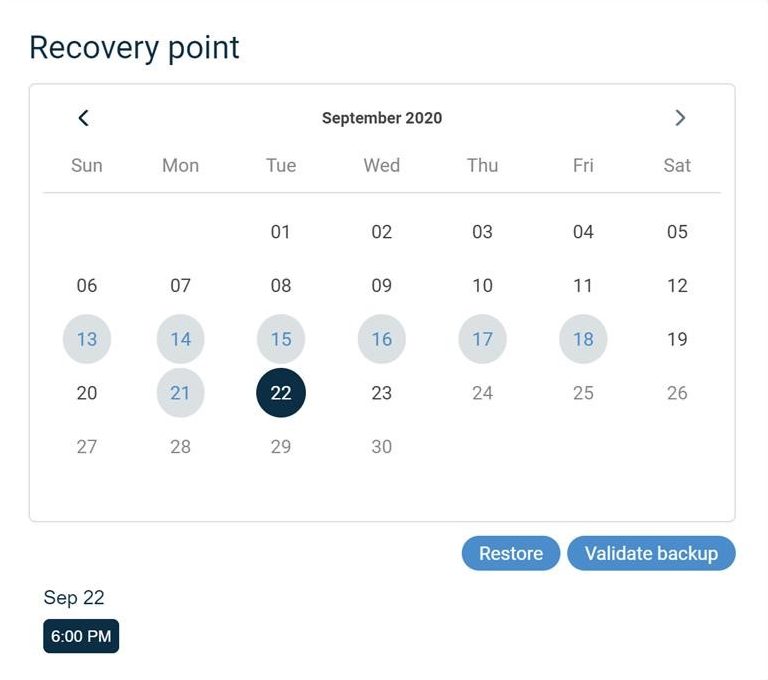 Verify backup validation jobs
Once the application validation job is finished, you can view the information about the job and even email the outcome to management.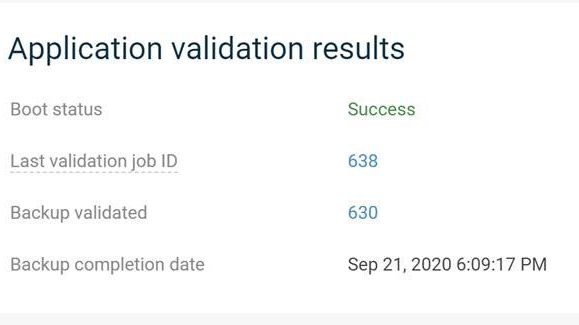 Prepare for unexpected downtime of your business-critical systems today with Commvault application validation. In a few simple steps, you can ensure seamless disaster recovery by validating the integrity of your backed-up VM data to safeguard your critical applications. For more information, go to https://www.commvault.com/disaster-recovery-solutions