From Data to Dust: Managing Data Prescriptively Across the Lifecycle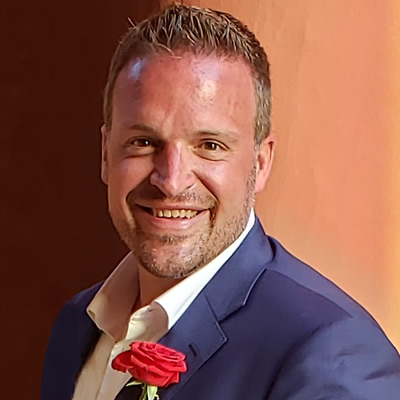 My last blog talked about the dark data principle: how to learn what and where your data is and intelligently manage it with Intelligent Data Services. Today we're going to talk about the fourth pillar of data readiness: managing prescriptively across the data lifecycle. This means using Intelligent Data Services to track data throughout its life and determine how to manage it before challenges arise.
Over the last decade, companies have been invested in data lakes and unstructured data, turning their environments into a data swamp. This is nothing more than the creation of a slew of dark data with a risk profile that organizations don't understand and with unknown security gaps—making this unmanaged data a challenge in both the cloud and the datacenter.
When we previously talked about dark data, we discussed the tools to understand what a data estate looks like, where data is stored, and the security parameters around it. However, when reviewing a company's data, sometimes organizations find that critical data like payroll or personally identifying information is falling into this dark data category where it isn't secure at all. This results in the need to understand the data's risk profile, where its value is, and how to act prescriptively to optimize your environment, reduce the threat surface, and lock down your risk profile. To manage prescriptively, we all must be good data curators of our organizations' environment. Only then can we make the right moves or choices to protect data and act the way our organization would expect, based on company goals.
The need to manage data prescriptively across the lifecycle is one reason why companies invest in Commvault's Intelligent Data Services portfolio. Commvault helps solve for this challenge by leveraging the same Intelligent Data Services platform that enables us to protect every piece of data an organization has. It's the same reason that we developed data insights tools: to help customers understand if data has value, if it's pertinent, and if it's protected. These tools offer a picture of the data with prescriptive action, telling you what you should do, how to lock your data down, how to move it, how to set different retention time frames, or how to delete it altogether. This insight is all coming from the same set of Intelligent Data Services that ensure no workload is left behind, taking you to an industrialized state of data readiness.
As many of us can attest, data as whole often brings up many security questions and challenges, and the more data you have, the more questions arise:
Is it secured?
What's the rights profile?
Who has access?
Is it in the cloud or in the datacenter?
Fortunately for our customers, all of these questions can be answered by the metadata information Commvault pulls. We can identify the right profile and its accessibility, and provide for users to pull this data from the cloud while inside the firewall. This isn't about changing the security, although we can, but rather highlighting the risk profile. We can then change the risk profile in an automated way, and highlight whether or not data is encrypted. This is prescriptive management.
As you can see, data management is more than just backup—it's intelligently managing your data from its inception to its deletion for the good of the organization. And with Commvault's Intelligent Data Services platform, you can effectively manage your data where it lives. Learn more here.