Got Containers? Commvault Distributed Storage Can Help

There is an infamous meme on the Internet that is specific to developers and DevOps. You'll probably recognize it: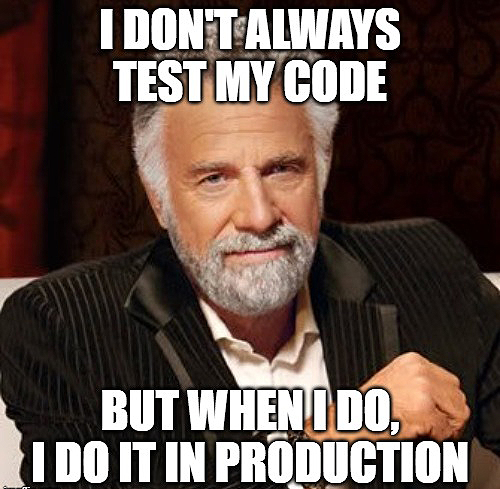 We all know that this is probably more true than it should be. Unfortunately, it's not always easy to provide the level of rigor and testing necessary to ensure everything is bulletproof for production and to catch every potential scenario. This has held true for traditional monolithic applications, and it is true even today with distributed, microservice applications. With new modern applications built with Kubernetes (K8S), it can be challenging to ensure you are able to synchronize stateful workloads together with your stateless workloads across development and production environments. The goal is to ensure your developers have the most recent data and application builds to deliver constant innovation as quickly and as frequently as they need.
If your organization builds applications on K8S, you more than likely find your developers leveraging multiple K8S implementations – from region to region in the same cloud, different clouds and even potentially on-premises. K8S is highlighting the importance of having a solid functional multi-cloud and hybrid cloud strategy. That strategy must include the ability to migrate stateful K8S applications available across clouds and hybrid environments.
At Commvault, we have just released a set of new capabilities to our Commvault Distributed Storage Platform to take our Kubernetes solution to the next level. Earlier this year, we released our CSI support for Kubernetes  supporting the delivery of persistent volumes as virtual disk from the Commvault Distributed Storage platform. Now we have integrated our snapshot support and added data migration across Commvault Distributed Storage clusters for automated protection of stateful workloads, as well as the capability to move these stateful workloads across development platforms – region to region, cloud to cloud, cloud to on-premises. Data migration is change block only, thereby reducing the bandwidth required and enhancing the performance in which the data is migrated.
In April, I also detailed a number of great innovative changes made to the Commvault Distributed Storage Platform to feature optimizations for Commvault Complete Backup and Recovery to work directly with Commvault Distributed Storage. (Read all about that). We have taken those updates another step forward and have just released the next generation of our HyperScale solution, called HyperScale™ X, to now feature Commvault Distributed Storage as the underlying scale out filesystem.
This next step in our integration momentum takes the performance, resiliency and scale of the Commvault Distributed Storage Platform and converges it with the industry's most powerful data protection solution. Install the backup in under 30 minutes? No problem. Non-disruptive upgrades with single node scale out at a time? Check! Technology stack complexity? Eliminated! Commvault Distributed Storage, as a part of the next generation HyperScale™ Technology, allows for you, our customers, to consume the industry's best backup and recovery solution with the underpinnings of the industry's most advanced SDS solution. Not only does it simplify backup – it can help you meet other workload challenges.
Don Foster is Commvault's vice president, storage solutions.