Happy Anniversary Hedvig!
(AKA: One Year In: How Commvault is Unlocking Intelligent Data Management with Software-Defined Storage)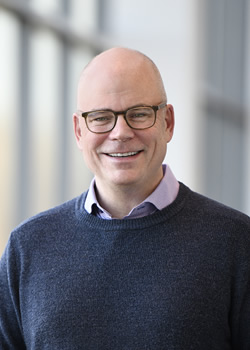 At our customer conference last October, we spoke about the monumental shifts we were seeing in the industry. Back then (which feels like decade ago now), none of us could have predicted the challenges you – the loyal stewards of data in IT – would be facing just a few months later.
What many organizations have learned, unfortunately, is they were simply not ready for what has been an unwelcome reckoning in IT. One that underscores the need to modernize data centers faster and embrace new opportunities.
Why? Well, despite the progress made in data centers over the years, it is still the wild west – and it's getting wilder. Traditional data centers, multi-cloud environments, distributed applications and expanded DevOps processes create complexity and data fragmentation at levels that mere mortals struggle to manage. This has created a barrier to true digital transformation as you strive to be ready for the future.
So what now? Well, we believe it is critical to rein in complexity with a single, cloud-optimized storage infrastructure that provides flexibility, scale and access to the data you need to fuel your organization.
Enter: Intelligent Data Management.
One year ago today, we acquired the Hedvig Distributed Storage Platform, currently known as Commvault Distributed Storage and its software-defined storage technology as a critical pillar to help intelligently manage data. Fully integrated into our Hyperscale X product (which offers cutting edge AI and machine learning capabilities), Hedvig delivers a software-defined, secure, scale-out solution. Adding to the coolness factor (yup, I said it), Hyperscale X is natively integrated with Kubernetes and enables DevOps professionals to accelerate application delivery for containerized environments. (To learn more, check out a video by Kubernetes expert author and influencer Nigel Poulton.)
And while we're at it, why not mention what ESG's Christophe Bertrand recently said: "This is a very different company, and it's been transforming very convincingly."
Gosh, thanks Christophe! Based on input from our customers, the many accolades from analysts and publications, and our strong position in the market – we agree 😊.
Happy anniversary Hedvig,. We are proud to have you as part of the family.
Chris Powell is Commvault's Chief Marketing Officer.