Harnessing the Sprawl: Future Proofing with Intelligent Data Services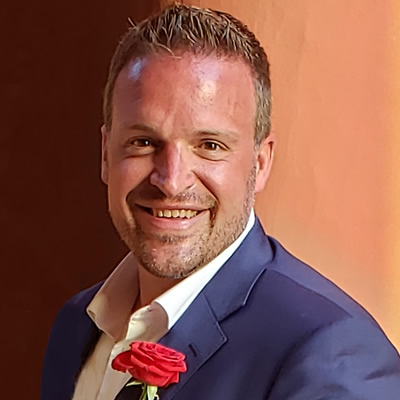 Data and workload sprawl is a daily challenge for IT leaders today, and that's seen as a negative. But what if we could turn that sprawl into a positive by future proofing it and covering every aspect of our IT environments? Essentially, we can provide our business leaders the ability to innovate at the speed that the market demands, and simply not worry about whether the IT systems and operations can keep up.
Let's back up a bit. How did we get here? Over the last three decades, companies have innovated and with that innovation came new technologies and new ideas for connecting businesses and consumers to their products. As this innovation took place, the traditional technologies weren't exactly retired. This left our IT leaders with a challenge. Infrastructure, workloads, and data types began to span many generations of innovation, and all of them required protection, security and accessibility to continue future innovation. This multi-generational workload and data sprawl commonly created disparate platforms and siloed data —a nightmare to manage and in many cases handcuffing organizations' ability to innovate at the speed of the market. Too often we have seen new projects become compromised by external threats, human error, or an outage event that causes innovation efforts to slow and reputations to be negatively impacted. That is what "harnessing the sprawl" is all about: make it easy no matter where the company wants to innovate, to ensure workloads can be properly protected, secured, and made recoverable across the lifecycle. Take the guesswork out of the DR strategy, regardless of where the innovation is occurring and do so by eliminating the fragmented solutions often acquired to manage data at the edge, in the cloud, and across the many datacenters we work from.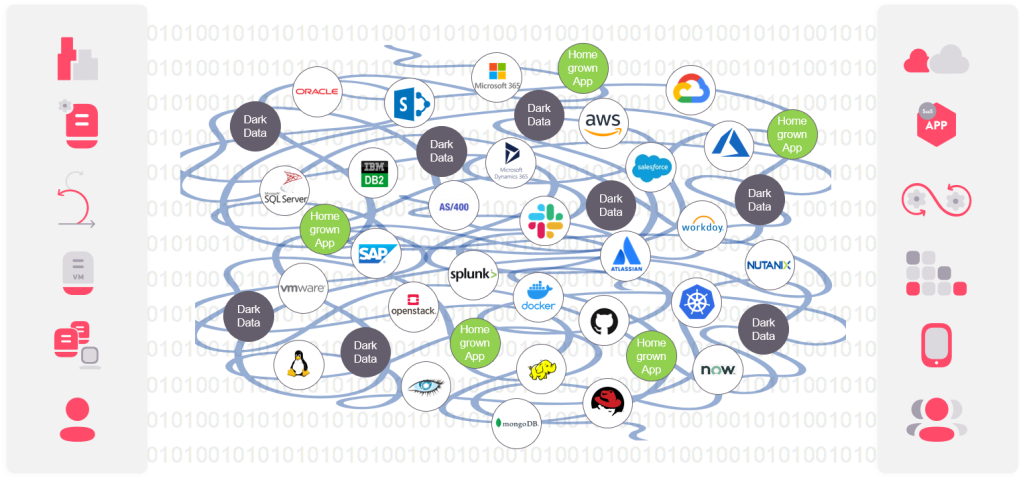 So what's the plan?
Data is scaling in every direction. A solid plan is not about stopping sprawl, but about making the speed of innovation in business a benefit instead of a challenge. Customers need a platform that is open; one that will allow the organization to adopt multicloud, integrate seamlessly into operational platforms and protect the new normal of data and workloads created by SaaS applications or the new hybrid cloud world. By reducing complexity in the IT environment, you're giving the business more flexibility to deliver any platform they want and achieve API integration to mesh platforms together. This enables easier, more effective data management—making data an asset instead of a problem. And of course , it is very important to unify the management of the entire data estate into a single pane of glass no matter where the workload or data lives.
Our strategy at Commvault is to let businesses innovate, explore new technologies, and forget about the concern of multi-generational data sprawl, because we enable them to manage it. We offer an integrated platform for delivering our intelligent data services while providing cross platform interoperability for operational simplicity. The best part is, you can even innovate on how you, as IT leaders, deliver this capability back to the business, whether via SaaS, converged appliances, managed software, or all of the above integrated together.
So back to working the sprawl to your advantage. Get rid of the different tools for cloud, cloud native, and backup and start intelligently managing your data estate with a strategy backed by industry leading technology. Don't let your multi-generational data and workload sprawl slow your organization down and ensure that every workload you have is protected. In fact – that will be a key point for the next blog in this series, ensuring "No Workload is Left Behind."
Find out more about how Commvault's Intelligent Data Services can help solve your top data challenges by checking out our on-demand content ONE Intelligent Data Services Platform To Address Your Top FIVE Data Challenge.