Here's what Metallic Cloud Storage Service can do for you, the Commvault customer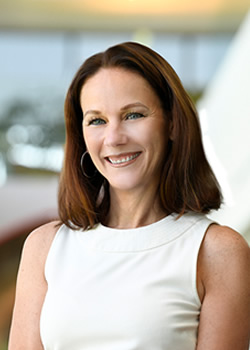 Many of you are using Commvault's market-leading technology to protect data in the leading public cloud platforms. This is more important than ever as it's a key part of any data protection and ransomware readiness strategy. But we all know that making this a reality, it might not be as simple as it sounds. So we're making it easy for customers like you to securely manage, move and store a protected data copy in the cloud with just a few clicks. That's why I'm excited to share Tuesday's announcement of the Metallic Cloud Storage Service (MCSS), Commvault's new, fully integrated and managed cloud storage target for Commvault Backup and Recovery software and HyperScale™ X appliance.  MCSS leverages the best of Commvault and Metallic cloud technology for ultimate security and scale – all with single pane of glass management console through the Commvault Command Center™.
Simply put, with MCSS, we've built the "easy button" to include cloud in your data protection and ransomware readiness strategy without the learning curve.
The combination of Metallic Cloud Storage Service and Commvault software not only simplifies cloud data management and reduces overhead – it provides critical, layered data security and resiliency against an ever-growing number of ransomware and other threats and vulnerabilities. All of these new capabilities enable users to make cloud adoption an integral part of their data management strategy – protecting against ransomware more simply and cost-effectively than ever before.
We know that seeing is believing and we're so excited to have customers experience the benefits of MCSS that we're offering all Commvault HyperScale X customers MCSS free for three months from now until March 31, 2021. That's right. We're matching any capacity customers purchase with HyperScale X with the same amount of MCSS storage capacity for free.
Learn more about how MCSS works and how to sign up for our free promo offer by reading our latest blog or visiting the MCSS page. And, as always, don't hesitate to reach out to us with any questions. Thanks again for your continued trust in Commvault.
Sandra Hamilton is Commvault's VP, Customer Success.