How to keep your Kubernetes off the rocks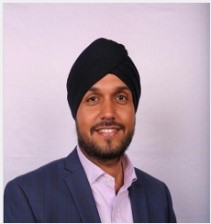 For anyone who has seen our recent Kubernetes videos, you are well aware of the significance of the ship's wheel in the Kubernetes logo. It's no coincidence then that Kubernetes is a leading technology that organizations are using to navigate their businesses from a respond to and recover phase.
After a year of rapid change, data-driven transformation programs are now at the core of enabling organizations to recover from the impact of the pandemic.
Rapid acceleration of digital transformation initiatives has meant that DevOps teams are busy creating next-generation applications on modern infrastructure running on-premises or in the cloud. Kubernetes has now become production-ready and is the gold standard of building, deploying and operating modern cloud-native apps at scale.
While storage technologies have evolved quickly to provide a high-performance storage layer for running stateful apps, data protection, data security and threats like ransomware, or natural disasters, it remains a top concern that is slowing down the production readiness for cloud-native apps.
At Commvault, we've always believed in jointly innovating and partnering with our strategic technology alliances and ecosystem partners in solving the most difficult storage and data management problems for our customers. Our relationship with NetApp is a great example. Over the last 14-plus years, NetApp and Commvault have jointly innovated to enable thousands of customers to create a secure data fabric while providing an integrated approach to data management across on-premises, hybrid and multi-cloud environments.
We identified some time ago that Kubernetes would become important, and we took our container protection capabilities and integrated them with NetApp's Trident orchestration platform.
In our latest feature release (11.21), Commvault has added support for NetApp Trident. This enables DevOps and operations teams, using Trident and Kubernetes with persistent storage, to easily and effectively protect containerized applications. Commvault supports all CNCF certified platforms, including Rancher, providing organizations with the agility to choose technology that accelerates digital transformation initiatives. NetApp Trident supports all leading NetApp technology platforms like ONTAP, ElementOS, SANTricity, Azure NetApp Files, Cloud Volumes Service on Google Cloud and Cloud Volumes Service on AWS.
Commvault provides Kubernetes-native API integration so you can protect, recover and migrate your cloud-native apps from on-premises to cloud or between different cloud platforms. The Commvault Command Center makes it super easy to discover and protect your cloud-native apps; just provide the Kubernetes API server info and Commvault software then takes over to perform auto-discovery of your apps using labels and selectors or namespaces. Commvault integrates with the developer's workflow using cloud-native label selectors to automate protection of apps.
Commvault and NetApp deliver comprehensive protection of your POD Specifications or manifests, Persistent Volumes, Secrets, Configuration maps, and Custom Resource Definitions (CRDs). As part of the protection operation, Commvault software requests the volume snapshots via the CSI driver, NetApp Trident then performs the snapshot operation on the underlying NetApp storage platform on-premises or in cloud. Backups can be stored on NetApp storage platforms on-premises or in the cloud. All this means that if you hit some choppy waters, you can be confident of quickly getting your Kubernetes apps back on course, stopping your business from being dashed on the rocks.
Application developers can perform recovery operations themselves with the flexibility to recover apps in place or out of place to a different Kubernetes cluster. Recovery is granular, based on your DevOps workflow, providing support for persistent volumes, application manifests, or entire applications. Recovery operation also leverages the NetApp Trident driver for performing rapid recovery.
With the addition of NetApp Trident support to the NetApp-Commvault solutions portfolio, organizations can build an Intelligent Data Management foundation for the modern cloud-native Kubernetes apps. With NetApp and Commvault as the core storage and data management foundation for the Kubernetes apps, organizations can be truly data ready, recovery ready and future ready.
If you'd like to learn more about the integration of Commvault software with NetApp Trident, please watch a demo below:
In addition, catch our on-demand sessions and tech demos from KubeCon. Thank you for taking out the time to read the blog and please let us know how we can help you be data and recovery ready.
Please stay safe and healthy.
As a Global Alliance Architect for Commvault, Singh collaborates with Commvault's technology alliance ecosystem partners on building joint solutions to solve complex data management problems. Reach him at @sarbjits on Twitter or on Linkedin at https://www.linkedin.com/in/sarbjits.