It's Our Time to Inspire!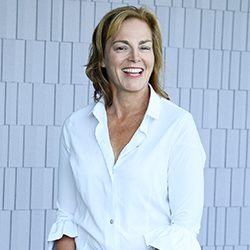 The past few weeks have been incredibly inspiring – we kicked off our FY'23, and I couldn't be more excited for the opportunities this year will bring!
I believe it's our time to really lean in and embrace the human side of us all, because let's be real, we've all become more human over the past few years! The pandemic drastically changed our daily lives, and as we enter another year of this wild journey, we continue to experience firsthand how being human helps us better connect, inspire, care, and deliver.
Part of celebrating the human side of us all is recognizing that a sense of community is more important than ever. Creating connections, empowering each other to be our best selves, and inspiring those around us guide our future together. And while we are focused on growing connections within our Vaulter community, it's equally as important for us to focus our efforts outside of Commvault!
This week, I was thrilled to attend the Girl Scouts of the Jersey Shore's Women of Distinction & Community Partners Gala. As a former Girl Scout myself, I was so honored to be named one of the Women of Distinction at this event. My fellow Vaulters and I had the chance to meet with some of the proud Girl Scouts of the Jersey Shore and experience a night celebrating the amazing impact this organization has on local youth!
And today, we celebrated Bring Your Child to Work Day (or as we like to call it, Junior Vaulter Day) with virtual activities for our Vaulters and their children across our global workforce. It's been great to connect with our Junior Vaulters, many of whom we've gotten to know quite well, as they've snuck into the background during Zoom meetings or sometimes even sat in on meetings, just to be by their parent. And guess what? We love seeing these moments of our Vaulters' lives!
It's been incredible to watch our sense of community evolve, as we celebrate our human side. This mindset allows us to win for each other, our customers, and the communities we serve. Now, more than ever, it's our time to be human and make an impact!
If you are interested in joining our team and becoming a Vaulter, visit our Careers site for more information.