Backup and Recovery
Lack of Cohesity
We have gone over the key points here and the only conclusion that can be drawn is that Cohesity – well, lacks cohesity.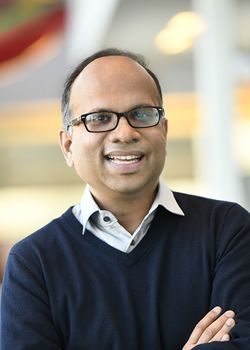 We have been managing and protecting customer workloads for more than 20 years and we deliver a centralized, pane-of-glass view into your most valuable asset – your data. Commvault makes it easy to manage your data, intelligently, delivering a competitive advantage while optimizing the cost structure and supporting the following core technology needs.

The lack of Cohesity: A product comparison
Simplicity
Many vendors claim simplicity, but I am not sure they are fully defining what it is and how it can impact an organization, especially where managing data is concerned. If a data protection solution is simple, it means there is one user interface and centralized management of policies regardless of the number of sites or types of workloads. This level of simplicity is powerful to organizations because it ensures consistency in processes, which reduces errors, which further reduces costs. Customers need a single solution that can protect VMs, physical workloads, containers, endpoints, cloud and more is going to realize real simplicity. Commvault takes this one step further with machine learning, helping you focus your effort on exceptions that require your attention.
When we look at Cohesity, it is targeted for a very specific use case – virtual workloads. If you need to protect Kubernetes, or physical workloads, or something different – you need an additional tool. In the case of NoSQL, you need an entirely different product (Imanis) with an entirely separate user interface! Every variation that is introduced adds yet another element of complexity, which increases management cost and also increases the chance an error is made, which can be prohibitively costly.
A cloud advantage
Today's business environment requires cloud. It is not optional – it is integral. The only way to get access to infrastructure immediately and on demand is with cloud. However, the ability to use the cloud infrastructure efficiently is very important. Commvault is a cloud native solution; we have the ability to read and write natively to cloud storage, giving our customers a cost advantage in the cloud. Additionally, if you are looking to protect cloud and SaaS workloads, Commvault has the intelligence to auto-scale the cloud infrastructure to further optimize costs.
Cohesity is not a cloud-native solution. It requires its file system to be continuously running in the cloud, driving significant cloud compute and storage consumption. This architecture is also limited and often requires a separate instance per geographical site. With each new site, the complexity increases and the management costs increase.
Data protection and recovery
An organization's most valuable asset is data. The ability to store, protect, optimize and use this data effectively separates the leaders from the pack. Commvault is the leading backup and recovery solution for virtual, physical and cloud environments as well as SaaS. You don't have to believe us – you can check with Gartner: Gartner Critical Capabilities for Data Center Backup and Recovery Solutions where we are ranked No. 1.
Cohesity was evaluated by Gartner for participation here as well. They were ranked fifth and sixth for the same capabilities. I don't think I need to say anything else. (Did you hear the mic drop?).
Strong partnerships
There is no one technology that can address 100% of an organization's data needs, and we recognize that at Commvault. When I speak to our customers, they are looking for integrated solutions, not science projects. By leveraging our strong partnerships with server and storage vendors like Nutanix, Pure, HPE, NetApp, Hitachi, DellEMC, Cisco, Fujitsu, and others to deliver these completely integrated solutions. We have natively integrated with all storage vendors' snapshot and data protection APIs, delivering the best of both worlds. We have similar tight integrations with all cloud vendors, and a special partnership that we entered into with Microsoft.
Cohesity struggles to seamlessly integrate their partner's solutions, which drives complexity in the data environment (see below).
Many workloads, one solution (REALLY one solution)
Commvault protects anything and everything with one product. It is a single, modern solution to protect VMs, SaaS, cloud workloads, physical workloads and containers, across public and private clouds.
Apparently, "one solution" means different things to different organizations … like Cohesity.
Functionality
Cohesity Gap
Protect physical workloads
Cristie is required for physical workloads: From its website: Recommended globally by Cohesity, CBMR provides bare machine recovery to dissimilar physical, virtual and cloud environments. https://www.cristie.com/products/cohesity/cohesity-2/
Write to tape
Qstar is required to enable backup to tape, from Cohesity's blog: QStar supports wide variety of tape libraries and formats. https://www.cohesity.com/blog/archiving-data-tape/
Protect Kubernetes
Velero is required for backup of Kubernetes. Portworx did a comparison of solutions and notes "Cohesity targets the entire namespace only and does not protect individual applications within a namespace, which is often needed because all applications in a namespace do not need the same level of protection."
https://portworx.com/kubernetes-backup-tools/
Protect a single name space
Cohesity relies on a file system that cannot span various data centers, so this means each site is managed completely separately. This requires the separate management of policy engines, which greatly increases the management complexity of the environment.
NoSQL Workloads
Protection for this workload requires an additional product that it acquired, called Imanis. This is a completely separate user interface, policy engine and infrastructure, which is very obvious from the website: https://www.cohesity.com/solution/databases/nosql-and-hadoop/
Multi-Data Center Management
With Cohesity, there is no centralized view or management of the sites. Each set of policies must be managed and maintained separately. The only thing that Cohesity can offer is reporting, which is done through its cloud tool – called Helios. This is a separate offering that you have to purchase. https://www.cohesity.com/products/helios/

Protect Microsoft Exchange and Sharepoint
It is really telling when even one of the most used business applications requires an additional tool. For Exchange and Sharepoint, Kroll Ontrack Power Controls for granular recovery – so a mailbox or something like that – this tool must be licensed. https://www.cohesity.com/solution/applications/microsoft-exchange/
See what I mean? Apparently, that table represents "one solution."
(Cohesity = complexity)
Enterprise-class with superior value
When people hear "enterprise-class," I think they hear a big organization – that isn't what we mean at Commvault. We mean delivering the right SLA for your workloads, at the best value for your business. We deliver our capabilities in three forms:
We have gone over the key points here and the only conclusion that can be drawn is that Cohesity – well, lacks cohesity. It requires several solutions, more than one management interface and is not cloud native – all of which slows down your business, and that is not valuable to anyone.
Review Cohesity vs Commvault
Rajiv Kottomtharayil is Commvault's Chief Product Officer.