Learn How to Control Your Data… On and Off the Court
By Don Foster
Learn How to Control Your Data… On and Off the Court
In sports as in everything, data has never been more important. Data analytics have become a cornerstone in how organizations on and off the court work to gain and keep the competitive edge. With March Madness on its way, you're probably wondering what college ball has to do with data protection—and my answer is, more than you think. MIT Sloan's Ben Shields puts it best with his 3 Key Learnings that can be applied to your job based on the sports business. You could call it a three-pointer, because you're guaranteed to score major points with your organization. Shoot and score below:
Use Data to Focus on Your Objectives
Instead of just gathering information, make good use of it: identify your objectives, and use your data to support your initiatives. Make your data work for you! At Commvault, we have leveraged the use of Machine Learning in our product to better understand and predict your data results. Check out our Recovery Readiness Dashboard
Invest in Technology to Collect More Robust and Detailed Data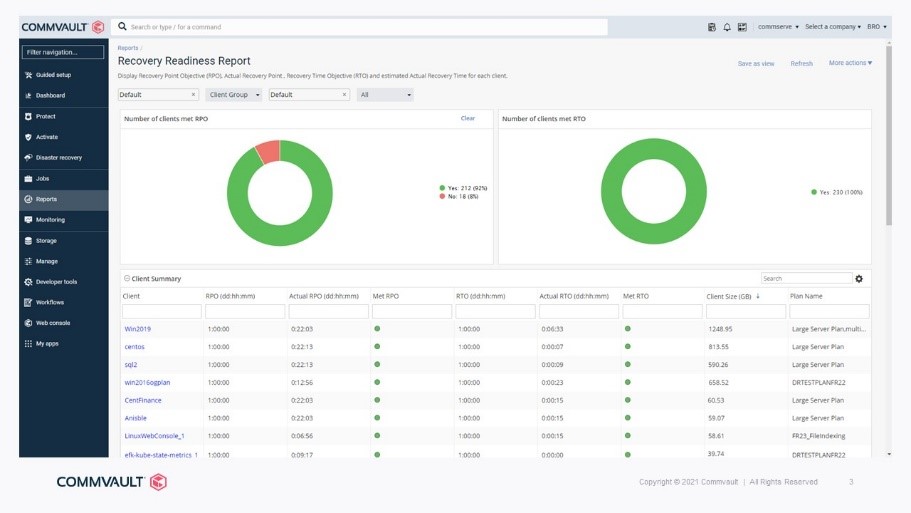 Think of it like this: you know how today's basketball games have roof-mounted cameras, so every angle is captured? Seeing all your information clearly is essential to playing the game. Like the Commvault Command Center, which shows you all of your data, from every angle, all in one place, providing behavior analysis across your data estate.
Communicate What Data Matters and What Actions Should be Taken
There's nothing more important than a game plan. Identify your MVD (most valuable data), and create a plan around maximizing your information. The Commvault Security Monitoring Dashboard compliments your already strong perimeter defense strategy and helps further communicate your data's needs and lets you act based on behavioral activity as it occurs.
Whether your goals are to move to the cloud, optimize your storage footprint, improve operations, or better prepare your organization against security threats—Commvault provides you with the tools you need to collect detailed information about your data environment and optimize your execution strategy. We have taken the three keys of the sports analytics world, and applied them to our solutions—simplifying and maximizing your team's operation of an increasingly multi-generational IT world and to help compliment your overall strategy.
Is that the buzzer sounding? I think your data just won.