Commvault
Modernizing Data Management with Commvault
To learn more about how you can protect your data and support your changing environment, check out our on-demand Modernizing Data Management session.
Your organization is always evolving to keep up with the competition; it's time to feel prepared for the future, with confidence. Our on-demand Modernizing Data Management sessions from Commvault Connections 2022 highlight solutions and products that protect your data and give you the flexibility to support your changing environment. If you missed our event, take this opportunity to watch sessions and visit the DemoZone.
This best-in-class cloud data management experience provides organizations and IT decision-makers with the insight and best practices needed to innovate at the speed the market demands.
Be Ready for What's Next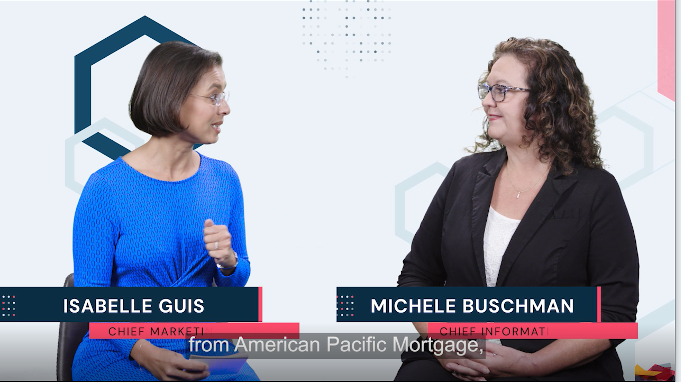 When your business dreams it, you need to deliver. Take charge by embracing a modern data management strategy that intelligently and quickly scales, supports new workloads, and enables you to use your data creatively. See our full agenda here.
The Modern CIO's Journey to the Cloud
No two clouds (or cloud journeys) are the same. As your organization embraces the cloud, you must still manage your critical data regardless of where it resides. Learn why the right data protection solution is your ticket to effective hybrid cloud adoption in this interview between Commvault CMO, Isabelle Guis, and Michele Buschman, CIO, CTO and CISO of American Pacific Mortgage. Michele navigates the ups and downs of cloud transformation within and leave you with a 5-step checklist to accelerate own cloud journey.   
Is Kubernetes Cloud-Native Data Protection the next frontier?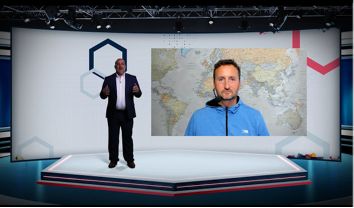 The adoption of Kubernetes, the open-source container orchestration tool, is the future. With container and Kubernetes usage accelerating over the last few years, especially amongst large enterprises, it's time to understand the efficiencies your organization can gain from adoption. In this session, hear from industry expert Nigel Poulton, an expert on all things Kubernetes, and Commvault's Mike Letschin, to learn why Commvault is a leader in Kubernetes data protection and can support the most diverse tech stack. 
Digital Transformation is a Journey, Not a Destination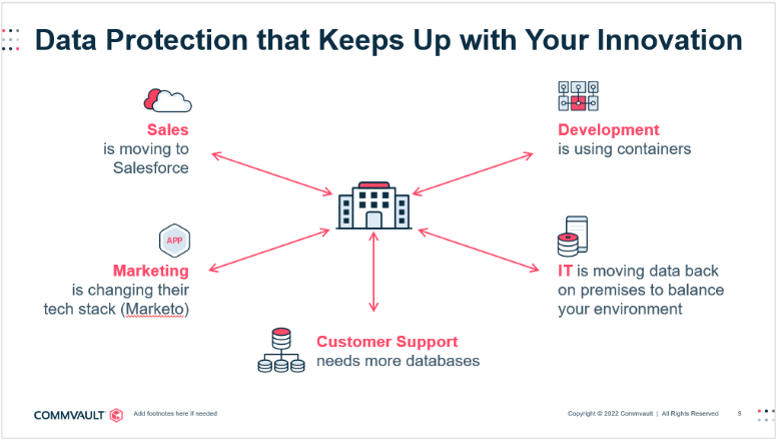 Commvault can securely accelerate your digital transformation by meeting customers where they are today and going to tomorrow. Commvault enables customers to manage hybrid cloud workloads with our enterprise software or integrated appliance solutions AND, at the same time, manage cloud native workloads with our Metallic SaaS solutions, seamlessly, across a unified customer experience – this is what we call the power of AND. Hear from Commvault customer Swinerton Inc. on how they accelerated their digital transformation journey through the flexibility, breadth of coverage, and trusted security of Commvault's unique offerings.
Flexible and simple data protection that will accelerate innovation
Transforming your data to keep up with the modern world is no easy task. With growing data footprints, increasing cyber-attacks, and widening skill shortages, today's businesses need solutions that don't just protect their data but give them the flexibility to manage ongoing change. At Connections '22, you will gain insights, best practices and technical tips so you can innovate at the speed the market demands and simply not worry about whether your IT systems can keep up. Innovate with confidence here.
For a limited time, you can access all the Commvault Connections 22 content on demand here.