More Than Ready To Unify Storage And Data Management
By Sanjay Mirchandani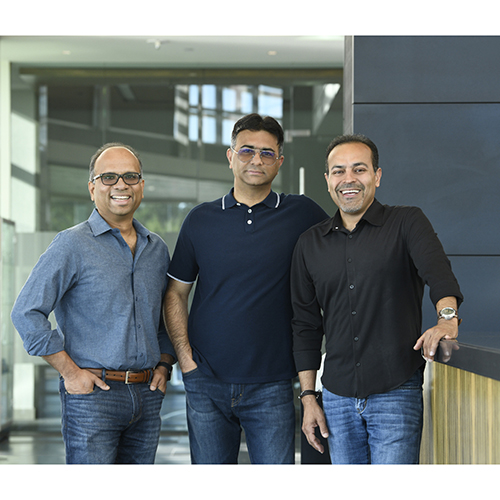 There has never been a better time to be in IT. With so many compelling, new technologies simultaneously converging, IT professionals have endless choices to advance their modernization initiatives and multi cloud strategies. However, they must first rein in the sprawling infrastructure, applications and environmental chaos they endure today. I get it – I've sat with you on the other side of the table when I was a CIO.
Last week, we closed the acquisition of Hedvig Distributed Storage Platform, currently known as Commvault Distributed Storage, an innovative company that will enable us to help you take advantage of these opportunities by unifying storage and data management in a multi cloud world. I'm discussing this more at Commvault GO, our annual customer conference, next week in Denver. Can't GO? Be sure to watch it here!
Always priding ourselves on our ability to innovate and execute, we put in place a world class team of Hedvig and Commvault leaders to drive our innovation roadmap and go-to-market strategies.
As our new Chief Storage Strategist, Avinash Lakshman – Hedvig's co-founder and former CEO – will drive the Hedvig innovation and development to further simplify storage and data management in an increasingly complex multi cloud world. Working closely with Commvault's Chief Product Officer, Rajiv Kottomtharayil, Avinash will develop a strategy that maximizes the value of integrating Hedvig's technologies into Commvault's solution portfolio.
VMware's former Vice President of Global Sales Operations and EMEA Sales, David Wigglesworth, will lead the team responsible for driving global sales of Hedvig technologies. David will leverage his extensive go-to-market and sales experience with vCloud Air and OVH US to evangelize how Hedvig and Commvault solutions eliminate the complexity and data fragmentation challenges as you move to multi cloud.
Hedvig co-founder and engineering lead, Srinivas Lakshman, will now serve as its Head of Research and Development. In this role, he will focus on advancing the team's technology leadership by increasing the solution's storage operational efficiencies, as well as enhancing its data sovereignty and multi cloud capabilities.
Ediz Ertekin, formerly Hedvig's Senior Vice President of Sales, will now serve as Hedvig's Vice President of Global Systems Engineering. Collaborating closely with Srinivas and David, Ediz will drive technology innovation initiatives that advance the company's long-term goal to create the industry standard for passive and active data management in multi cloud environments.
And last but not least, Don Foster, a Commvault veteran, has stepped into his new role as Vice President, Storage Solutions at Commvault. Responsible for tightly integrating Hedvig into Commvault, Don will unify the companies' vision, R&D initiatives and go-to-market plans into a single, comprehensive roadmap for the future.
Needless to say, we are excited for this new chapter of innovation at Commvault. And more important, to introduce new storage and data management solutions to help you be More Than Ready to navigate the complex and exciting new technological landscape. Until then, we'll see you at Commvault GO.