Honoring our National Day of Service and Remembrance 
By Brian Brockway
This Sunday is both Patriot Day and a National Day of Service and Remembrance here in the U.S. as we reach the 21st anniversary of the September 11th (9/11) terrorist attacks – a loss felt worldwide. On this day, we commemorate those who lost their lives 21 years ago in the September 11th (9/11) terrorist attacks and give thanks to the brave first responders who put their lives on the line that day.
One thing that will always stand out to me as I look back on that day is how our communities— not just in the U.S., but across the globe — came together. We put aside our divisions to honor those impacted. We united to care for one another, support one another, and project hope. And with our Commvault headquarters only thirty miles from Ground Zero, our culture here has been shaped by the compassion that characterized the days following 9/11.
This year at Commvault, we continue to honor the sacrifices made that day by remembering the heroes, armed forces, first responders, and all the acts of service to defend their nation's freedom. As a U.S. Navy veteran myself, I continue to be a proud executive sponsor of our VALOR (Veterans) Employee Resource Group (ERG). To honor the 21st anniversary of 9/11 this year, our VALOR ERG held a Commvault Climbs challenge, where we asked our Vaulters to walk a flight of stairs to honor the brave firefighters and first responders who climbed 104 flights of stairs on 9/11 in an effort to save the lives of those trapped in the twin towers in New York City. It's been amazing to see Vaulters participating across the world, and we also hosted a stair-climbing event for our local employees at our headquarters office earlier this week.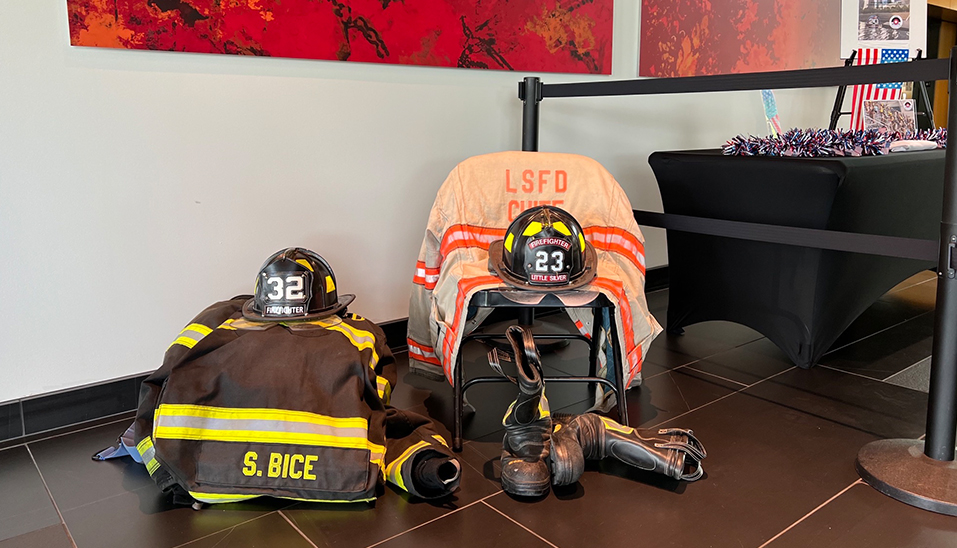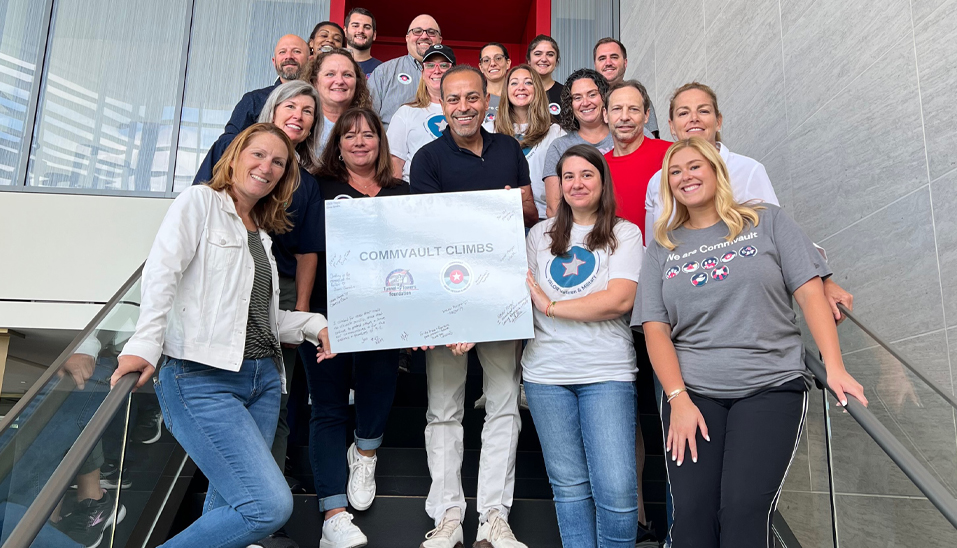 And our awareness efforts don't just stop there – many of our inspiring members of our VALOR ERG continue to share their perspectives with our Vaulter community on what patriotism, resiliency, and heroism mean to them.
Seeing all the incredible support across our company makes me so proud to be a part of Commvault.