New CIO For New Commvault
By Gary Merrill
When customers, partners and industry influencers talk about the new Commvault, they are usually quick to point out the new innovations we are bringing to market. Cases in point: the Hedvig and Metallic ventures and how we are making it more simple for our customers to be "data ready" in the face of unprecedented data growth, ever-changing data regulations and overall technology chaos. While all this is may be true, we can't lose sight of the fact that people are at the heart of all these changes led by our CEO, Sanjay Mirchandani, and that the new Commvault today is attracting more talent than it ever was.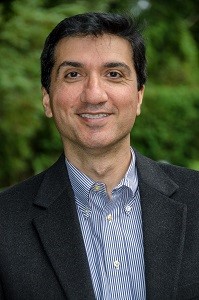 This brings me to our latest appointment of Reza Morakabati as Commvault's Chief Information Officer.
With his rich and deep expertise of IT operations, sales, strategy and innovation, Reza will guide our corporate IT strategy and deployment of Commvault's portfolio of solutions to drive operational excellence for our customers. Given our focus on enabling our customers to be data ready, he will also be sharing his insight, problem-solving skills and thought leadership with both prospects and existing customers.
Giving Reza a seat at the customer table will provide business leaders and decision makers access to innovate ideas and best practices to scale business operations and modernize IT infrastructures. As a result, enterprises can reduce IT risk and drive digital transformation initiatives forward to increase business value and agility through the power of data.
Reza joins us from Puppet, where he served most recently as VP, Business Technology & Operations. In this role, he built a cohesive team that emphasized learning and skillset development to retain talent, resulting in one of the lowest attrition rates within the company. Prior to joining Puppet, Reza spent several years working in business operations leadership positions at Pivotal and EMC. He also had an entrepreneurial stint, helping small to mid-sized companies with their operational needs.