Private Cloud Data Management With NetApp HCI And StorageGRID
By Nigel Tozer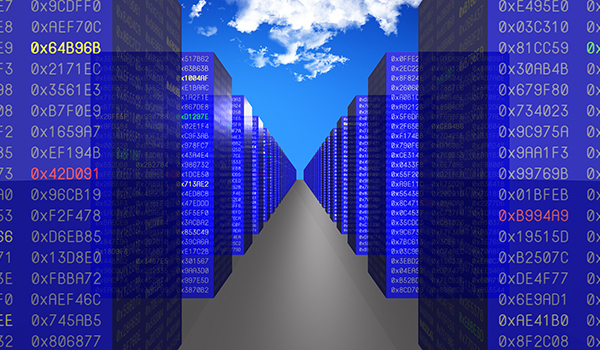 This is the third and final blog in the series looking at how NetApp and Commvault jointly solve the biggest issues relating to cloud data management. In the first piece, I looked at public cloud, then Jeff Leeds from NetApp did a really thought-provoking guest blog that looked at hybrid cloud and multi cloud approaches to data. This time, I turn my sights to on-premises cloud.
Modernising with HCI
If private cloud technologies are to provide a real business benefit, they need to offer no-compromise performance, seamless scalability, availability and simpler VM management than traditional approaches to IT.
For this reason, much of the world is turning to hyperconverged infrastructure to build out their on-premises cloud, whether part of a wider hybrid cloud program or not. For the enterprise, NetApp HCI offers all of this. Unlike other HCI technologies, it allows you to scale compute and storage independently to perfectly suit your needs without over provisioning one or the other.
If you're a regular reader of our blogs, you'll be well aware that availability, while hugely important, is not the same as backup or a disaster recovery plan. It's as true for hyperconverged systems as it is with highly available traditional infrastructure: human error, corruption, natural disasters and cyber-attacks such as malware or ransomware, all conspire to undermine your availability systems. On top of that, availability alone doesn't help you with governance issues or retention of data to comply with regulations.
Recovery in a flash
Commvault has had deep integration with NetApp SolidFire for many years – SolidFire being the all-flash array technology that underpins NetApp HCI. Commvault software can manage snapshots of VMs and a long list of enterprise applications based on Oracle, Microsoft SQL, MongoDB and more, and it can do this whether SolidFire is used as a high-performance array or as part of NetApp HCI.
Data protection operations must have zero production impact in a modern enterprise. Maintaining application performance is critical. The combination of Commvault software and NetApp Snapshots is able do this, and it also adds application awareness as part of data protection, which means you have theability to perform granular restores.
The backup data can be stored either on NetApp HCI or tiered to a FAS/E-Series or StorageGRID target for long-term retention. To take it further, if a backup copy is needed in cloud for long-term retention, just spin up a Cloud Volumes ONTAP instance and have Commvault manage the data replication within on-premises and cloud-based NetApp instances.
Once set up, the integration gets into a self-driving mode. Commvault's built-in AI/ML capabilities can ensure that the workloads meet the desired RPO/RTO levels. Commvault's robust REST API support and workflow automation capabilities can be used to automate data protection/management on NetApp HCI and across the NetApp Data Fabric.
Become objective about your private cloud data
Left on the array and/or replicated, snapshots remain in the realm of availability they only pass into "backup" territory when you copy them to secondary storage or to another discreet location, such as the cloud. And when backups are retained for an extended period, it's also the point at which they shift into the governance space. Despite a lack of love for tape it's still widely used, though many organisations prefer to look at newer options such as object storage. NetApp's StorageGRID is just such an alternative for long-term backup retention and for archive/compliance data.
NetApp StorageGRID makes a great storage target for Commvault Complete, which can send backup/archive/compliance data to this S3-based scale-out system for secure and important redundant storage. This last point is critical as data required for governance should never be kept in just one location. You should always write to two locations for redundancy.
Historically, governance storage systems were either rigid, scale-up systems with a replicated copy, normally high cost, or they were more standard storage arrays that needed to be backed up, usually to tape. Neither is ideal.
You'd never send a backup to compliance storage, and a backed-up email archive was problematic in the advent of a failure. NetApp StorageGRID solves both challenges. You can send retained backups and archive/compliance data to it. The redundant, scale-out model means redundancy is handled inside the grid, it's cost effective when compared to tape or cloud and it has none of the management issues/costs of tape.
So there you have it. If you're building out your data fabric, whether on-premises or in a hybrid model over multiple clouds, combining NetApp and Commvault provides you with an unparalleled platform for your data. In this last blog, we've protected VMs and applications on enterprise-grade HCI, provided lots of recovery use cases and handled long-term backup retention and archive.