Ready to GO Beyond Backup & Recovery
By Matt Tyrer
How time flies! School's back in, the commute has gotten heavier and pumpkin spice is showing up in everything already! All this, but I'm excited for Commvault GO coming up in October. What's Commvault GO? Well, Commvault GO is the premier data readiness event where you can find the knowledge you need to protect, manage and use your data. Always. Be more than ready to solve your biggest data protection problems at Commvault GO. I am both excited and ready to take in as many informative sessions as I can, but there are some that really popped out for me that I'd like to share with you.
These sessions really all focus themselves around something near and dear to me: "Using your Data." I've always said that you can't afford to have "data at rest" anymore – that data should be working for you and adding more value. The increase in secondary data and uses for those data sets demonstrates just how important this is to today's businesses.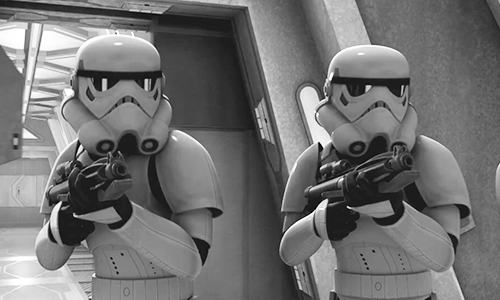 Courtesy starwars.com
Given that Commvault already has a solid and secured copy of the data, these sessions really emphasize how you can use that data for more than just backup and recovery. How ready are you to drive more value from your backups? Well, with these three sessions on your schedule I can assure you that you'll be making some good progress.
Attack of the Clones: How to use Commvault software to copy or clone your databases
Being a Star Wars fan, the title alone for this one stuck out and pulled me in! However, the topic of cloning goes well beyond defending the galaxy (or conquering it!). This really is about efficiency: creating/instantiating database copies faster and with more automation. Being able to rapidly spin up a copy of your database either on-premises or in the (multi) cloud gives you a means to accelerate test/dev operations, disaster recovery, audit and reporting activities. Understanding how Commvault can be leveraged for more rapid and effective cloning will help support a broad set of your operations.
I'll take APIs for $200, Alex!
Behind everything Commvault does is an API driving the operation. It's how we link and integrate into the applications, clouds, hypervisors, etc. to do what we do. It's also one of the most popular means to tie Commvault into a wider spectrum of activities. This lab session will give you some hands-on experience with the Commvault API set so you can familiarize yourself with the tools, where to find information on the calls, and start to see the bigger picture around making all that data that Commvault touches work for you in more ways. Link into ServiceNow? Sure! Customized operation set? Pffft, easy. This opportunity to learn more about the Commvault API set will help you as you explore connecting Commvault into a bigger world.
Orchestrating Magic: How customers are automating more of their IT tasks
These are my favorite sorts of sessions: Customer panels. It's your chance to learn from and ask questions from those that may have gone before you down the road. In this case, the road is using the built-in Commvault workflow engine to drive automation into the environment. You get to see real-world application of the technology in ways you'd expect, and probably even some ways you didn't. The Workflow engine is a powerful tool in the Commvault arsenal and listening to how other customers have used it to their advantage can help you too!
So, that's three of the sessions I'm sure to put into my schedule that really illustrate how the Commvault solution can be used to push your data beyond just backup. Of course, there's a ton more labs, panels, dev sessions and analyst discussions worth exploring this year at Commvault GO. Make sure you're READY and get your session planner set for what will be an amazing week of learning and fun!