Sharing in the Caring – Commvault Cares Month 2021!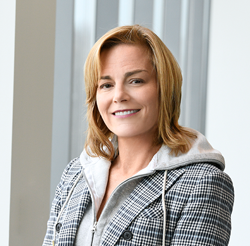 Here at Commvault, we continue to live our core values every day – we connect, we inspire, we care, and we deliver. And after a year and a half of remote working, we have seen our culture thrive and our values truly resonate across our global community of Vaulters!
Caring for our people, our communities, and our planet are core to who we are. Engrained in our culture, we take great pride in giving back to our community and raising awareness on matters close to us. For years, we've done this through our Commvault Cares program, our annual month of giving back – which was highlighted in this year's Corporate Social Responsibility Report.
I am so happy to announce that today, October 1st, kicks off our Commvault Cares month. What an exciting time of the year – this is when we truly get to show how we live our values! I've always found that giving back, in whatever shape that may take, not only helps those on the receiving end, but it benefits our own wellness too. Generosity, showing empathy, and giving back have such a positive impact on our physical and mental health. After all, it is not just about supporting the communities around us, it is also about caring for our very own Commvault community!
This year, our Employee Resource Groups (ERGs) are working with and supporting both global and local organizations that are near and dear to their causes, our employees are sponsoring remote volunteer events, and, in honor of our 25th anniversary, we're celebrating 25 ways to give back and make an impact throughout the month.
As much as we would love to resume our traditional Commvault Cares month activities of in-person events and celebrations, we must keep the health and safety of our workforce our top priority. Although our Commvault Cares month still looks a bit different than it was in our pre-pandemic world, you better believe that nothing is stopping our Vaulters from making an impact and celebrating together!
I am so thrilled to be participating in my second Commvault Cares month with our incredible community. Our goal is simple – if each vaulter around the globe does one thing special this month in the spirit of Commvault truly caring, we will change lives! In celebration of our 25 years, let's lean in to the 25 ways of caring. Stay tuned as we share more throughout the month!