Commvault GO
University Of Leicester Talks Digital Campuses And Richard III At Commvault GO 2018
The University of Leicester's digital campus initiative is aimed at meeting these demands by allowing students access to the University's IT infrastructure.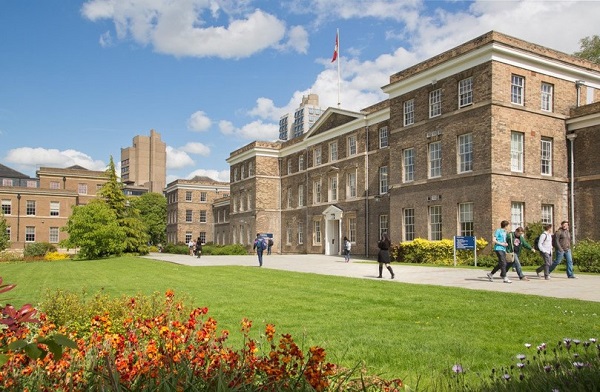 The student of today is far more demanding from an IT perspective than even just three or four years ago. The University of Leicester's digital campus initiative is aimed at meeting these demands by allowing students access to the University's IT infrastructure across the campus, regardless of device or location – it's effectively digital transformation in practice.
Along with this kind of digital transformation, we have also had to consider the implications of May's General Data Protection Regulation (GDPR), too. GDPR has forced organisations or all shapes and sizes to do a good deal of housekeeping regarding data hygiene and usage, and the University of Leicester has been no different.
We have to process, map and secure a large quantity of data on, and from, both staff and transient student bodies, including sensitive data used for research. Only by achieving a flexible, secure infrastructure has it been possible to address these key requirements. In large part, this has been due to the help we have received from Commvault since 2010.
From replication (1.7 petabytes), to corporate backup (250 terabytes), to research data backup (1.5 petabytes), Commvault supports the University of Leicester's data requirements for almost 3.5 petabytes of data, most of which comes directly from our high performance computing environment.
It is, however, the backup of specific research data that represents the biggest area of data growth for the University. This research data ranges from data around astrophysics to economics modeling, to life sciences, chemistry and archaeology – most notably the research project around the "King in the car park," the Richard III archaeological dig in 2016.
We are looking more seriously at cloud, too, and some student facing services are already being run in Azure. Furthermore, we will be looking at backup from the cloud, and we will also be placing a secondary copy of all our critical data into Azure in the near future – all of which is supported by Commvault. In addition to greater cloud developments, we're closely looking at HyperScale as part of a hardware refresh before the end of the year, too.
I was lucky enough to attend this event in Washington last year and I maintain that Commvault GO is the preeminent data-focused event in the world. If your organisation is focused on getting greater value from its data assets, you cannot afford to miss these two days.
This year I will be taking part in the "Healthcare Data Management Panel Discussion" (due to our high level of medical research at the University) on day one at 4 p.m. (CDT), drilling down into how Commvault is continuing to help the University of Leicester to realise its digital transformation goals; and again as part of a breakout session on day two at 3:15 p.m. in theatre one, looking at "The Data Challenges of a Modern Higher-education Establishment."
In my opinion, Commvault GO represents the most valuable two days in the calendar year in terms of learning from the journeys, challenges and experiences of other technology professionals from around the globe. And I, for one, cannot wait to touch down in Nashville on Oct. 9.
Registration is open. Be sure to be a part of the GO experience.
Mark Penny is a Systems Specialist, Infrastructure, at the University of Leicester.