We Are The Women Of Commvault Part II
By Orly Lynn
"There is no limit to the what we, as women, can accomplish." These were the resounding words of former First Lady, Michelle Obama. 
In that spirit, I am reminded that when women are empowered with the same access to opportunities, as that to our male counterparts, we create a ripple effect that goes beyond an individual and ultimately benefits all of humanity. Join us as we continue our celebration of International Women's Day.  Today we highlight three dynamic women whose stories embody passion, drive and the true meaning of success.
Balashree Tummalapalli, Developer, reminds us to break gender stereotypes in encouragement and balance. Being a primary caregiver for a family (in most of the cases), a woman wears multiple hats and spawns multiple threads in her head. The key to achieve is to practice giving 100% in whatever hat you wear. It's not easy, but eventually we can be there. Aim to be a role model for your child and family, without the guilt of working many hours. Acknowledge yourself and be proud of yourself. Speak up and encourage each other. There is nothing wrong talking about your accomplishments in a quorum. It is not a showoff or boasting. We women traditionally have a tendency to be subtle or modest regarding our work. It's time we get out of that mode and be ourselves. Wake up every day and tell yourself "I am awesome" …believe me it works!"
Sudha Narayanan, Developer, states "Like technology, ambition has no gender." Commvault stands behind the contributions of our female employees without sacrificing their work life balance. During my tenure here, Commvault has proved that if I am willing to step up to take on a new challenge or assignment, the organization is dedicated to supporting me. Focusing on a time-consuming project introducing HyperScale in the new Command Center, while raising a family was hard but I was able to contribute due to flexibility in working remotely. With respect to STEM, she says "in order to support the next generation of girls entering tech, we need more women in tech."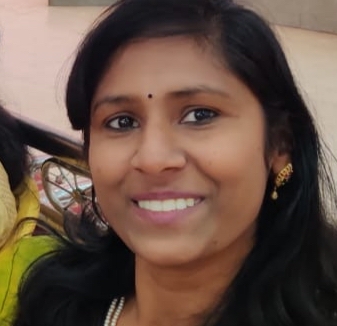 LouLou Healey, Senior Director Americas Marketing, has learned as a Vaulter of Asian descent and a single mom – the necessity of perseverance. "As a manager, I would gladly hire someone who has grit over someone who has a ton of experience. Grit is that fire in your belly that makes one get up and try again, even after you've failed miserably. As a woman Vaulter, it's imperative that you have grit. You must pull yourself up and get back on that horse. You drive your own success or failure. To challenge stereotypes in 2020, remember, never give up."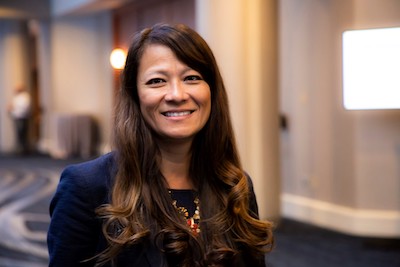 As International Women's Day celebrations come to a culmination, I challenge you to honor the sheros in your life because every day is Women's Day. Acknowledge a woman that makes a difference in your life, business and community. Be a mentor; studies show that 1 out 5 people have a mentor. Lastly, support organizations that back women's causes. Together we are stronger #eachforequal.