Commvault Continues Strong Partnership With AWS
Commvault: An APN Technology Partner for Outposts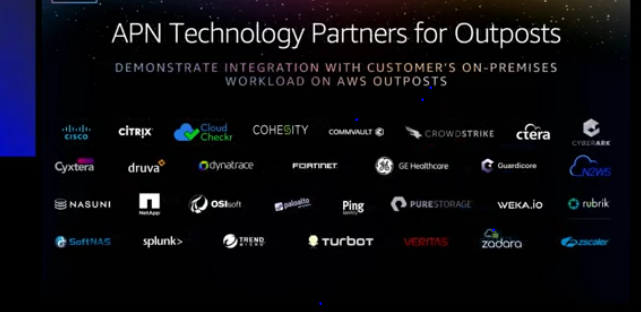 By Karen Falcone
Commvault congratulates the AWS Outposts team on their work to bring cloud management to on-premises environments.
AWS Outposts brings a consistent hybrid cloud experience to customers who, for a variety of reasons, need to keep certain workloads on-premises while managing other workloads in the cloud. We are thrilled to be one of the partners working closely with the AWS Outposts team as they bring this exciting solution to market. We're at re:Invent this week talking with customers about how we can help them leverage the value of both AWS Cloud and AWS Outposts, so be sure to stop by our booth (No. 2413).
Consistent data management and data protection across hybrid cloud
Commvault's data management platform supports both on-premises and in the cloud backup, disaster recovery on demand, and comprehensive data management for compliance, eDiscovery and for gaining insight from your data. This removes complexity and eliminates the need for multiple products to protect and manage data that resides in multiple locations and clouds, while providing a single view to all your data.
Commvault continues to lead the way with comprehensive data management for hybrid cloud
With Commvault, you maintain control of your environments—on-premises and in the cloud—with a single solution and single interface. As AWS continues to innovate in the cloud, our customers will benefit from Commvault's strong partnership with AWS. Protecting and managing data is what we've done for more than 20 years, and it's what we will continue to do into the future.
Learn how Commvault can help you leverage AWS to meet your hybrid cloud requirements. And while you're at re:Invent this week, be sure to come by our booth (No. 2413) to learn more about Commvault's expertise and experience in working with AWS to enhance your hybrid cloud journey. We look forward to talking with you.
Karen Falcone is VP Worldwide Cloud Go to Market, Commvault.