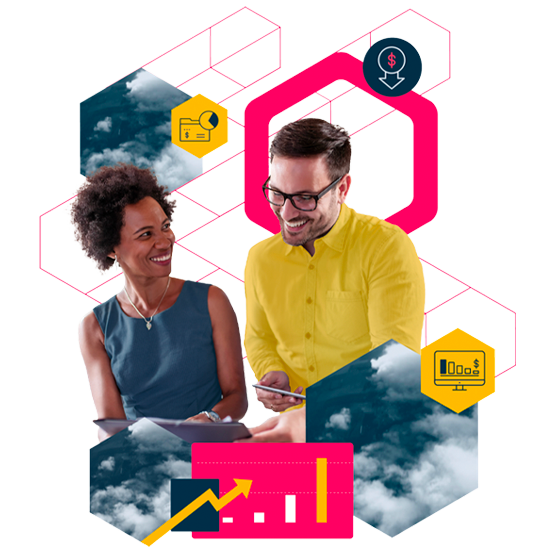 Cut IT Costs with Efficient Data Protection
Save IT budget while improving data availability and increasing IT resiliency. Reduce staff time and effort.
Real cost reduction, time savings, and innovative data protection
85%
reduction in storage costs.1
150%
improvement in restore speed.2
Quick
to support new technologies 3
Saving time and money with comprehensive data protection
Saving IT costs, measuring ROI, and providing great customer service, global agribusiness CHS relies on Commvault data protection to efficiently manage data. CHS saved headcount, reduced costs, and saved time while also being experts in data protection.
Cut IT costs and improve resiliency
Data volumes are increasing, but IT budgets are not. Dispersed data and multiple backup products cause coverage gaps, cost extra money, and waste staff time. It doesn't have to be like this.
Enterprises choose Commvault for best-in-class efficient data management practices to realize significant gain in time, cost, and headcount.
Efficiently managing data is about reducing operating costs while also meeting data protection SLAs. Cost savings can be found in simple areas like integrated deduplication on-premises during a cloud migration, or in the cloud. IT budgets can also find efficiency in more complex initiatives, like cloud storage autoscaling, saving effort when workloads are ready to move to lower cost cloud services.
Each time-saving measure can free up IT staff for more strategic projects. Other IT projects can benefit from the money saved through smarter data management practices.
"We've had a reduction of around 60% in dedicated storage costs and improved service response times around 70%."

– Acens, a Telefonica company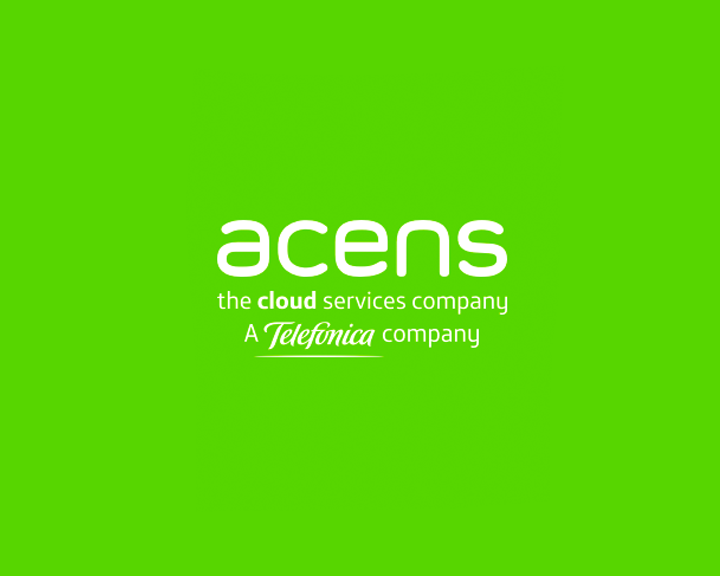 Eliminate data silos across complex environments
Complex enterprise environments introduce risk when there are data silos – pockets of data not well managed. The enterprise approach to data management has to become more efficient.
This unmanaged data introduces a business integrity gap.
The business integrity gap is where the organization's data environment is today and where the data environments should be in order for the organization to thrive, accelerate, and digitally transform.
Commvault solves the business integrity gap with the Intelligent Data Services Platform. A flexible, forward-looking architecture for comprehensive and secure data management, the Intelligent Data Services Platform helps enterprises thrive, accelerate, and digitally transform.

Learn more about Intelligent Data Services.
How to save money on data protection
Enterprises want and need faster, more efficient data protection across a growing number of cloud, edge, and on-premises storage locations. Commvault has proven money-saving solutions.
With innovation, scale, and automation, Commvault has repeatedly proven that organizations of all sizes can efficiently manage data – saving money, time, and effort.
Balance your IT budget with Commvault data management – without compromising on data protection coverage.
Commvault gives organizations the scale and agility they need to manage their data growth while containing their cost. Best of all, Commvault customers have peace of mind that data is protected and recoverable – at scale and without hidden costs.
Spark New Zealand
Telecommunication and digital services firm sees efficiency
$2.5 million (NZD) in projected OPEX savings over three years
Large data volumes moved in 4 hours versus 1.5 days
Removed 30 work hours from each weekly backup
Woodward, Inc.
US aeronautical manufacturer speeds data management
Saves 10 hours each week in administrative work
70%+ data reduction with deduplication and faster restores
Cut SQL backup times from > 24 hours to 15 minutes
La Redoute UK
Fashion and home retailer reduces staff workload
£20,000 per year saved in data protection licensing
12-24 hours saved every week
Managed by 1 backup staffer, letting 4 other staff focus on other projects
How Commvault data management cuts IT costs
---
Why other products don't compare
---
Purchases of appliances or extra storage capacity adding more cost and IT operations time.
---
Multiple products, multiple licenses, multiple headaches. Point products that cover just one workload or storage – SaaS or email or cloud – increase expenses and complexity.
---
Slow to introduce new critical technologies and use cases, point products restrict busy IT teams.
Save time on data protection
IT teams need to spend less time keeping the lights on and more time supporting new technology initiatives.
Data silos, inefficiently tiered storage capacity, and repetitive operational tasks all add risk, increase costs, and consume IT staff time.
From faster backups at scale to rapid recovery of data, Commvault customers are able to save time on data protection. Speed is important. Recovering an entire data center or a single file, Commvault makes overall data management faster, simpler, and more efficient.
Reduce IT workload with data protection innovation
Choose innovation over tedious work. Commvault data management eliminates manual tasks like maintaining enterprise SLAs in disparate systems, writing scripts to move workloads to the cloud, or hunting for data across silos.
Commvault innovation continually delivers effort-saving features and support for the latest technologies. With Commvault, enterprises customers confidently automate and streamline data management, saving weeks of work and 2-3 full-time equivalents of staff.
Enterprises who use Commvault see results:
Unmatched breadth of coverages across on-premises, hybrid and cloud
Consistent SLAs across workload types, regardless of location, saving time and effort
Clear, accessible reports to show the data protection environment
Scalable coverage as new technologies come online
Faster RTO and RPO
Reliable, proven backup
Enterprises find efficiency, more time for IT teams to focus on business initiatives, and extra budget to reinvest in strategic projects.
Supported Technologies
Commvault innovation supports the technologies you need today and what's in your future.
Eliminate backup products for cost savings
Older backup products may hold back enterprise goals and increase costs. Commvault data management helps you eliminate backup products to find efficiency and cost savings.
Customers using other vendors encounter high costs due to the need for multiple tools, products that have complexity and are not necessarily well integrated. This lack of alignment restricts scalability and creates silos that decrease visibility to the data – reducing IT productivity and increasing overall risk.
Challenges of traditional backup
---
Additional cloud gateways to transfer data to the cloud
External appliances for cloud deduplication
An entirely different product for SaaS backup
Additional backup products for specific locations
---
Multiple interfaces
Limitations in cloud coverage
Multiple products
Gaps in coverage for critical SaaS applications
---
Coverage gaps for enterprise SaaS
Limited or no support for DBaaS
Limited or no support for containers
Commvault supports the technologies you need today – and the strategic technology goals in your future. With flexible delivery options – including SaaS – Commvault data management gives today's enterprises options for comprehensive coverage and unmatched efficiency.
Find cloud cost savings
How to Find Cost Efficiency with Streamlined Data Protection

Need to lower cost, save staff hours, and meet SLAs? Discover how modern data protection practices can streamline data protection coverage, lower cloud compute and storage costs, and reduce IT time and effort.

How to Manage Cloud Data at Scale

Our solution seamlessly manages data with native integration into the top public clouds like Microsoft Azure and Amazon AWS.

10 times a Magic Quadrant Leader

With Commvault, there is no cloud gateway, no long-running infrastructure fee – just flexible, secure, seamless data management.
References — 1 UConn Health reduces storage costs by up to 85% and realizes hybrid cloud goals — 2 Tempo controls costs and lowers RTO with automated data protection, efficient retention, and speedy recovery — 3 University of Canberra saves A$135,000 by eliminating tapes with AWS and Commvault — 4 Acens: Centralized management and state-of-the-art data protection for business environments with Commvault