Commvault
Distributed Storage
Stop the infrastructure and data fragmentation. Software-defined distributed storage provides a single, scalable storage solution for all your workloads, wherever they live.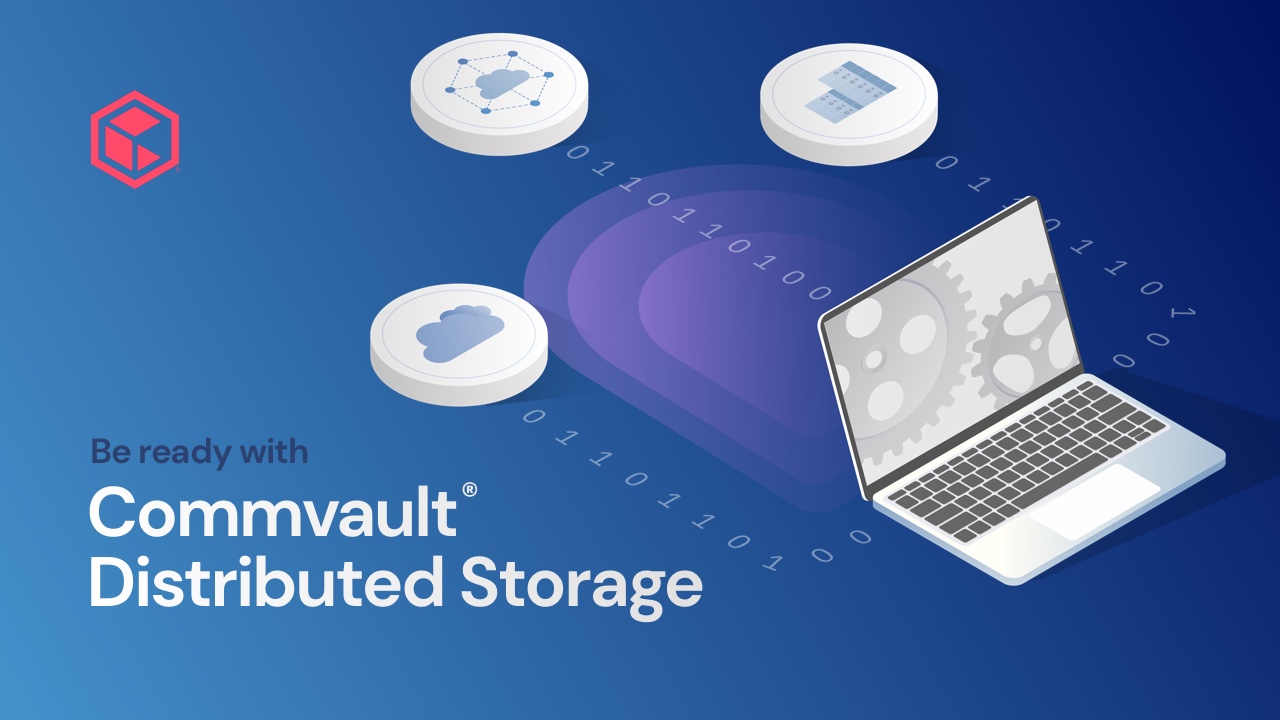 One storage solution for your environment
Infrastructure on your terms. That is Commvault Distributed Storage. Tailor your storage environment to your applications using cloud-native, software-defined, scale-out distributed storage. The distributed architecture writes data simultaneously across multiple locations, from on-premises datacenters to the cloud. This enables native multi-site resiliency, improved application portability, and enhanced data sovereignty and compliance.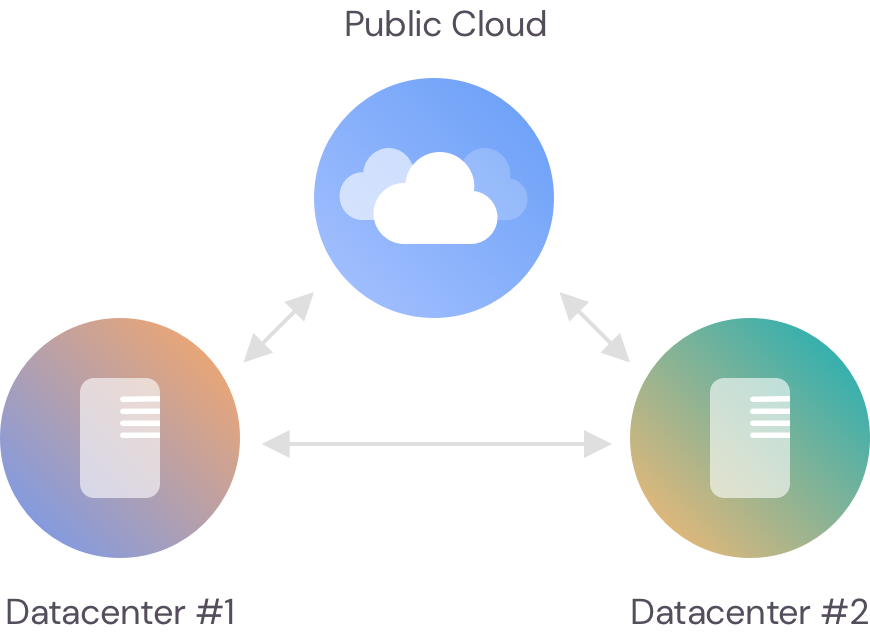 Distributed writes storage
3-site HA cluster
Active-active cluster across all 3 locations
If site fails, apps seamlessly migrate to remaining site
All I/O operations continue without any interruption
No downtime from storage
---
Built on industry-standard servers, Commvault Distributed Storage provides the multi-protocol support you require across block, file, and object storage with native application, hypervisor, container, and cloud integration to consolidate your storage siloes. This reduces data fragmentation, simplifies operations, and lowers costs.
Predictable
Enable predictable performance, scale, and costs using scale-out
Support non-disruptive upgrades
Deliver automated and dynamic storage provisioning
Resilient
Synchronize data across sites as it's written, from on-prem to cloud
Provide fault tolerance against an infrastructure failure from a disk to a node to a site
Improve DR in the event of an on-prem or public cloud outage
Simple
Manage block, file, and object storage with a single solution
Run on industry standard servers
Configure and track storage using Commvault Command Center
Commvault Intelligent Data Services
Commvault Distributed Storage is part of Commvault's Intelligent Data Services Platform that enables organizations to proactively simplify and manage the complexity of enterprise data.
Cloud native containers storage
Containers help accelerate application modernization. Commvault's cloud native, software-defined, distributed storage provides programmable storage that allows DevOps to use next generation storage building blocks for containerized applications, regardless of where the applications live across your hybrid multi-cloud environment.
Private and hybrid cloud virtualization storage
Most enterprises have a mix of on-premises infrastructure and public cloud(s). This requires supporting multiple applications and hypervisors to move VMs from on-premises to the cloud. You also want to speed up provisioning to simplify managing VMs throughout their lifecycle. Commvault software-defined distributed storage provides VM storage throughout the entire VM lifecycle across hypervisors and decreases time spent provisioning storage by 75% vs. legacy solutions.
Learn more about private cloud storage
Pittsburg State University increases resiliency and survivability with Commvault
LKAB gains flexibility and savings with Commvault Distributed Storage
Commvault Distributed Storage is integrated into Commvault Command Center
Native integration with Commvault Command Center means you can unify storage and data management using a single pane of glass. Simply navigate to the 'Distributed Storage' option in the 'Storage' drop down menu from the main page. From here you can easily configure and track your storage, whether it's for copy data management or using distributed storage as a disaster recovery target.
Modern storage infrastructure with lower costs
Software-defined distributed storage provides a more predictable infrastructure that helps simplify your environment while lowering your storage costs.
Industry-standard x86 servers save customers more than 60% on storage costs versus proprietary storage
Scale-out provides predictable costs versus over buying capacity upfront with traditional scale-up solutions
Deduplication, compression and erasure coding optimize storage efficiency
Block, file and object storage support consolidate your storage infrastructure, enable pay-as-you-grow scaling and eliminate data silos
Distributed storage designed for hybrid cloud
Distributed storage provides a unique disaster recovery policy for your applications. A highly available storage cluster that spans multiple data centers or clouds simplifies your adoption of a truly hybrid cloud. Deploy software on-premises and in public clouds to create an implicitly hybrid storage system.
Replicate up to six copies of
data across sites
Logically manage any number of
locations as a single storage system
Integrate public clouds like AWS,
Azure and Google Cloud Platform
Support active/active stretched
clusters
Failover automatically to ensure
your applications are up 24×7