HPE Discover
Your business is transforming, even as you read this. Your data is growing faster than ever before, and increasingly it's coming from outside your data center. Commvault is teaming up with HPE to ensure that you can keep up with your evolving data landscape. From edge to core to cloud, we're enabling our customers with intelligent data services that protect, manage, and provide valuable business insights from their data wherever it resides. HPE + Commvault combining their industry-leading experience to solve customers' data challenges together: it's a little something we like to call hybrid cloud nirvana.
June 22-24
Free advice
Talk to an expert about joint solutions from HPE and Commvault that solve modern data protection challenges AND be entered to win a Nintendo Switch, among other prizes? There has to be a catch, right?
(There is no catch.)

Free Learning
Check out our Breakout Session to learn how HPE and Commvault are partnering together to help you accelerate your digital transformation. You'll also be entered to win some of our great summer-themed prizes like Yeti Rambler® mugs or Coleman® party grills.
Free Art Show
Well, we think Don Foster's whiteboarding qualifies as art. Watch as Don walks you through Commvault HyperScale™ X, our revolutionary new scale-out data protection platform. You'll also be entered to win more of our great prizes after viewing.
Check out our terms and conditions for the giveaways
Sessions

Realize Your Business of Tomorrow – Today – With Intelligent Data Services by Commvault and HPE
Learn how Commvault and HPE help you realize your business of tomorrow – today – by delivering intelligent data services with deep integration into HPE technology. Transform your business by accelerating cloud adoption, enhancing agility with HPE GreenLake, and scale-out capability to protect modern workloads like containers and cloud-native apps.
Speakers: Jeff Carlat, Director of Strategic Alliances, Commvault and Alexander Coombes, Solution Director, Commvault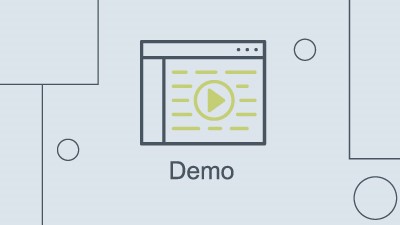 Virtual Whiteboard: Commvault HyperScale™ X for simple, scalable, modern data protection
Join us for a virtual whiteboarding session introducing the Commvault HyperScale™ X platform for data protection. You'll learn about the ease of deployment and simplified management that accelerate your hybrid cloud adoption, as well as the innovative distributed scale-out file system that provides unmatched scalability, security, and resilience.
Speakers: Don Foster, VP, Global Sales Engineering, Commvault
Resources
Schedule a meeting with us