Find Commvault at KubeCon
Commvault is the ultimate solution for containers, offering:
Enterprise-grade software-defined storage to accelerate your application development
Protection and recovery for your K8s and non-K8s applications
Easy migration of your stateful applications for cluster consolidation and upgrades
Plus, now announcing Metallic BaaS for Kubernetes, offering:
Enterprise-grade, cloud-native K8s protection with simple SaaS delivery
Support for all CNCF-certified K8s distributions
Metallic VM & Kubernetes Backup includes free K8s backups for the life of your subscription, with purchase of VM protection
Why is Kubernetes abbreviated to "K8s"? Find out that and more in this video
Free advice
Free expert advice on protecting and managing containers across datacenters and clouds – AND a Yeti tumbler? You're not dreaming – but if you were, it would be an awesome dream.
Free Kubernetes protection
Protect your virtual machines with our award-winning BaaS, and get Kubernetes protection for free.
Free stuff
This virtual event needs some IRL swag. Register for a session and get a t-shirt! You know the ones you have been wearing since March are looking a little…….well……….sad. Get a free one!
Sessions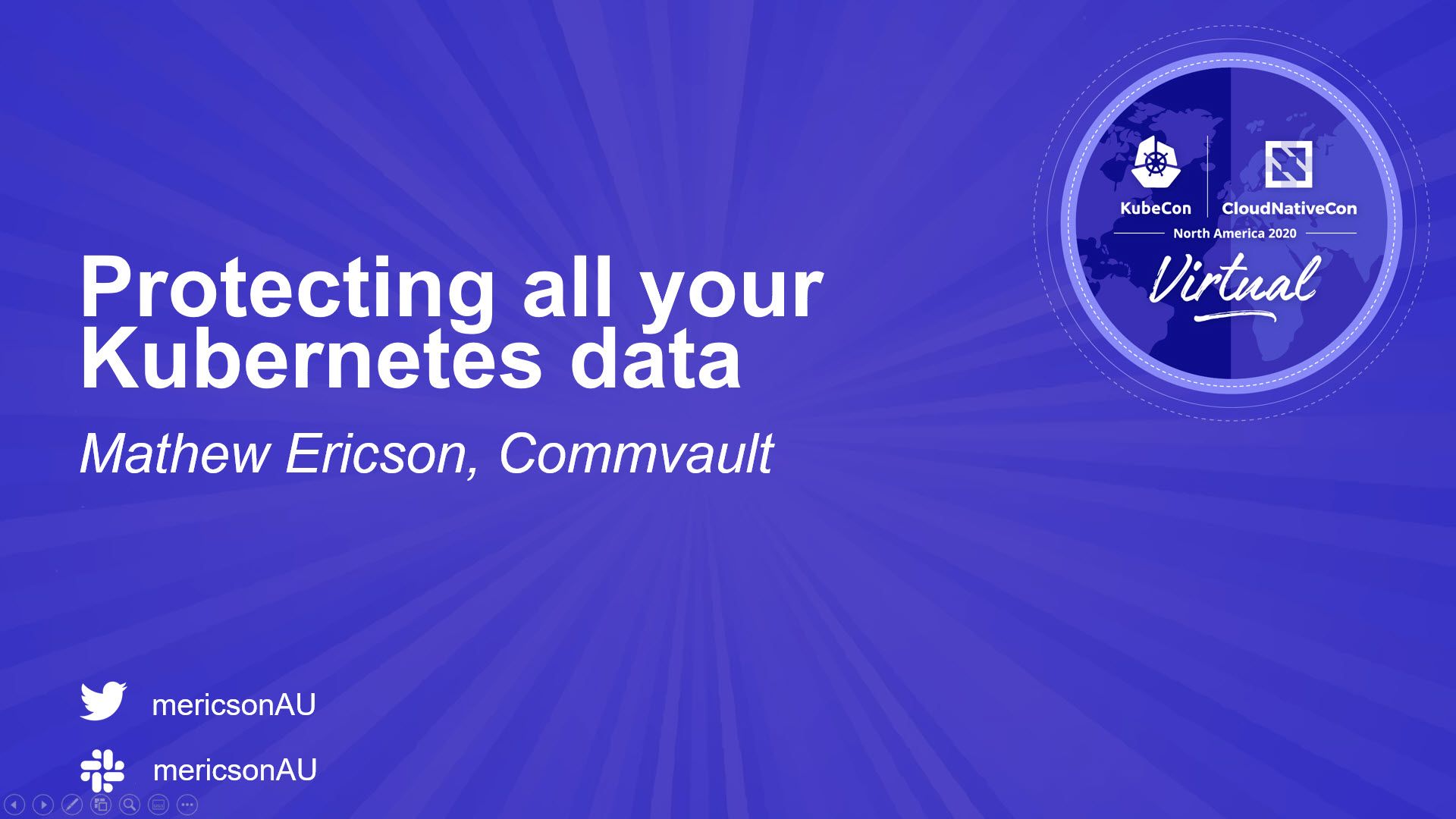 Protecting all your Kubernetes data
There are two approaches for protecting your K8s applications – data-centric and application-centric. Which one is better? It depends…but you knew we were going to say that. Learn about the benefits of both approaches in this video.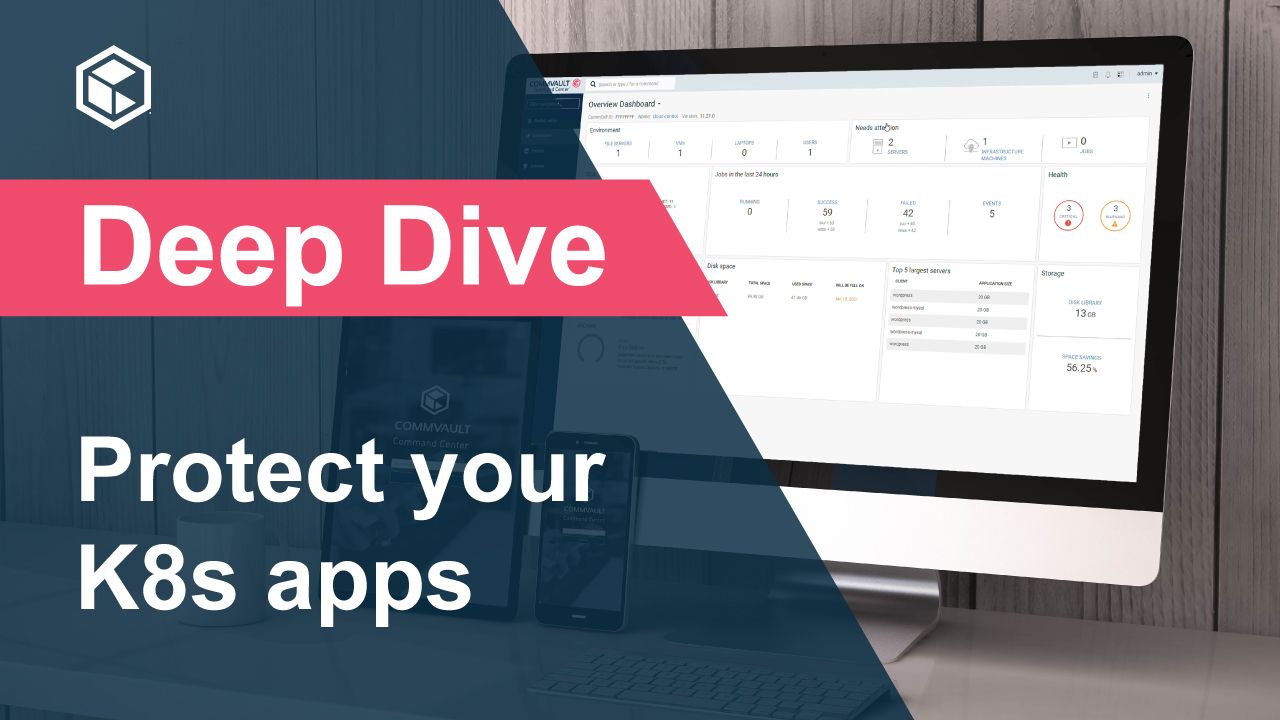 Commvault protect all your Kubernetes data
Protecting your K8s (and non K8s) data just got a lot easier. In this demonstration, discover how simple it is to protect an on-premises K8s application and migrate it to Google Kubernetes Engine (GKE) using the Commvault Command Center™. It's all enabled via self-service access and you can automate recovery via cloud-native integration with K8s and CSI.
Resources
Schedule a meeting with us