Exclusive Data Protection Trainings Are Only At Commvault GO
By Penny Gralewski and Helen Tosh
The data protection training you need is at Commvault GO. Whether you are just starting out in a data protection career or an advanced power user, there is an education course for everyone at the premier data readiness event.
Best of all, data protection training courses at Commvault GO are priced with a special 20 percent discount off of the usual course cost. You can also save on travel and expenses by combining training with your participation at Commvault GO.
Whether your focus is speeding your data protection projects or advancing your career, there is something for everyone at Commvault GO.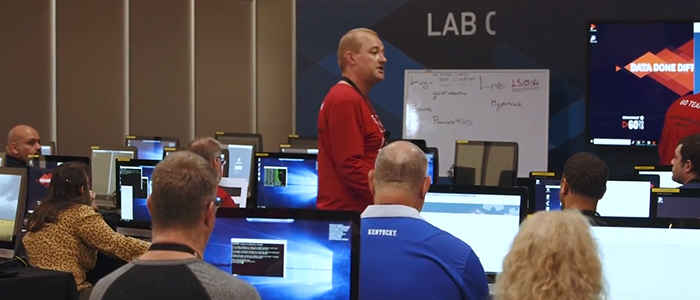 Data protection training courses – beginner to advanced
Take advantage of a single location for our most popular data protection training courses at the premier data readiness conference. From beginner to advanced, there are courses for you.
Commvault Basic Admin: Learn essential skills for installing and configuring Commvault® software to protect data in virtual and physical infrastructures. This two-day session provides the basic information needed to administer your Commvault environment including CommServe® server configuration, MediaAgent design, agent deployment, storage configuration and data security.
Workflow Fundamentals: Understand common workflow activities, user interactions, data flow and variables, using QCommands, error checking and using XML input files. Learn how to construct basic workflows to control and validate job activities, modify client entity settings and log events in the event viewer and through email.
Commvault Command Center™: New to Commvault or considering a purchase? Explore the new Commvault Command Center – your single dashboard to manage data movement. Learn how to manage backup, auxiliary copy, restore and reporting using the new Commvault Command Center. Achieve a core understanding of the Commvault data and information management system.
Upgrade 2020 Certification Exam Prep: Reinforce and expand your deepest level of knowledge about advanced enterprise architecture, complex troubleshooting and comprehensive management of day-to-day data protection tasks. Focus on advanced Commvault software support for virtualization, deduplication, snapshot management, backup/archiving, retention, application protection and Commvault HyperScale™ technology. Sample questions from the actual 2020 Master Certification upgrade exam will be used to review, illustrate and clarify each of the key subject areas. Upgrade Exam is included.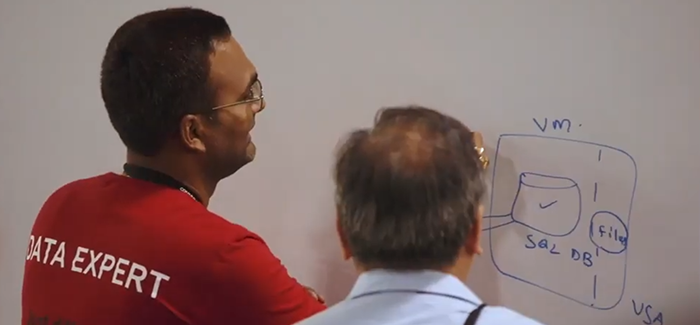 Exclusive data protection training – only at Commvault GO
Enterprise IT leaders asked, Commvault Education teams delivered. This year, Commvault GO will feature a few exclusive training courses. These one-time only events can help advance your career and solve some of your biggest data challenges.
Virtual Machine Replication – A Live Sync Deep Dive: Take a technical deep dive into virtual machine replication leveraging Commvault® Live Sync. Learn to manage more demanding SLAs for disaster recovery of virtual workloads, including multiple tiers of virtual machine replication so that workloads receive the disaster recovery times required – whether that is hours or minutes. Learn traditional Live Sync, Live Sync direct and Live Sync IO. Learn virtual machine replication across datacenters (VMware® V-sphere /Microsoft Hyper-V®), on-premises replication to the cloud (VMware streamed to Amazon® Web Services (AWS) or Microsoft Azure®) and in-cloud virtual machine replication. Explore failover, failback, reverse replication and undo failover with practical application during hands-on labs.
Troubleshooting Like a Pro: Take your Commvault® software troubleshooting knowledge to the next level. Learn directly from Commvault support engineers to gain a deeper understanding of core CommCell® components, processes and logging. Learn the troubleshooting methodologies used by Commvault support engineers to quickly identify, troubleshoot and resolve issues that may arise during the day-to-day operation of an enterprise data protection environment. Understand and identify performance bottlenecks that may be impacting your Commvault software operations. Learn how to use advanced reporting, alerting and log analysis features to automate the monitoring of core functions and drive optimal operation.
Data protection certification training and testing
Save money when you combine pre-conference training and your Commvault GO registration fee.
You can earn either the Certified Commvault master or Certified Commvault engineer status at Commvault GO. What a great badge to add to your LinkedIn profile, email signature and resume!
Advanced Infrastructure Design: Gain a deeper understanding of Commvault software CommCell® design, storage configuration and application protection in a virtual infrastructure. Earns the Commvault Certified Engineer certification.
Commvault Master Workshop: Through deep level discussions, learn how current and emerging technologies are managed by Commvault software. Learn design strategies and best practices. Earns the Commvault Certified Master certification.
Join Commvault GO for data protection education
Hands-on training, dynamic expert sessions and interactive learning opportunities. Commvault GO helps you secure the knowledge, tools, support, practice and confidence to be More than Ready.
Bring yourself, bring your team. Commvault GO is a huge in-person opportunity to learn the latest in data readiness. Join the pre-conference training sessions, then learn from other IT teams, services partners, cloud and storage leaders, industry analysts, data experts and inspiring speakers.
Join us at Commvault GO. Be More than Ready.
Learn more about Commvault GO training sessions and find full registration details.
Can't make it go Commvault GO? Explore the regular on-site and virtual education training for Commvault customers.