Distributed storage platform
The Hedvig® platform is the only software-defined storage solution with true distributed systems DNA, unconstrained by traditional thinking and existing architectures that can't keep pace with scale-out applications and the velocity of change in today's business.
One view to rule the cloud
Webscale made simple
Hedvig provides a single pane of glass that streamlines management of data across multiple datacenters and clouds. With Hedvig you can cut storage costs by 60 percent or more while accelerating your cloud transformation. Eliminate storage silos for the primary and secondary storage needs across virtualized, containerized, and bare-metal infrastructures.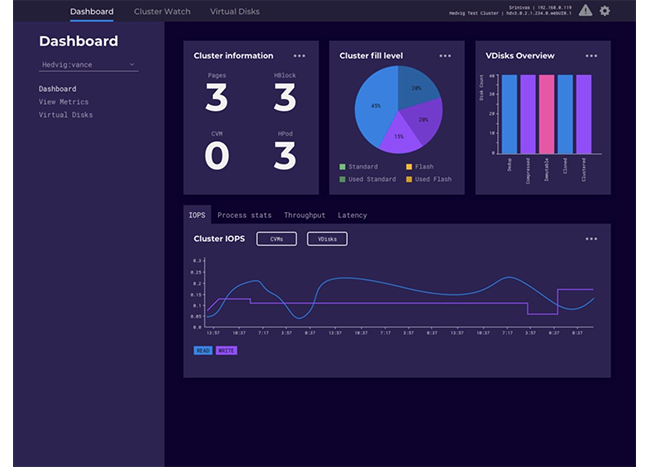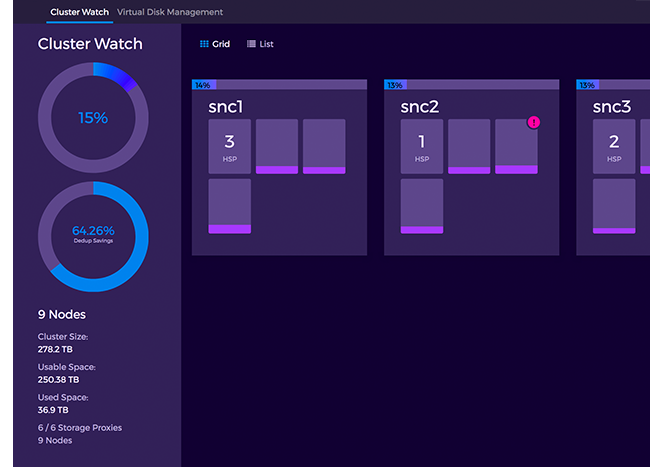 Hybrid cloud
Most enterprises have a mix of on-premises infrastructure and public cloud(s) to store and manage all their data. It is time to consolidate and virtualize resources across data centers and public clouds. Get this today with Hedvig's distributed storage platform.
Containers and microservices
Every year organizations are producing more data than they were before. Many turn to data storage containers like Docker, Kubernetes, Red Hat, D2IQ and more. With Hedvig, you can control all of your data with container-aware enterprise grade persistent storage.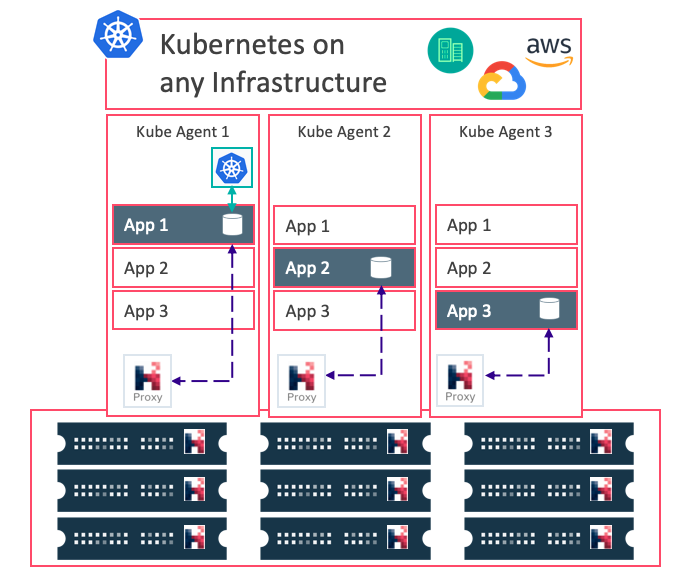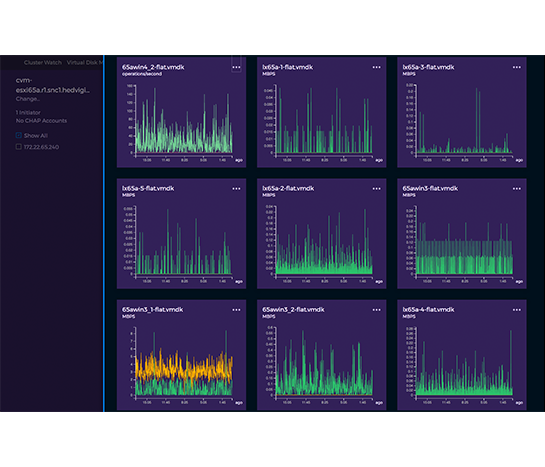 Backup and archive
If you haven't yet consolidated with Commvault, managing your backups means multiple vendors, overlapping costs and mind-numbing headaches. With Commvault and Hedvig, you can melt those headaches away.
Any workload. Any infrastructure. Any cloud.
The Hedvig Distributed Storage Platform is a modern storage solution for any enterprise compute environment running at any scale. With infinite scalability, complete protocol consolidation and the ability to span multiple sites and clouds, it is the most advanced and future proof data management solution available today.