Join The Commvault Data Alliance!
Save the galaxy (and your data) from the evil Legacy Empire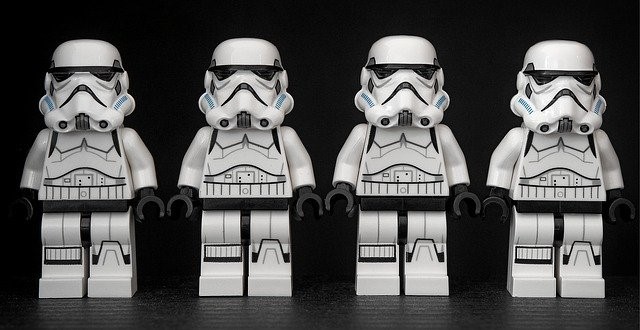 By Matt Tyrer
Seriously, some of these old approaches (even by newer players) just make baby Yoda sad.
A general lack of innovation is at the heart of the evil Legacy Empire. Its approach has typically been to just throw bigger Death Stars at the problem and hope it can still rule your data Galaxy.
This just doesn't work.
I don't care how much more compute or storage you add into your box, it won't help you with your hybrid/multi-cloud or container strategy. The Empire wasn't designed to accommodate change – it was built to be inflexible and to dictate how things should be done and not really care about how you want to manage your IT.
This is where Commvault can help save your data, the Ewoks and get you to the Toshi station on time. In stark contrast to the Legacy Empire, the Commvault Data Alliance thrives on innovation. One does not simply stay a consistent leader in the Gartner Magic Quadrant or the Forrester Wave by being idle. With so much change in the industry, innovation has never been more necessary.
Commvault prides itself on anticipating and delivering on the needs of our customers. Whether you're working with native cloud applications, developing your compliance strategy, or dipping your toes into Kubernetes, the Commvault solution has you covered.
Commvault can address your data needs of yesterday, today and those workloads of tomorrow. You have the peace of mind that regardless of where in the Galaxy your data goes, Commvault can get you there at lightspeed. Flexibility, agility and innovation – three pillars to build your IT strategy upon.
Every Alliance relies on the strength of their partners to help save the data together and Commvault's partner ecosystem is stronger (and bigger) than ever. Looking to the cloud we have long time alliances with Microsoft, AWS and Google, as well as a host of other cloud storage providers.
On the storage and infrastructure side we not only provide our own solutions through the recent Hedvig acquisition but have strong partnerships and deep integrations with the likes of Cisco, NetApp, Fujitsu, HPE, Hitachi and many others. No matter what direction you go in the data center and beyond this Data Alliance will support you.
#BeReady to take on the Legacy Empire with the #NewCommvault.
And remember…..
The Force will be with you – always.