By Don Foster
It's amazing what we take for granted. But, when something is removed, something you have lived with for your whole life — even for just a very short time — the impact can be massive. Being ready for the unexpected takes foresight, planning and a little luck. Just recently, the electric company PG&E made an unprecedented move: to shut off power to nearly 800,000 customers due to high winds and fire damage in the hope to reduce the spread of the California wildfires. The impact of this "planned disaster" was enormous. Sure, there might have been people who were upset because they couldn't charge their cell phones or Teslas – but this move created real humanitarian issues that put thousands at risk.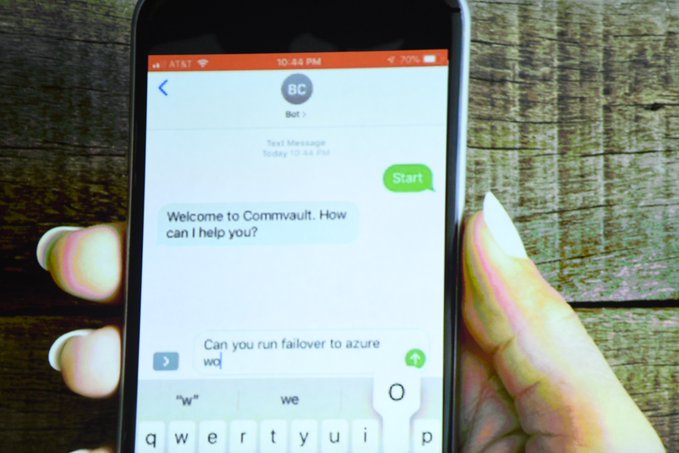 The impact was beyond loss of economic activity. Businesses couldn't open, schools were closed, perishable food went bad, and people with medical dependencies were unable to plug in life sustaining equipment. These things usually happen after disaster strikes; in this case, these ramifications were the result of preventing a disaster…it seems ironic.
Luckily, many datacenters have backup plans for electricity, generators and battery backups. But what happens when the battery runs out and the diesel fuel is gone? How do you keep the lights on for your data, and ultimately your business?
Disaster preparedness and mitigation is a game of probability. How much time, effort and resources should be invested for an uncertain event is never an easy decision.
Are you prepared – or ready- to move data out of harm's way; even when the power isn't on?
Commvault has the technology automation to synchronize and failover workloads from any environment — be it physical, virtual or on the cloud to another location. Imagine what this could have meant for PG&E situation. Keeping your workloads synchronized to cloud regions in the east coast removes your data from the path of the California power shutdown. Talk about being ready and realizing the promise of the cloud! There is just one more thing…what if the power outage WASN'T planned?
Imagine sitting in your office with no electricity, no Wi-Fi. Would you be ready to respond? Part of the way Commvault ensures our customers are ready is by providing resourceful ways to interact with our data platform, making an on-demand experience, regardless of the situation. I just showed 2000 guests at Commvault GO how we can use SMS to interact and manage data assets. I even kicked off a DR workflow to the cloud from a simple text message.
That's what I call being ready. No Wi-Fi, no power. Data available and accessible. It's just one example of how Commvault is More than Ready to offer innovative solutions to help our customers overcome the challenges of the new realities we face.