Reaching BRAND New Heights at Commvault GO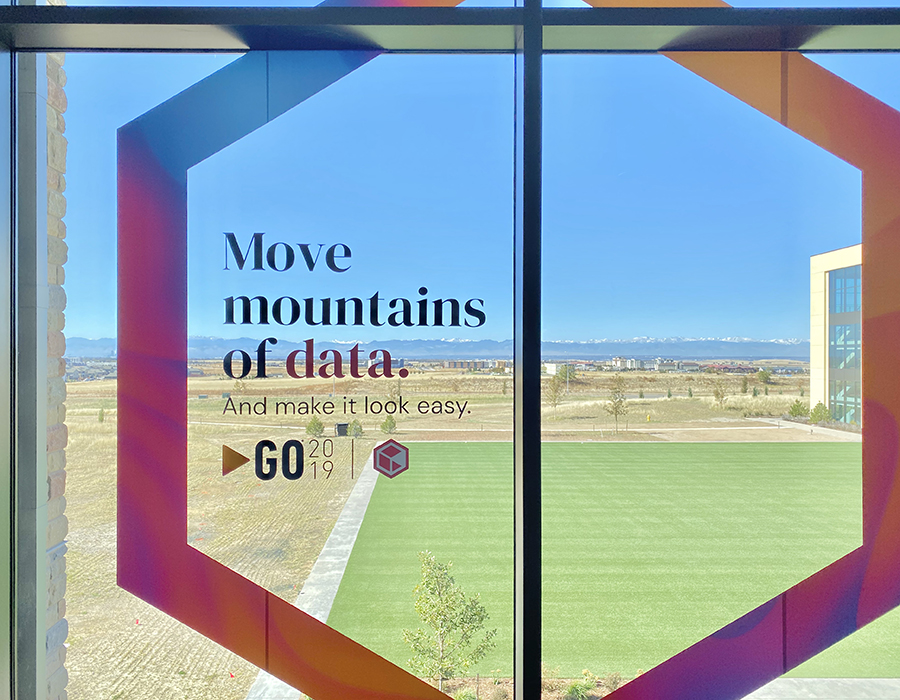 Chris Powell
The Rocky Mountains weren't the only significant peaks seen at Commvault GO last month. Want to talk about a spectacular summit? Then let's talk about Commvault's brand relaunch.
We started our ascent more than six months ago. We knew we had to break away and tell our story in a way that represented who we are, while respecting our history and reflecting our future direction. We had to find ways to disseminate our message in order to target new audiences and influencers. In short: we needed our brand to support the company we are becoming.
Our fundamentals were good, but much like when someone begins a personal metamorphosis, we started our journey by taking a long, hard look at our brand.
So, what did we see?
A brand is always evolving. While we took the company's brand to new heights five years ago, we knew we had to make it better represent the company we see today. Our tone of voice didn't match Commvault's new direction and innovative solutions. In addition, we needed to ensure new product lines such as Hedvig and Metallic, and the re-imagining of Commvault Activate, fit into our new brand system.
So just like getting a new haircut, changing your eating habits or trying a new activity, we gave our brand a makeover – and people are noticing. As Christophe Betrand of ESG said in his recent Commvault GO blog: "Commvault is not changing, it has already changed. The company is actively morphing into its next phase of evolution, which will come with some adjustments to its go to market."
We worked as a company to change our story and our point of view. Adding on to this, we employed a warmer color palette, a more conversational tone, and engaging new social media channels and influencers; we are building a brand message and visual identity to match the future of our company. Changing our image isn't just a marketing exercise – it's a company-wide effort that extends to our partner environment as well. Shifting perceptions doesn't happen overnight – and you need trusted communications channels to deliver the message the way you want it to be heard. Partner engagement was essential to a successful brand relaunch.
Fortunately, our efforts were well-received by partners at Commvault GO. As Andrew Cochrane, solutions architect at Softcat, said in Computer Weekly article, "[The new vision has] definitely given the brand a lot more life; it seems a lot more focused than what it was before."
The work isn't done. As Commvault evolves, so will our brand. We will continue to find new ways to engage with our customers, partners and prospects. New social media channels are constantly being invented, and we will find the right ones to match our story and audiences.
We're just getting started on our transformation – and we're looking good while we're doing it. Keep following the #NewCommvault to find out our latest news and views.