5 important questions to ask before you renew your existing backup software
Assess your options before making this critical decision
As your environment changes to meet rapid data growth and employs more modern infrastructure, it's likely that your current backup system is starting to lag. It can't keep pace, creating gaps in your backup and recovery strategy that could mean costly risk and downtime. Can you afford to renew your existing backup software maintenance contract and suffer through these mounting challenges, or is it time to move to a new solution?
It's a big decision with myriad variables to consider, from financial implications to the increasing demands of your environment. At the end of the day, you need to know that the benefits of a new solution will outweigh the cost and effort of switching.
To ensure that you make the best choice, assess your options based on these five questions. Study them carefully to guarantee that you are prepared with the backup solution your environment will need over the life of your new contract.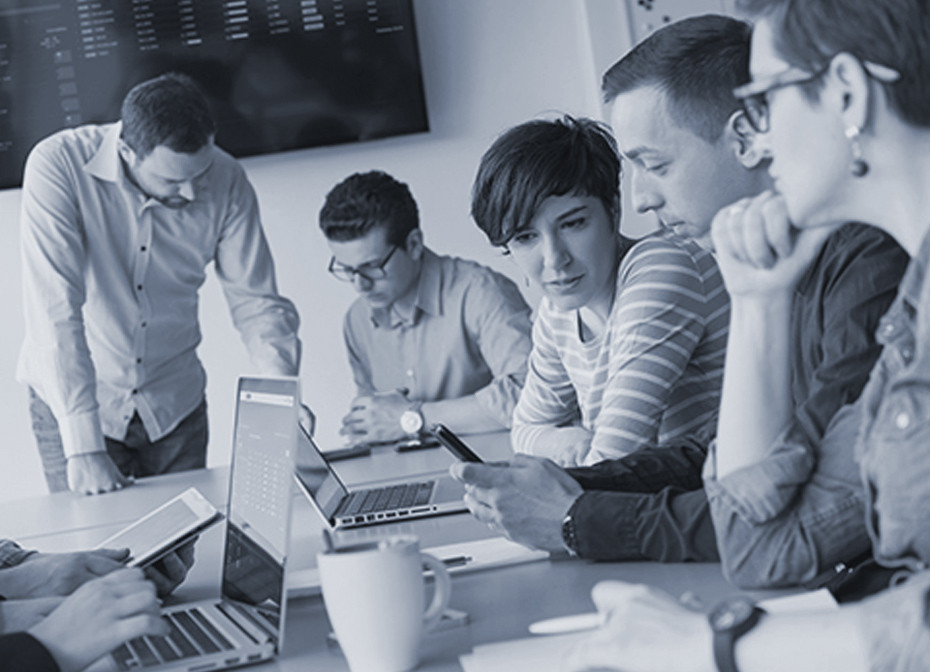 It's a common option to simply re-sign with your traditional backup solution provider, especially if you don't think the benefits of changing are particularly obvious. However, as your applications and data sets grow, backup point products can multiply, adding management complexity that is difficult to support. Further, increasingly hybrid environments require a more modern approach to backup and recovery to improve availability and deliver predictable, scalable performance while lowering overall data protection costs.
If these considerations apply to your environment, it may be wise to reconsider your backup options. In fact, Gartner predicts that by 2021, 50% of organizations will augment or replace their current backup application with another solution, compared to what they deployed at the beginning of 2017. Maintaining the status quo will not serve you or your organization in the long run.
By taking a structured approach and assessing your responses to a few key questions, you can quickly identify the key considerations you need to evaluate to make a smart and informed decision about your backup and recovery software solution. Evaluate the current state of your backup software and see how new technology developments merit changing from your existing solution. Pose these questions to the backup software vendors you are currently using as well as those you are considering to best understand their ability to meet your future needs. The answers they provide may surprise you!
First question: is it simple to use?
Look for solutions that offer easy deployment options, an intuitive user interface and automated policies. From initial purchase to the ongoing management and support, backup and recovery software should simplify your processes, not add more complexity.
Ask these questions:
Does the solution offer a dashboard-driven interface to give you and your team the ability to quickly identify, access, manage and protect data across your entire environment, regardless of its location, application or storage type?
Does it support simplified management including options for policy- based automation, such as the ability to automatically schedule jobs based on service levels for defined thresholds in addition to points in time?
Can the solution easily manage and migrate data to, from, and within the cloud, as well as between clouds with native capabilities that don't require gateways or other third-party products?
One way to embed simplicity into your backup and recovery is to consider scale-out technology, including a scale-out backup appliance. The best scale-out solutions allow you to purchase only what you need, when you need it, with the ability to simply add capacity as you grow versus having to estimate future needs and requirements which often force the purchase of excess capacity up front. Plus, advanced scale-out backup appliances can be up and running in less than 30 minutes.
Second question: can I manage all of our company data with this solution?
Managing multiple backup and recovery point products for disparate data silos is a time and resource drain. Even more, it means that unified access to your data for governance, eDiscovery or critical digital transformation processes isn't possible. Search functions either need to be performed separately and integrated afterwards or performed on limited stores of your data.
What might you miss?
Can it backup everywhere, wherever data exists?
Can it restore data, fast, to anywhere it's needed?
Will it protect your entire physical, virtual, hyper-converged and cloud environment with full search and recovery access using a common management console?
Can you use it to apply consistent policies across all of your data while segmenting data sets for storage in the infrastructure that best meets their value to your organization?
Third question: does it provide the functionality I need today, and tomorrow?
Technology, and business requirements, change fast! Your data protection needs today won't likely be the same in three years from now. Just think of all the new workloads and applications you've adopted in the past three years or how your infrastructure has changed through hyperconvergence or cloud adoption.
While it can be hard to predict what your environment may need in the coming years, you can opt to select a backup and recovery solution that stays one step ahead.
As you anticipate changes in your infrastructure and application environment, ask these questions:
Is the solution truly technology agnostic? Will it support complex heterogeneous and hybrid environments?
Does it offer industry-leading integration with hundreds of storage arrays, storage platforms and cloud storage options?
Specifically, does it offer native cloud integration with public clouds including Amazon AWS, Microsoft Azure, Oracle Cloud and Google Cloud all without requiring expensive cloud gateways?
Confirming that these questions are addressed will ensure that you have the agility to easily move your data or adopt new infrastructure as your business goals change.
Fourth question: do financials work?
Let's face it, cost is always a key consideration. When looking at the renewal contract for your backup and recovery solution – be sure to think about all the elements that go into its total cost of ownership.
Consider how much time your team spends on backup and recovery management, including daily and weekly administration, patches and refreshes, and managing support issues. If you use multiple products that number can grow exponentially.
Calculate the infrastructure requirements for your data protection solution. Is proprietary technology required? Can you easily scale and add capacity as you need it, or must you predict your storage needs and risk over provisioning?
What is the downtime risk of your solution? How long might it take you to recover during a downtime event and what will that cost your business?
Can you easily move data between storage tiers – including tape and the cloud – based on data policies and service level requirements? You should be able to leverage the lowest cost storage possible that still delivers the availability you require for the stored data.
To ensure the most cost-effective solution, seek backup and recovery options that deliver source-side and target-based deduplication to eliminate backing up redundant data to optimize primary and secondary storage costs. Using policies, you should be able to move data across storage tiers that align the value of data with the cost of the storage. And, you should be able to achieve instant access to your applications and data to expedite disaster recovery and reduce downtime costs. Renewal costs are merely the tip of the iceberg, be sure to study all financial elements related to each solution you consider.
Fifth question: what are the risks of changing?
If your current backup software provider didn't satisfy you with the answers to the questions above, you are ready for a change. But what about the risks involved with making a switch? It's natural to be wary of what this may entail and the potential of downtime or data loss.
Before taking this final step, be sure to ask your newly selected backup and recovery software provider the following questions:
How much time will it take to be fully operational with the new solution?
How much of your staff's time will be required to make the change?
How do they ensure that data is protected and accessible in the transition process?
What is their plan for adjustments should things not work exactly as described?
And of course, what is the full picture of costs that make up the solution, including new hardware, software, and installation?
To meet your goals for these questions, be sure that you select a backup solution that delivers world-class service and support along with the training your team needs to be successful. This will ensure that your migration is smooth, and your ongoing management and backup processes are efficient and productive.
By weighing your options carefully during this important decision, and you'll realize the simplicity, lower cost and modern features your organization's data requires – now and in the future.