CITIC cloud implements cloud data protection across diverse cloud services with Commvault
Industry Internet service provider simplifies data protection for cloud services and reduces costs
Challenge
Reduce the complexity and cost of data protection across multiple cloud environments
GDPR legislation and China's Cyber Security Law increased demand for its data protection services
Disparate IT infrastructure and complex CITIC Group structure prevented data from being utilized to full potential
Solution
CITIC Cloud worked with Commvault and partner PolyStor to develop a unique offering for cloud data protection, a first in China
The solution, powered by Commvault Complete™ Backup & Recovery, enables data backup to and within the cloud as well as cloud-based archiving and disaster recovery
Result
Ensures data security for hybrid cloud environments in the face of growing demand
Meets regulatory requirements and simplifies ongoing compliance
Improves scalability and flexibility of cloud platform and reduces total cost of ownership
Delivers data protection to various applications running on both PaaS and IaaS environments
Provides a centralized management platform to easily backup and recover data
Increases utilization of cloud-based services: 100% of CITIC Group channel applications are now accessed via the cloud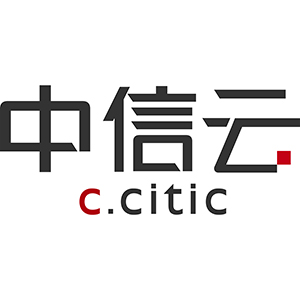 Industry
Internet service provider

Headquarters
Beijing, China

Website
In numbers
2,800 subsidiaries
310,000 employees
HK$450.5 billion revenue (2017
Key assets protected
2 terabytes of data across Alibaba Cloud, Microsoft Azure, Oracle and Tencent Cloud environments
170 cloud services and applications including up to 400 terabytes of data
Virtual servers in local data centers
Branch office infrastructures
The backup environment
Commvault Complete Backup & Recovery
Microsoft Azure
Oracle Cloud
Improved responsiveness to greater business demand and digitalization
Founded in 1979, CITIC Group has been a pioneer in the economic reform of China, helping to introduce overseas capital as well as technological and managerial expertise to the country. The organization is made up of 2,800 subsidiaries across more than 60 industries, including financial services, manufacturing, and real estate.
Digitalization is transforming how these industries operate and driving increased demand from both customers and internal users. As a result, CITIC Group needs to constantly expand its infrastructure. In 2015, the company established CITIC Cloud platform to support its Internet Plus Transformation strategy and the shift from a physical IT infrastructure to the cloud. Its goal is to deliver a range of cloud services, including infrastructure resources, software, big data, and artificial intelligence, to the group's subsidiaries and its customers.
To meet demand from more than 310,000 employees, CITIC Cloud provides multi-cloud environment supporting up to 400 terabytes of data and founded on services from 170 providers including Alibaba Cloud, AWS, Microsoft Azure, Kingsoft Cloud, Oracle and Tencent Cloud. With Commvault, CITIC Cloud can ensure all these services and the underlying data remains protected.
"In the era of the digital economy, data serves as the core asset of all enterprises and plays an increasingly important role in business optimization and decision-making. This requires us to pay more attention to data protection," explains Xiang Song, Chief Technology Officer for CITIC Technology Development Company, part of CITIC Group.
The scale and complexity of the group and its IT infrastructure meant that data was not always being used to its full potential or managed in a structured way.
Commvault provided a data management solution for us to fully utilize the advantages of each cloud platform. It has helped to minimize complexity and reduce total cost of ownership: very few vendors can achieve this.

— Xiang Song, Chief Technology Officer | CITIC Technology Development Company Limited
Comprehensive data protection across multiple clouds with a single platform
By partnering with Commvault, CITIC Cloud built a unique data protection platform that would align with its multi-cloud strategy. "We needed a data backup and storage platform that could support a wide range of different cloud services at the same time," explains Xiang Song.
The platform also needed to be able to scale. As more of its subsidiaries transition to the cloud, CITIC Group needs to be able to support them through the process, which often means safeguarding data on- and off-premises. Regulations, such as GDPR and China's Cyber Security Law, were also fueling increased demand for data protection services across the group.
Commvault and partner PolyStor worked with CITIC Cloud to determine user requirements before developing a bespoke solution that provides a centralized data management platform for CITIC Group subsidiaries. The scalability and flexibility of Commvault Complete Backup & Recovery enables CITIC Cloud to easily backup on-premises data, backup data to the cloud, protect cloud data and enable data recovery and migration in the cloud. Centralized backup and disaster recovery are provided for various Software as a Service (SaaS) applications running on a variety of Platform as a Service (PaaS) and Infrastructure as a Service (IaaS) environments, including Alibaba Cloud, Microsoft Azure, Tencent and Oracle. Users can quickly backup and recover data via Commvault's web-based self-service and intelligent orchestration features. The Commvault solution, which is the first in China to encompass multiple cloud environments, also provides cloud-based backup services for subsidiaries' on-premises data centers and virtual machines, as well as branch office infrastructures.
Maximize agility and savings with a cloud-based approach to data protection
In the first two years of operation, CITIC Cloud has provided 170 services to both CITIC Group subsidiaries and customers and supported their digitalization efforts. The group's subsidiaries have migrated 100% of their channel applications, 60% of their management applications and 30% of their production applications to the cloud.
With data backed up in and across the cloud, CITIC Group can safeguard against any disasters or outages that could impact the operations of its subsidiaries. "Commvault provided a data management solution for us to fully utilize the advantages of each cloud platform. It has helped to minimize complexity and reduce total cost of ownership: very few vendors can achieve this," comments Xiang Song.
Commvault Complete Backup and Recovery
A single, powerful solution for data protection – wherever your data lives.