Luzhou Laojiao increases backup success rate by 85 percent and supports business growth with Commvault
Chinese liquor manufacturer achieves 60 percent reduction in RPO and 50 percent reduction in RTO while improving operational efficiency
Challenge
A lack of centralized control over 20 TB of fragmented data across multiple platforms, including SAP HANA, VMware, SQL Server, Oracle and including TST and IMG files
No unified, easily-operated means of effective data protection
Competing data protection requirements from compliance and business expansion perspectives
Solution
Commvault Complete™ Backup & Recovery simplified backups and data storage
Support for centralized data protection without scripts
Media-agnostic disc storage, supporting multiple media types
Result
Eighty-five percent increase in backup success rate and 90 percent increase in recovery success rate
Sixty percent faster and 70 percent more successful disaster recovery with granular recovery
Sixty percent reduction in RPO and 50 percent in RTO, helping to raise these SLAs from 99 percent to 99.99 percent
Improved data availability and security while meeting compliance with data protection regulations for listed companies
Support for future data growth by making it easier to plan disaster recovery strategy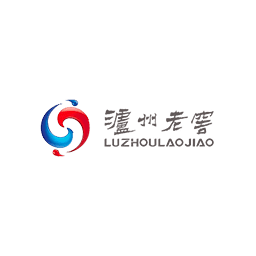 Industry
Manufacturing

Headquarters
Luzhou, China

Website
In numbers
Operating since 1573
International operations began in 2012
Worth approximately CN ¥100 billion (US $15.75 billion) in 2018
Twenty terabytes of data protected
Two terabytes of incremental data backed up across SAP HANA, VMware, Microsoft SQL Server, Oracle and including TST and IMG files
Key assets protected
SAP HANA
VMware vSphere 6.5
Microsoft SQL Server
Oracle and Files
The backup environment
Commvault Complete™ Backup & Recovery




Consolidating and protecting data with effective centralized controls
For a distillery tracing its origins back to the Ming Dynasty, Luzhou Laojiao strives to remain forward-thinking and launched its digital transformation in the 1990s. Today, a range of applications and IT platforms are indispensable for its day-to-day operations, and losing data from any one of its platforms could cause disastrous financial consequences for the company. But as Luzhou Laojiao expanded its business and went public, vital data remained fragmented without any centralized control, while internal and regulatory pressures for stringent data protection increased.


"Fragmented data and the lack of centralized data protection measures have always been serious concerns for us as they pose a significant risk of data loss, which could result in losing more than U.S. $100,000 per day," says Ping Zhang, Luzhou Laojiao Director of Digital Development Center. " After deploying Commvault Complete™ Backup & Recovery with support from our partner, Polystor, backup and recovery success rates increased by 85 percent and 90 percent, respectively. In terms of disaster recovery, speeds are 60 percent faster and the success rate has improved by 70 percent when restoring individual files or database tables."





Improving reliability and service levels
In addition to enhancing the reliability and consistency of backup and recovery processes, the company has significantly reduced RPO and RTO by 60 percent and 50 percent, respectively. Luzhou Laojiao's SLA also rose to 99.99 percent from 99 percent .


"Commvault Complete™ Backup & Recovery has accelerated our recovery process to the point that we now measure our RTO in hours or even minutes, rather than days," says Zhang.
Modernizing practices for a timeless brand
Luzhou Laojiao aims to become a dominant player in the production of "Baijiu," a traditional Chinese grain liquor, by expanding from its base in southern Sichuan to achieve worldwide distribution. The company adheres to the strict standards and proven methods that have garnered countless honors and awards, but now it's focused on boosting efficiency and streamlining processes. A key part of its digital transformation was to improve its data protection and disaster recovery strategies.


Commvault's integrated solution provides smart and effective data protection, for example, by deduplicating data when transferring backup data to disaster recovery sites. This has reduced storage requirements and enabled automated recovery.


"One of the reasons we chose Commvault was because its backup solution is script-free and supports a variety of storage media, so we have the flexibility to use the most convenient media at each backup stage," says Zhang. "These advantages, together with robust technical support from the pre-sales and after-sales teams, significantly reduce our workload when we plan and execute disaster recovery strategies."


Furthermore, Commvault software generates detailed and intuitive reports to help Luzhou Laojiao monitor all aspects of data protection, including backup status, data types, data volume and backup performance. These insights enable the company to promptly identify weak points in its data protection approach and develop optimal strategies to support future growth.


Commvault Complete™ Backup & Recovery
You need a solution that allows your company to innovate and grow while keeping the business running uninterrupted, proactively enabling rapid change and applying effective governance in the face of regulatory shifts.