Mitchell International boosts efficiency and scalability to support future growth
IT provider for the insurance industry accelerates backup and recovery times and increases storage capacity with Commvault
Challenge
Ensure reliable protection and recovery of assets across diverse platforms including the cloud
Meet growing data protection needs as the business expands
Prepare for the proposed California Consumer Privacy Act
Solution
Commvault Complete™ Backup & Recovery provides a single platform for protecting data on-premises and in the cloud
Commvault HyperScale™ Appliance provides scalable storage for backups
Solution supports multiple storage policies for auxiliary backup copies, which include a private cloud hosted on S3 NetApp StorageGRID®
Commvault Command Center™ supports management and reporting
Result
Thirty minutes to back up and 15 minutes to restore a critical database
Using out of place restore in native SQL format enabled the team to provide reports to upper management following recovery of one database
Increases efficiency by optimizing resource utilization and simplifying compliance reporting
Supports future data protection requirements and growth by boosting scalability
Reduce NAS file server backup Recovery Time Objective (RTO) to less than 1 minute using Commvault IntelliSnap® software
Simplified management and reporting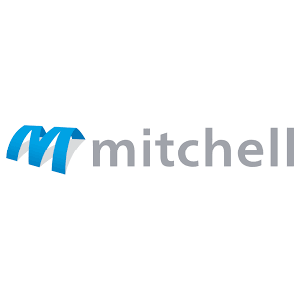 Industry
Mitchell International
Headquarters
California
Website
In numbers
18 offices
5,000 employees
16,000 business partners
3 petabytes of data
Key assets protected
180 TB Linux, AIX and Microsoft Windows servers, and Linux and Microsoft Windows file systems
0.1 TB MAC file system
0.1 TB Microsoft Active Directory
170 TB VMware virtual machines
40 TB Microsoft SQL Server and Oracle databases
90 TB Microsoft Exchange and SharePoint files
2,390 TB NetApp NAS
1 TB Big data apps

Growing data management and protection needs
Protecting an increasing volume of data is key to Mitchell International's digital transformation and next growth phase. "We're an expanding business," explains Tim Carben, principal information systems engineer at Mitchell International. "By keeping up with the latest technologies and trends, Commvault enables us to protect our services and data with greater efficiency."


Headquartered in California with locations around the world, Mitchell provides smart technology solutions to the property and casualty industry. Mitchell is a technology provider of collision repair, auto physical damage, auto casualty, workers comp, pharmacy solutions, OEMs and dealers, disability and group health across the America, Europe and Asia. The company facilitates several million electronic transmissions between more than 16,000 business partners each month.


Mitchell wants to evolve its existing model to a more services-driven approach, which has already increased data volumes and management requirements. To support this shift, the company needed a scalable, reliable, and easy-to-manage data protection solution.

15
minutes to restore a critical database.

Protecting a diverse environment with scalable capacity
A Commvault customer since 2005, Mitchell already used Commvault Complete Backup & Recovery along with Commvault IntelliSnap software for NetApp snapshots. To meet the needs of its growing business and optimize the storage of backup data, Mitchell decided to put Commvault HyperScale Appliance through its paces in early 2018. The company needed a solution to simplify management and rollout, and speed up its primary media agent layer. The Commvault appliance has provided a significant year-on-year cost saving compared to other solutions.


"Our proof of concept confirmed Commvault HyperScale could provide the right level of scalability and reliability," says Carben. As a result, Mitchell has migrated the backup and recovery operations for its development and quality assurance environments to Commvault HyperScale, and plans to add its production and disaster recovery sites.


Commvault HyperScale Appliance and Commvault Complete Backup & Recovery protect 636.4 terabytes of data across a wide range of technology platforms, including Linux, AIX, and Microsoft Windows, as well as cloud-based services, such as Microsoft Office 365. The solution protects Oracle databases, email archives, virtual machines, physical machines, and NAS.


"We can protect all our IT assets, old and new, on-premises and in the cloud from a single platform," says Carben. "Commvault's commitment to investing in the organic development of next-generation capabilities means it is always able to meet our backup needs."


Assets are backed up directly to Commvault HyperScale, improving efficiency and network utilization. "The backup times are fast, and we no longer have to worry about overloading the network with our backups," reveals Carben. "We recover directly from Commvault HyperScale too, which has increased the speed of granular Linux file recovery."


The Commvault solution supports multiple storage policies for backups and auxiliary backup copies, which include network file storage, network attached storage and a private cloud hosted NetApp StorageGRID.





Boosting efficiency and agility
With Commvault, Mitchell has reduced the administrative overhead associated with managing backup and recovery by eliminating manual tasks and optimizing resource utilization. "Commvault Command Center provides a single pane of glass and simplifies ongoing management and reporting," says Carben. "We can now show how much storage is being consumed by each business unit and demonstrate compliance with certain policies."


With the proposed California Consumer Privacy Act looming, Commvault's reporting capability will prove invaluable to Mitchell, allowing the company to quickly and efficiently demonstrate that it is protecting customer data in compliance with the new legislation.


As well as supporting backup and recovery, Commvault HyperScale makes it faster to move workloads around. "We were impressed when we used the Commvault appliance to recover full VMs and granular linux data," explains Carben. "In some cases it takes a matter of minutes to backup the data and then another 15 to recover it."


Mitchell is constantly looking for opportunities to unlock new efficiency gains, and is investigating how it can use Commvault technologies to optimize snapshot management and enable eDiscovery in the future.


"With Commvault, we're confident our future data protection needs can be met," says Carben. "Its solutions deliver reliability, efficiency, and scalability, so we can continue to grow in the knowledge that we have appropriate protection for our business and IT assets."