Shandong Provincial Hospital boosts operational efficiency with Commvault
Hospital enables remote disaster recovery across two campuses and restores data 60 percent faster
Challenge
Support the Chinese government's initiative to ensure the integrity of Internet Plus Healthcare systems
Provide patients with faster diagnosis and treatment services by improving the efficiency of critical medical data backups
Consolidate disparate backup services across two hospital campuses into a single solution
Solution
Commvault Complete™ Backup & Recovery provides an integrated data management platform for multiple healthcare systems
Result
Backup success rate increased to 99% and data recovery efficiency to 60%
Reduced daily operation and maintenance time by 70% and recovery time by 80%
Lowered labor cost and increased operational efficiency of hospital
Enhanced security of healthcare data
Simplified day-to-day management with full local language and highly visual interface
---
Deliver efficient healthcare services
The healthcare sector and payment processes for medical services are undergoing a massive transformation, with new technologies opening up opportunities for development and growth. With the national Chinese government announcing an initiative to promote the integrity of Internet Plus Healthcare systems, managing and protecting data while providing patients with prompt and efficient diagnosis and treatment has become a major focus for Shandong Provincial Hospital.
Shandong Provincial Hospital is a "Grade A, Class Three" hospital with 120 years of history. Healthcare data, such as scientific research and patient records, plays a vital role in improving the efficiency and accuracy of medical services. By using the automated recovery features of Commvault Complete™ Backup & Recovery, the hospital can centrally manage and verify the backup of critical data from multiple healthcare systems across its Central and Eastern campuses.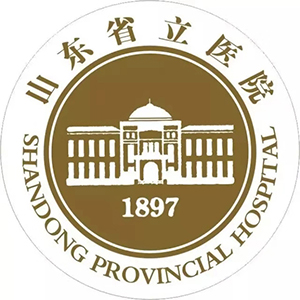 Industry
Healthcare
Headquarters
Jinan City, Shandong Province, China
Shandong Province, China
Website
In numbers
2 campuses
3,500 beds
3.7 million outpatients per year
150,000 inpatients per year
77,000 surgeries annually
The backup environment
Commvault Complete™ Backup & Recovery
Oracle and Microsoft SQL databases
Microsoft Windows operating system
Increase operational efficiency with faster backup and recovery processes
Prior to implementing the Commvault solution, the two campuses used disparate backup platforms, which resulted in management difficulties. The legacy systems also lacked core data management and protection capabilities. With ransomware attacks around the world on the increase, this reinforced the need for a reliable and highly efficient disaster recovery backup platform.
After evaluating various solutions, Shandong Provincial Hospital selected Commvault to combine backup, recovery, data deduplication, email classification, virtual server protection and disaster recovery functions in a single data management platform.
"The Commvault solution is versatile and allows us to easily respond to a range of scenarios, such as changes in applications or architecture," says Fenggang Si, Engineer, IT Network Management Office, Shandong Provincial Hospital.
Highly intuitive user interface simplifies data management
The full local language and highly visual interface of Commvault Complete™ Backup & Recovery has helped to simplify day-to-day management and reduce costs. The solution supports remote disaster recovery between the two hospital campuses and enhances data security.
70%
reduction in time spent on daily operation and management.
---
With Commvault, the hospital's backup success rate has reached 99% with data recovery efficiency improved by 60%. Daily operation and maintenance time has reduced by 70% and recovery time by 80%. As a result, Shandong Provincial Hospital has met its current backup requirements while also significantly reducing labor costs and management overheads. "The benefits of implementing Commvault exceeded our basic requirement of protecting our medical data. The solution has significantly improved the hospital's data management effectiveness and operational efficiency," says Fenggang Si.
Commvault Complete Backup & Recovery
A single, powerful backup software solution for data protection – wherever your data lives