University of Leicester saves £1 million and 1,800 hours
Further education pioneer safeguards research data, reputation, and student experience by optimizing backup and recovery
Challenge
Prevent loss of critical research data
Support digitalization of the learning experience and campus
Simplify compliance with GDPR
Reduce cost and complexity of protecting data across range of systems
Shorten backup window for ever-increasing data volumes
Maximize storage capacity
Solution
Commvault Complete™ Backup & Recovery protects 1.6 petabytes of data hosted on virtual machines, databases and high-performance computing environments
Backup data stored on hybrid environment founded on Cloudian HyperStore and Microsoft Azure
Commvault Activate™ provides GDPR discovery capabilities for personal data
Commvault IntelliSnap® software simplifies snapshot process for 1,100 virtual machines
Result
£1 million of storage hardware costs eliminated/avoided
1.5 FTE operational hours of IT administration time saved
Full backup window decreased from four weeks to 36 hours
96% backup success rate safeguards research continuity and learning quality
98% deduplication rate reduces storage capacity requirements from 15 to 1.6 petabytes Decreased risk by optimizing GDPR compliance and response to ransomware attacks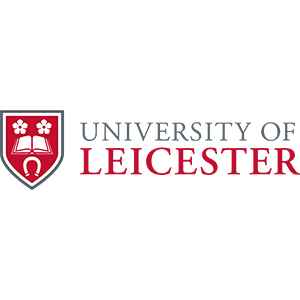 Industry
Education
Headquarters
Leicester, UK
Website
In numbers
350 degree programmes
51 academic departments
5 research institutes
4,500 members of staff
16,800 students
Key assets protected
1,100-plus VMware virtual machines running on HPE Apollo servers
High-performance computing environments
SAP ERP system (MS SQL database)
Microsoft SQL and MySQL databases
Student records (MS SQL database)
1.6 petabytes of data
The backup environment
Commvault Complete™ Backup & Recovery
Commvault Activate™
2.6 petabyte Cloudian HyperStore object storage
HPE Apollo systems
HPE BL460 blade servers
SY480 Synergy servers
HPE OneView
Microsoft Azure
IntelliSnap® software
---
Ensuring continuity and optimizing quality
From cancer genetics to space exploration, the University of Leicester is at the forefront of some of the world's most pioneering research, which will change how we think about the past, present and future. With Commvault, the university can protect the critical data that underpins these research activities and the learning experience across its eight sites.
"A problem with data availability can have a catastrophic impact on a research study," explains Mark Penny, an Infrastructure Systems Specialist at the University of Leicester. "With Commvault, we can protect huge volumes of data cost-effectively and efficiently."
With Commvault, we can protect huge volumes of data cost-effectively and efficiently.

— Mark Penny, Infrastructure Systems Specialist |
University of Leicester
And the university has the numbers to prove it. Since deploying Commvault in 2010, it has saved more than £1 million from deduplication plus another £700,000 on hardware since moving away from tape backups in 2012. The university has also saved 1,800 hours by simplifying management.
Commvault Complete™ Backup & Recovery protects a diverse portfolio of data – from student records and purchasing information to system logs and user profiles – across a range of IT environments, including databases, virtual machines and high-performance computing systems.
Protecting growing data volumes in a digital age
The university has already clocked up 6.5 petabytes of unstructured data, which is growing by 40 to 50 terabytes a month. This growth is being fueled both by new research initiatives – the university's instruments will be capturing X-ray images from Europe's first mission to Mercury – and digitalization of the learning experience. Greater digitalization, however, can increase the risk of security breaches especially as students bring more personal devices on to campus. Commvault fully protects all endpoint devices, and has already been used to successfully recover student information and research data following a ransomware attack.
The University of Leicester is not only a research and digitalization pioneer; it's also a data management pioneer. It uses Microsoft Azure cloud as its tier 2 storage repository for 250-500 terabytes of business critical data, including the university's corporate databases and SAP system. It will be migrating the remaining files to an on-premise 2.6-petabyte object storage environment using Amazon S3 connectors. The Cloudian HyperStore will optimize both backup and restore and provide the university with the flexibility to scale storage capacity, expand cloud adoption, and enable disaster recovery across multiple sites. Currently working with HPE, the university has implemented HPE OneView to manage the existing HPE server estate providing integrated IT management on a Synergy software-defined infrastructure.
96%
backup success rate. And 98% deduplication rate.
---
Coping with data variety and volume on a massive scale
Flexibility and scalability are essential given the complexity of the university's data landscape.
"The variable nature of our data poses a lot of challenges. For example, observational science can generate millions of sub-1K files of satellite data, which are a nightmare to backup, while genetics research can involve a file system of 100 terabytes," explains Penny. "Re-ingesting data to run a full backup would take four weeks. With Commvault, we can backup 1.6 petabytes in 36 hours."
This saving is achieved by using a combination of incremental and synthetic backups, which minimizes the load on the network and client devices while also ensuring a solid data recovery point. Implementing IntelliSnap® software will enable the university to further optimize the backup of its virtual machines, freeing up resources and capacity.
Penny and the operations team can track the progress of every backup using Commvault's web management console and Command Center.
"The interactive dashboards make it quick and easy to check on backup status and drill down into any issues," adds Penny.
Saving time, storage space and money
With such large data volumes, storage costs can spiral out of control – especially when backup retention policies span between seven days and one year. A deduplication rate of 98% has helped the university massively reduce its storage capacity requirements, saving around £1 million deduplication over the course of a decade.
"Without Commvault's deduplication capabilities, we would need 15 petabytes of space to store all our backups. Instead we can scrunch it all into 1.6 petabytes," says Penny. "This was one of the reasons we selected Commvault in the first place."
The University of Leicester also needs to be able to search and analyze its backup data to comply with General Data Protection Regulations. With Commvault Activate™, it can discover personally identifiable information and orchestrate retention and deletion policies.
"Commvault has been our data management partner for nearly a decade. It helps to safeguard our research activities, our reputation, and the student experience. We receive excellent support and any technical issues are quickly escalated. Its developers ended up writing a specific patch that we needed to resolve a problem – and it's going to be included in the next service pack!" comments Penny.
Commvault Activate
An insight toolset for utilizing your data in business, search, discovery and governance contexts.