Commvault Appliance support offerings
Support information
Commvault support services combine people, procedures and technical talent that customers trust to help them leverage the full value of the Commvault Appliance, optimize operations and meet stringent service levels. With the Commvault Appliance, Commvault support services becomes the centerpiece of all of your support needs.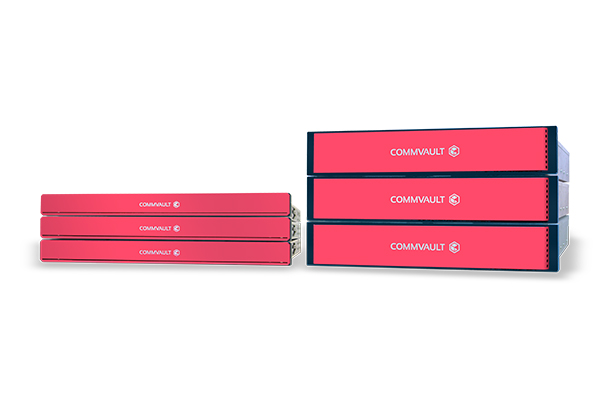 Support details
Commvault Appliances include three (3) years of 9X51 Next Business Day (NBD)2 onsite response and parts replacement. For customers requiring greater coverage or response, you may upgrade to 24×7, four-hour onsite response and parts replacement for an additional charge. Additional support information:
Commvault Appliances include the following standard services; Commvault Premium Support, which provides 24x7x365 software support; NBD hardware break/fix support; and software upgrades, all of which are provided in accordance with Commvault's support policies.
The four-hour hardware response time is limited to certain geographic areas. Next Business Day (NBD) service is available where four-hour response times are not available.
Telephone-based hotline support is provided via a single phone number for any issues related to the Commvault Appliances, regardless of whether the issue is hardware or software related. A Commvault hotline representative will direct your call to the proper Commvault Support team.
Web-based support is available through Commvault's global e-Support Portal, enabling customers to troubleshoot, check incident status, or research questions any time of the day or night (24x7x365). Access your e-Support portal.
Commvault support services provides end-to-end management of each incident.
In the event of a defect or failed component of an original Appliance component, Commvault Support Services coordinates the replacement of the hardware component(s).
Commvault premium support coverage
Commvault support services provides 24x7x365 coverage support to resolve issues. This coverage includes:
eSupport via the Maintenance Advantage (MA) self-help website
Email notification of critical software updates, enhancements and releases
Web e-Support features – Incident Management, Knowledge Database and Commvault Online Documentation
Web-based support technology for proactive incident detection
Reports, provided upon request
1 Explanation of service times:
9X5 – local business days and local business hours, except legal public holidays
24×7 – Monday to Sunday including legal public holidays
2 NBD refers to the next business day (i.e. Monday to Friday except legal holidays)
Commvault appliance support limitations
Any modifications made to the Appliance components or addition of non-authorized components will void any warranties and will result in your inability to obtain support for the Appliance
Any Commvault-certified add-on hardware component follows the same warranty as the Appliance in which the component is installed within the length of warranty and service level terms
Please consult with Commvault Support before any firmware or OS updates to ensure compatibility
Upon completion of the subscription period
The Commvault HyperScale™ Appliance comes standard with a three-year warranty. For customers subscribing to the appliance, at the end of the subscription term the customer has the following options:
Re-subscribe for another full three-, four- or five-year subscription term, receive a new hardware configuration, complete with a new three-year warranty and new software licenses
Extend the current subscription term for up to two additional years (for a maximum aggregate subscription term of five years) and retain use of the existing hardware during the extension period
At the end of any subscription term where neither a re-subscription or extension is purchased, the customer can keep the appliance or return it to Commvault for recycling. Once a subscription ends, the ability to use the appliance and software licenses to do any additional backup operations is not permitted and the customer will only be able to perform recovery operations for data stored on that appliance during the subscription term. The appliance is no longer eligible for hardware or software support once a subscription expires.
Learn more
Enterprise backup solutions
Be ready to back up and recover all your data – whatever it is, wherever it lives.