Commvault for Oracle® Cloud
Highlights
Agentless Virtual Machine (VM) protection for Oracle® Cloud Infrastructure-Classic (OCI-C)
Guest-level protection for Oracle Cloud Infrastructure (OCI)
Application-consistent backups using agents for file systems and applications within VMs
Support for Oracle Cloud Storage – Block, Object Standard, Object Archive
Data migration and conversion from on-premises VMs and Applications to OCI & OCI-C
Simplified Service Level Agreement (SLA)-based protection plans
Overview
Oracle Cloud provides a recognized public cloud environment ideal for running flexible, scalable, and resilient workloads. At Commvault, we believe that the simplicity, security, and auditability you've come to expect from your on-premises data protection solution should also work in Oracle Cloud. As part of the Commvault Complete™ Backup & Recovery product, our solution offers support for OCI-C Infrastructure-as-a-Service (IaaS), Platform-as-a-Service (PaaS), and storage offerings – along with comprehensive data protection of all your other on-premises virtualization platforms, physical servers, and enterprise applications – all from a single, consolidated user-friendly dashboard.
Data protection challenges in the public cloud
Protecting workloads via cloud-native tools can be complex and limited. To protect cloud workloads and data, organizations frequently resort to creating their own scripts to orchestrate the different snapshot and replication methods available with the various cloud services. These scripts can be difficult to maintain, audit, and scale as your organization takes advantage of the flexibility and elasticity of the public cloud. And if your organization has regulatory or business process requirements to create secondary copies of backups in other cloud providers or in your on-premise data center, this complexity increases dramatically.
Comprehensive data management for Oracle Cloud
Backup and recovery with reduced management overhead
Agentless auto-discovery and protection of Oracle Cloud Compute VM data via the Commvault Virtual Server Agent (VSA) proxy
Application-consistent protection helps ensure that your applications are adequately protected and fully recoverable to consistent points in time
Application replication to Oracle Cloud and back on-premises
Quick recovery of individual files from within an OCI-C guest-level backup without needing to recover the entire VM
Global management and proactive monitoring
Protect and manage all your OCI-C VMs across multiple OCI-C accounts and regions from a single view
Provide protection monitoring and recovery reporting of multiple OCI & OCI-C accounts and regions in a consolidated view
Recover data to any Oracle Cloud region, to an on-premises data center, or to other cloud providers
Oracle cloud storage integration
Supports Oracle Cloud Storage – Multi-Regional, Regional, Nearline, and Coldline storage
Directly write and read data to all tiers of storage without the need for costly gateways or instantiating infrastructure
Reduce Oracle Cloud storage costs by leveraging Commvault compression and deduplication when storing data in Oracle Cloud and tiering across multiple storage tiers
Help ensure data security by encrypting data in-flight and at-rest within Oracle Cloud storage
Increase public cloud resiliency by replicating a copy of data from other clouds to Oracle Cloud storage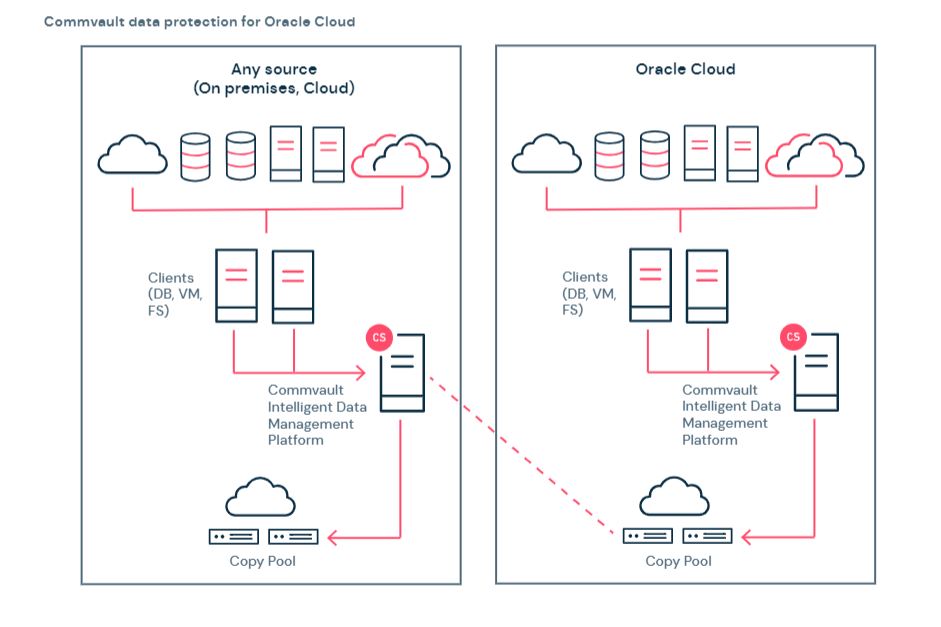 Oracle database backup
With a unified approach to protecting and managing your entire Oracle environment, you can migrate workloads to the cloud faster and backup your databases more efficiently
Simplified deployment and administration
Software-based solution offers flexible deployments options – on-premises, in cloud, and across hybrid environments
Unified management interface reduces learning curve and deployment complexity
Single licensing model can cover all VMs, applications and file systems in the enterprise
Flexible and easy to use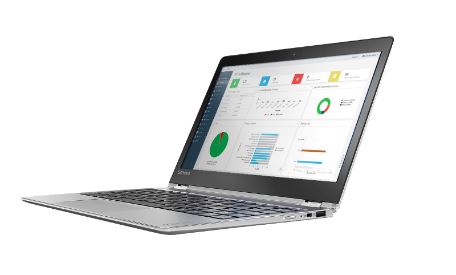 As a software-based solution, Commvault provides extreme flexibility in deployment options. Commvault also offers an integrated solution with its HyperScale™ technology that combines all aspects of the data protection platform in a scale-out system. Commvault can also be deployed as a completely virtual or cloud-based protection platform, depending on your business needs. A single interface consolidates all configuration, management, and reporting tools into an easy-to-use web interface, greatly reducing your administrative burden.
Summary
You rely on Oracle Cloud to provide a flexible and agile environment for your workloads. Commvault allows you to extend that flexibility to your data management and recovery with our proven, Oracle Cloud-integrated data protection solution.
About Commvault
Commvault's converged data management solution redefines what backup means for the progressive enterprise. With innovative products that include Commvault Complete™ Backup & Recovery; Commvault HyperScale™; Commvault Orchestrate™; and Commvault Activate™, Commvault offers an integrated range of backup and recovery, storage infrastructure, service delivery orchestration and data governance solutions. Learn more at commvault.com.
Leverage the full capabilities of Oracle Cloud with the Commvault Complete™ data protection solution. To learn how, contact us.

Data Virtualization
Data virtualization offers a powerful and flexible way to accommodate your explosion of data and apps – along with its own set of challenges.